Nicole Kidman revealed that she was once engaged to costar of Big Little Lies Zoë Kravitz's father – rocker Lenny Kravitz. Kidman dated Kravitz in 2003 after her marriage with Tom  Cruise ended.
"Well, I knew Zoë because I was engaged to her father. It's all in the family!," the Oscar-winning actress told The EDIT. "I love Lenny; he's a great guy."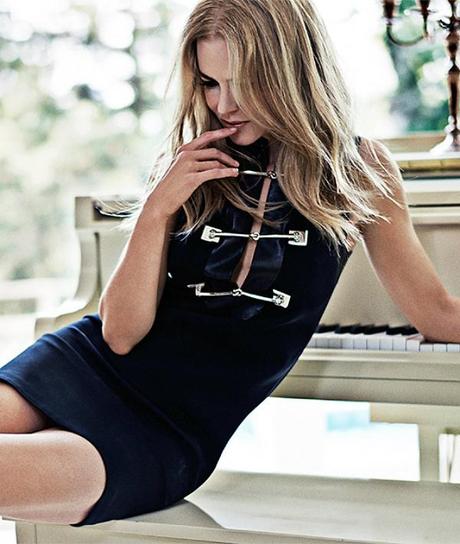 There were rumours of the stars' being engaged in the early 2000s after Kidman's divorce from Tom Cruise. The actress previously admitted to being engaged between Cruise and her current husband Keith Urban but never revealed the person she was engaged to.
""I didn't really want a relationship." she told Vanity Fair in 2007."I just wanted my kids to have me, and I didn't feel comfortable having some person in that small hubbub."
"And then I got engaged to somebody," she continued,"but it just wasn't right. I wasn't ready. We weren't ready." when asked who her ex-fiance was, she wouldn't tell. "I get engaged and I get married, that's my thing and I don't want to date. I'm interested in a very, very deep connection."
So, as it turns out, it was Lenny Kravitz! The man who supposedly wrote the song "Lady" about Nicole Kidman.
However, the former couple remain friends, as seen backstage at the 2016 CMT Music Awards. Kidman and Urban, who got married in 2006, hung out with Kravitz, exchanged hugs and posed for a picture together.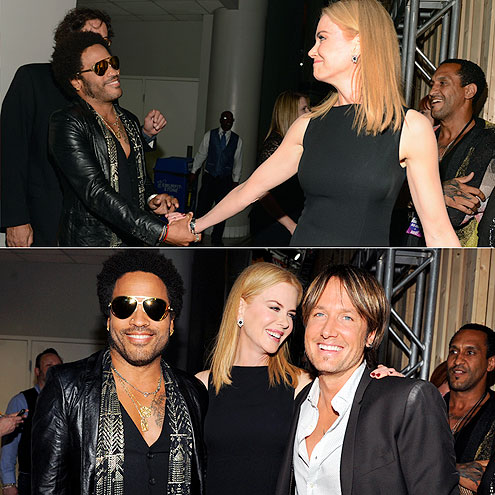 Although a reunion with Zoë was a perk of filming Big Little Lies, Kidman says the dark role distressed her.
"I was quite traumatized after [filming] because we would shoot [the violent scenes] repeatedly," she told The Edit. "I was emotionally and physically traumatized. I'd come back and I'd need Keith to hold me, just to feel soothed. I think it worked on my psyche in a way that I didn't quite realize."
Catch the first episode of HBO's Big Little Lies premiers February 20th!