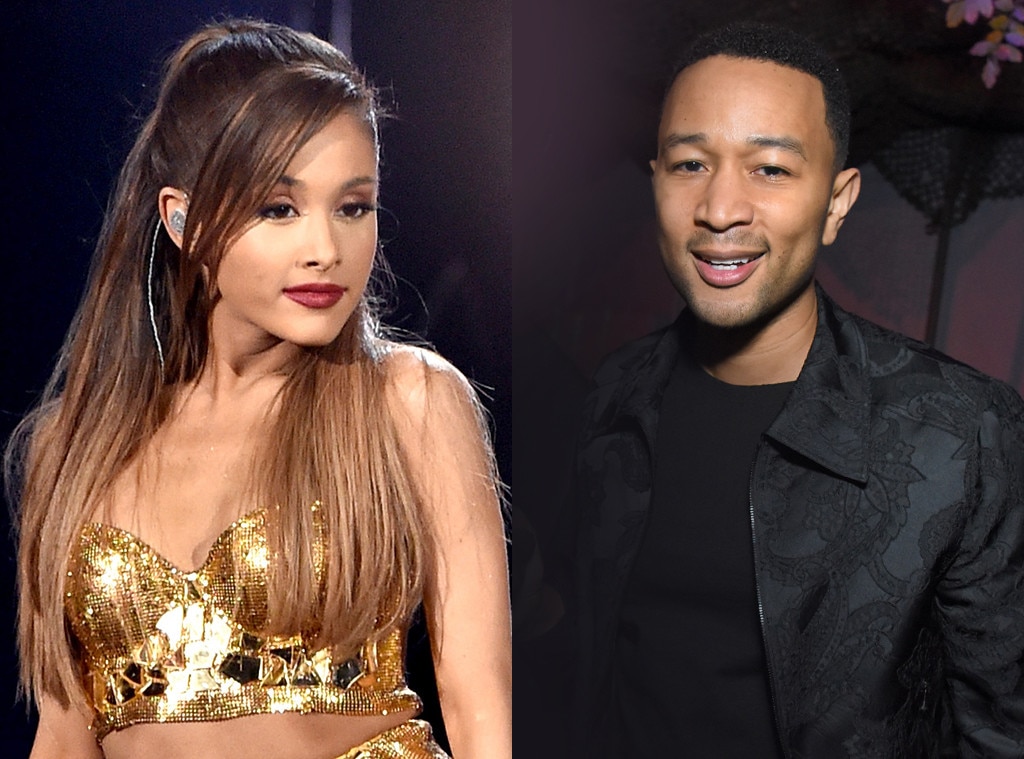 We didn't think that it was possible to get even more excited about the upcoming release of Beauty and the Beast in theaters. But with this news, I don't think we can contain ourselves for much longer…
Walt Disney Studios have JUST announced that Ariana Grande and John Legend are set to perform the Oscar and Grammy-winning duet "Beauty and the Beast" for Disney's soundtrack of the live-action film adaptation.
The enchanting and goosebumps-inducing ballad was originally performed by Celine Dion and Peabo Bryson, featuring 8-time Oscar-winning composer Alan Menken's beautiful melody and Howard Ashman's magical lyrics had previously received an Academy Award, a Golden Globe and Grammy, among other achievements upon its release 26 years ago.
The new rendition of the classic song is produced by veteran Ron Fair, whose music career spans 37 years as a major-label record company leader and accomplished producer, arranger, recording engineer and musical director. Fair was brought in to produce by Disney's president of Music & Soundtracks, Mitchell Leib, who also brought Grande and Legend to the project.
Says Fair, "Stepping into the shoes of an Oscar and Grammy Award-winning classic is not small potatoes. But with today's two greatest plutonium singers – John Legend and Ariana Grande – we are bringing the song back with a new school-old school fresh treatment that shows the soulfulness and power of what a great melody and lyric can inspire."
Fair's recordings have won him 6 Grammy Awards and have been nominated 18 times. Fair discovered and guided Christina Aguilera, selling over 50 million albums and winning numerous Grammy Awards. He also championed the Black Eyed Peas to 27 million albums, 4 number-ones and multiple Grammy wins, as well as co-producing and arranging the strings on their global breakthrough # 1 hit "Where is The Love?"
The music video of the enchanting song will be directed by Dave Meyers, who has worked with with major artists like P!nk, Janet Jackson, and Britney Spears and have resulted in dozens of award nominations and many wins, including one for Katy Perry's smash hit "Firework."
Menken also provides the film score, with new recordings of the original songs written by Menken and Ashman. Also featured are three new songs written by Menken and veteran lyricist and three time Oscar winner Tim Rice.
The original motion picture soundtrack will be released by Walt Disney Records on March 10, 2017 while the motion picture will hit theaters on March 16, 2017. The pre-order is available now on the Disney Music website.