It seems like Demi Lovato had quite the special weekend..
A day after the Stone Cold singer stepped out holding hands with Luke Rockhold outside Madison Square Garden, the pair headed to Instagram to post their first pictures together. Luke started off early by sharing a photo of himself next to Demi at the Ultimate Fighting Championship 205 on Sunday.
Soon after, Demi posted (then deleted) a photo of herself boxing with an unidentifiable individual. Whoever it is, her caption stated that she was "so happy" with a pink heart that followed after. She later posted the same photo as Luke with the message, "About last night…"
A third-wheeling Nick Jonas sat right next to the pair. The singer posted a few Snapchats from the event and it's clear that he's a fan of his BFF's new man. Though some may be quick to call this a new romantic relationship, E!News reported from an insider that Demi is keeping things fairly casual for the moment.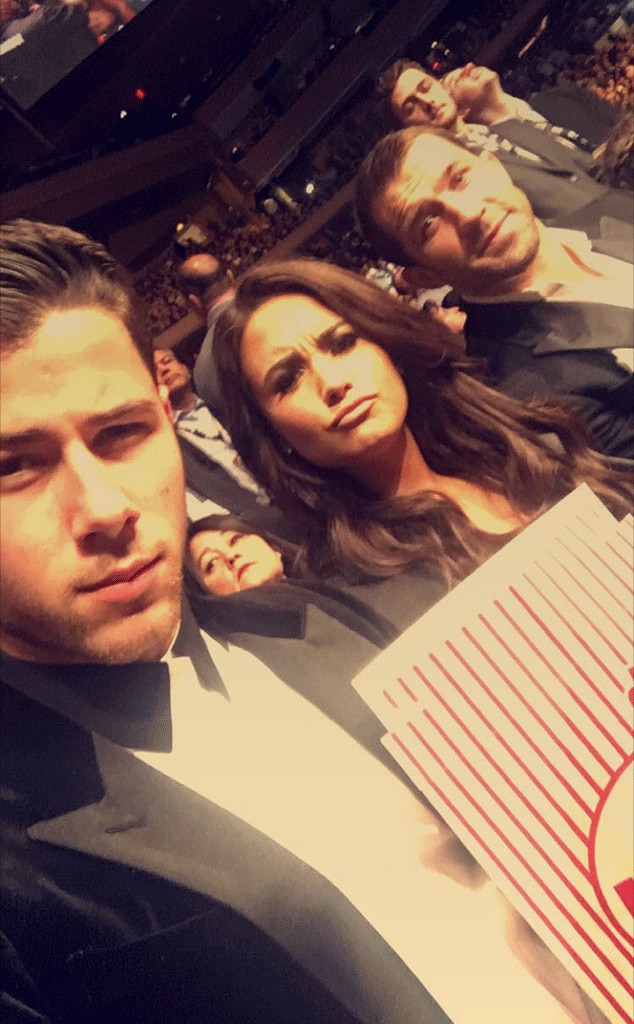 "Demi is hanging out with Luke. It's pretty new and fun at this point. She likes being around him," a source revealed to E! News. "She just got out of a serious relationship (with ex beau Wilder Valderrama) so she is not looking for something that serious but if something evolves naturally over time she is willing to go with it and explore it."
The source added, "She thinks Luke is a cool dude and he makes her smile. She is the kind of girl that takes [things] day by day and just lives in the moment."
Aww!
[Source]