Easter is around the corner! When thinking of Easter, the image of chocolate bunnies and eggs just pops to mind. Gifts of sweets and chocolates are given in this season of cheer and hence Godiva has released a whole range of new tantalising sweets as gifts to family, friends and even yourself.
Godiva Spring Collection – Limited Edition Chocolates
There are heaps of new flavors for the different taste of many chocolate lovers. The chocolate chick looks cute and comes in three flavours – dark chocolate, orange ganache milk chocolate and white chocolate.
Not forgetting Carre Milk Coffee and Dark Lime chocolates.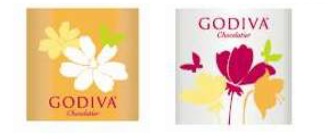 If you're wanting to be part of the Easter cheer, nothing says it better than Easter eggs; always better in the form of sweets of course. Godiva collection included four mini eggs – Almond Butter Mini Easter Egg, Dark Mini Easter Egg, Milk Mini Easter Egg and Coconut Mini Easter Egg.
Chocolates don't only come in bite-size shapes but also in the form of lollies. These Milk Chocolate Lollipop comes in three cute shapes – Milk Chocolate Flower Lollipop, Milk Chocolate Egg Lollipop and Milk Chocolate Bunny Lollipop.
If you want something a little more presentable to give as gifts, there is the Godiva Spring Gift Box which comprise of delicious Praline White Chocolate Chick, Orange Ganache Milk Chocolate Chick, Vanilla Dark Chocolate Chick and much more; all wrapped in pink ribbon and blossoming daisy covered box. You can choose a gift box of six pieces, 16 pieces or 36 pieces.
Godiva also features a Spring Carre Collection which consists of smooth Carre Milk Chocolate and Carre Dark Lime. All presented in an attractive yellow and white box accented with flowers and spring butterflies making it a great gift to friends, family or for own enjoyment.