After a tiring weekend trip, it was past time for me to pamper myself. A little me-time is crucial, especially when you know how hard you've worked and want to treat yourself to a much-needed spa session. Finding the ideal spa is essential for fully immersing oneself in a tranquil setting and escaping the stresses of everyday life.
While I already had a go-to destination, which was sadly filled, I was introduced to Bloom Wellness Spa, which may have trumped my first for all the right reasons.
Bloom Wellness Spa, located in Melawati, offers its guests the opportunity to thoroughly relax, heal, and refresh their heart, body, soul, and mind. They also offer premium and high-quality spa and medi spa services in a clean, elegant, and welcoming setting, where clients may completely relax and enjoy their hospitality.
From the minute I booked my appointment – which was a breeze – to the moment I stepped out of the premises, my experience with Bloom Wellness Spa was sheer perfection. When you arrive at the spa, one of the personnel will greet you with a cheerful grin and lead you to a sitting area, where they will offer you a cup of warm honey ginger tea. I'm not a fan of ginger, yet that tea was so delicious that I knew my stay there would be unforgettable.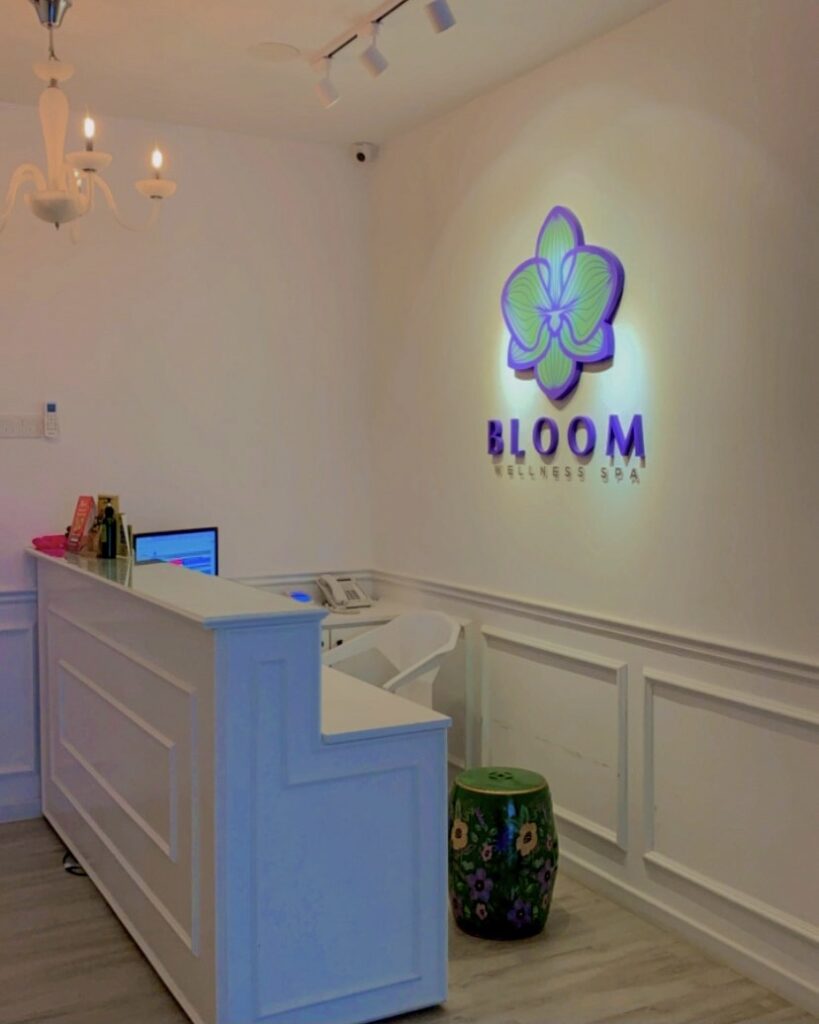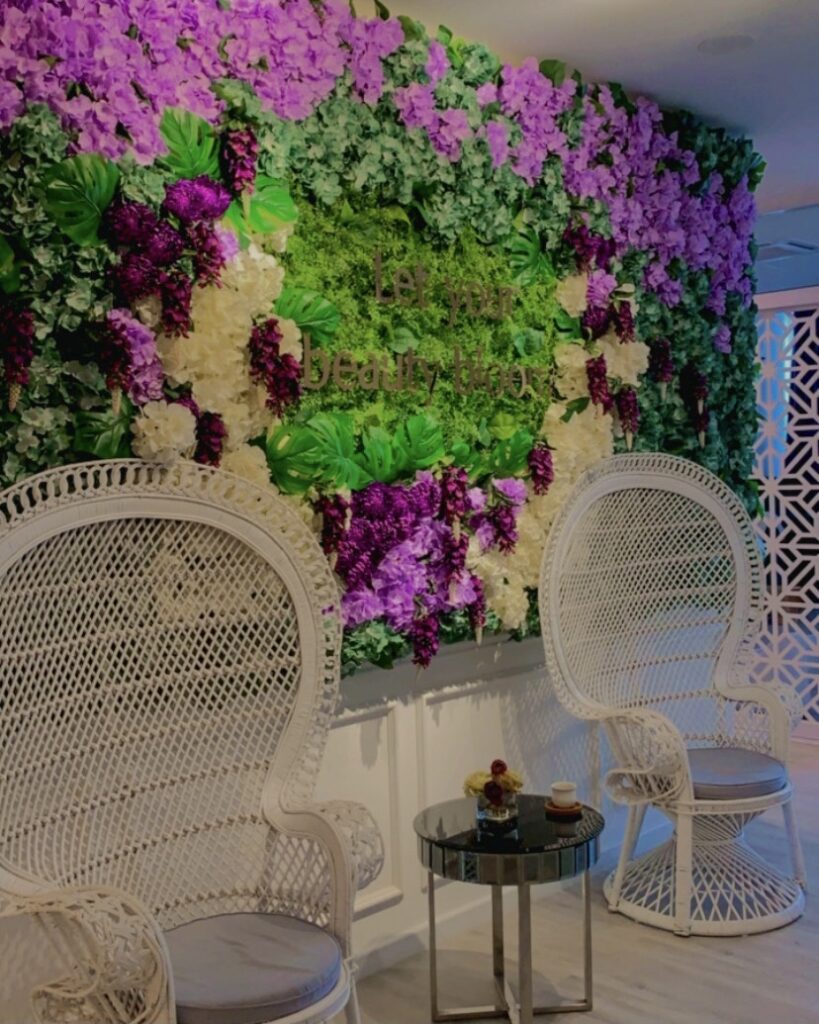 After perusing their menu, I chose their Essential Spa Day under the Facial & Massage Package, which includes a Bloom Signature Full Body Aromatherapy Massage and either a Green Apple or Charcoal Facial. The package cost RM270, which I thought was reasonable for what I was getting.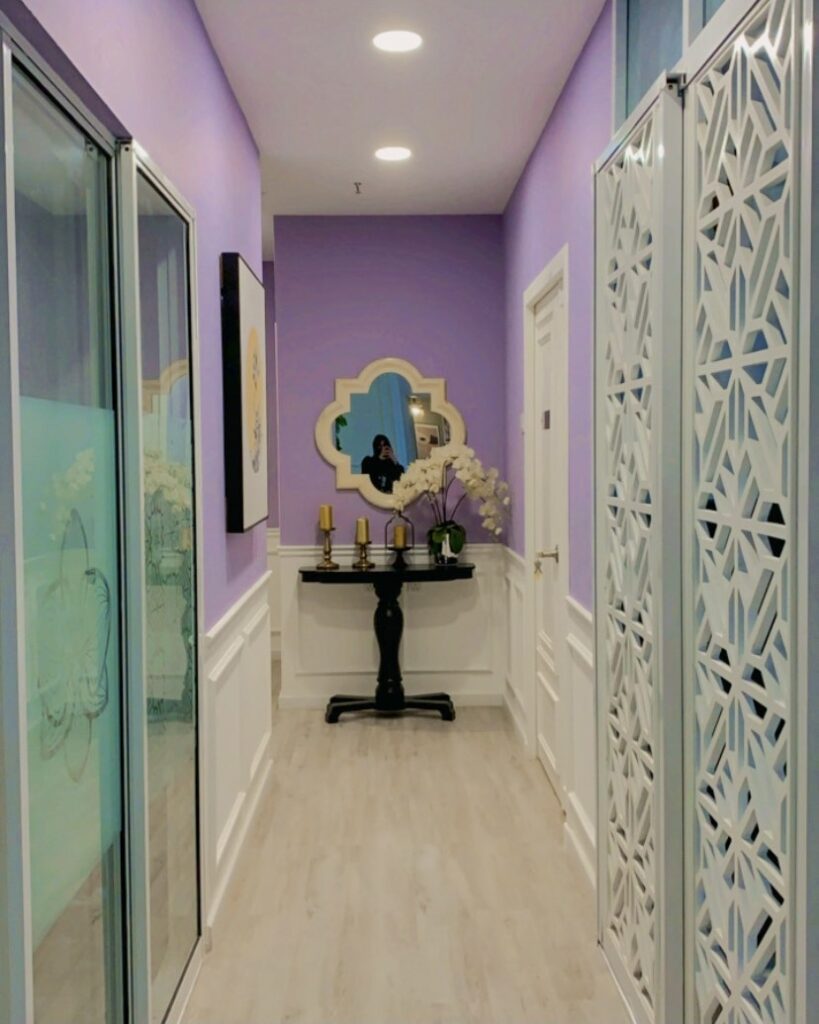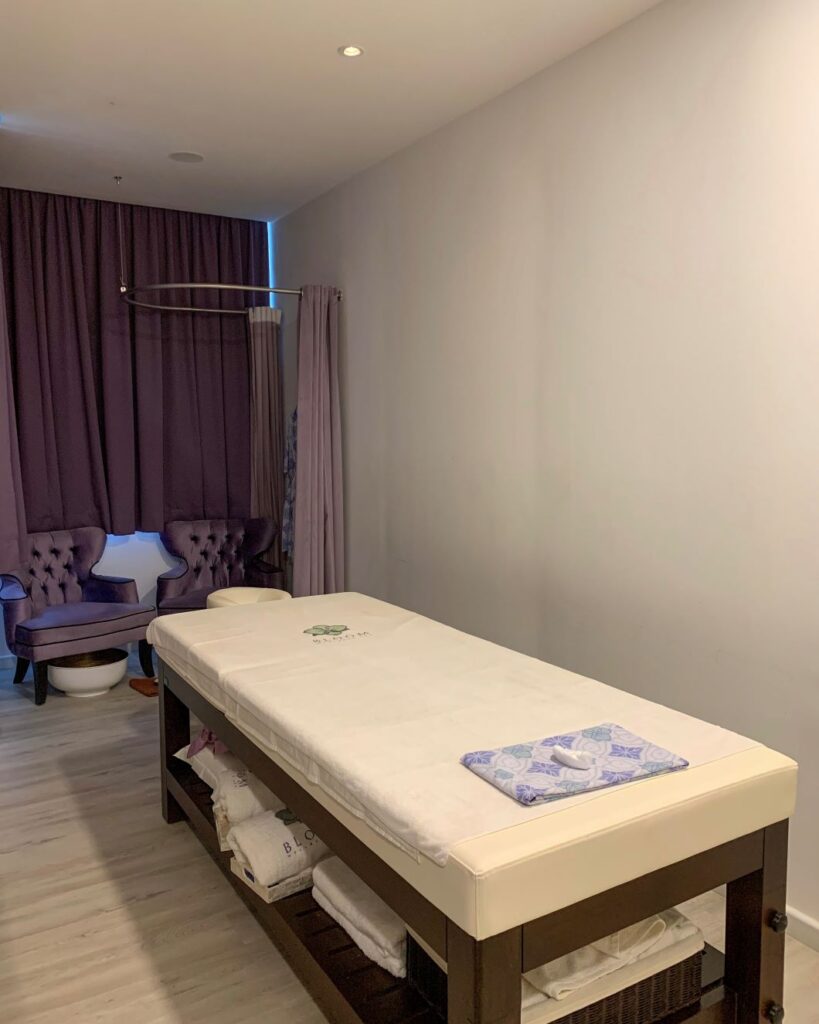 The staff then brought me down a hallway to one of their massage rooms, where my lovely session began. The massage room itself was tastefully designed, with two massage beds, a chair, and a change space. The room was also pleasantly perfumed, with lemon notes permeating throughout.
After I changed, the masseuse proceeded to work her magic on alleviating my body's tension. It was honestly one of the nicest massages I've had in a long time, and I'm extremely fussy about how hard they should work on my body, because I have a low pain threshold. The fact that she kept asking if it was painful or not, and if she should massage harder or slower, made me appreciate how eager she was to take care of her client. The massage itself lasted one hour, and she massaged my entire body from head to toe.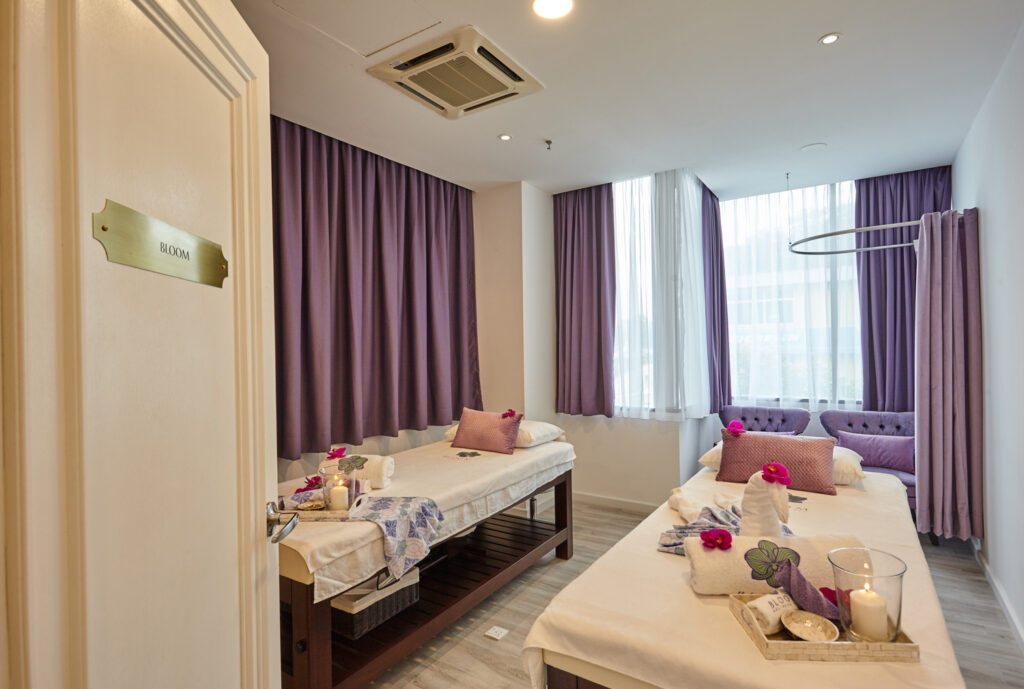 One hour flew past, and the next thing you know, it's time for a facial! What I really enjoy about Bloom Wellness Spa is that they don't send you to a separate room for each treatment, which is a huge plus. The goal is to not disrupt their clients' tranquility, and they succeeded.
I received a Green Apple facial after the aesthetician discovered that my skin was extremely dry and congested, necessitating hydration and extraction. The aesthetician took fantastic care of my skin and even provided me a neck, head, and shoulder massage to cap it all off. I got wonderfully clean, radiant, and nourished skin in no time.
Overall, my time at Bloom Wellness Spa was really fantastic. After the session, I could feel the tension and stress leave my body. To be honest, I've never felt more comfortable and protected at a spa than at Bloom Wellness Spa. The personnel were kind, and the service, from the massage to the facial, was excellent. I would definitely return if I want to splurge on myself again.
Bloom Wellness Spa is now running a June special in which guests can pick from four different packages and delight in their excellent treatments at a reduced price.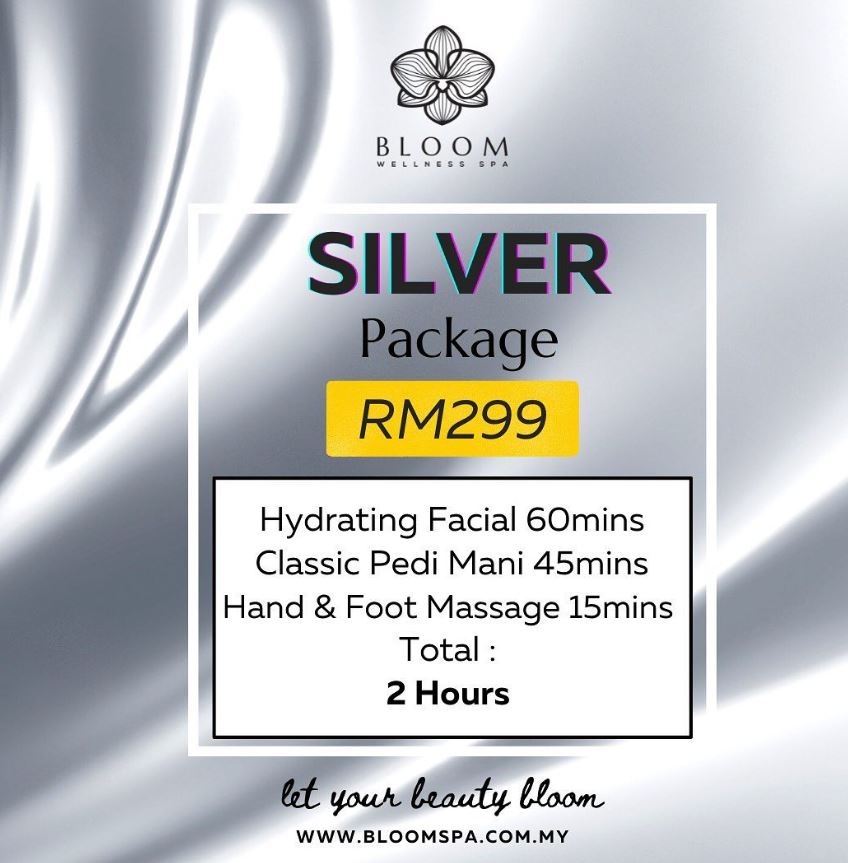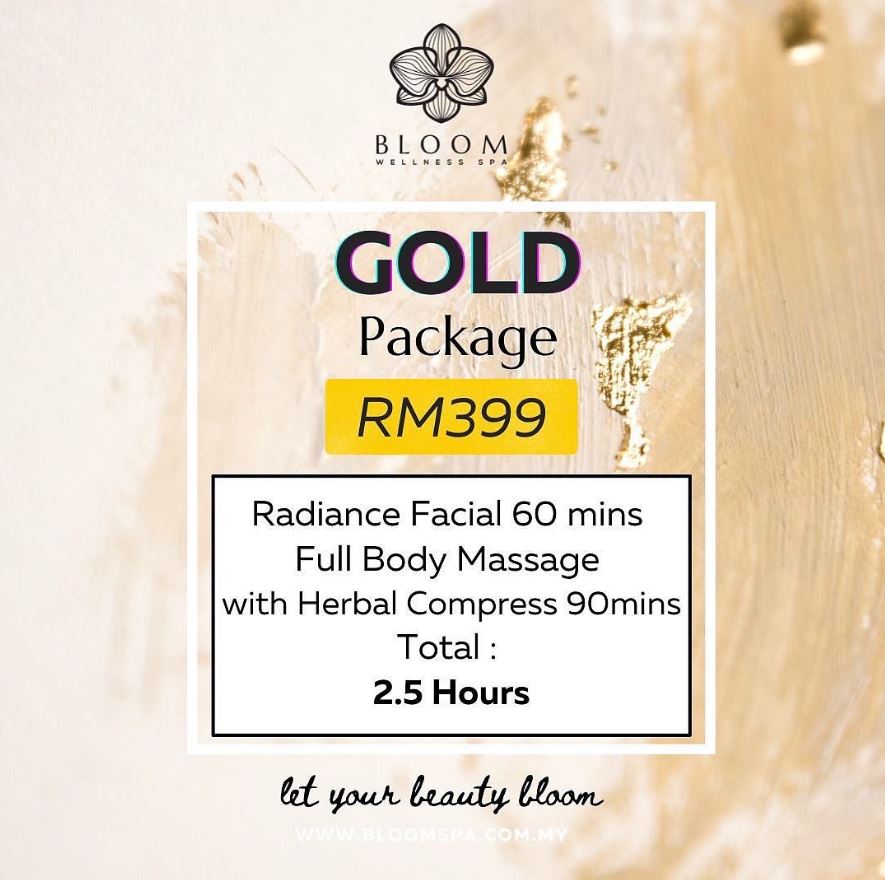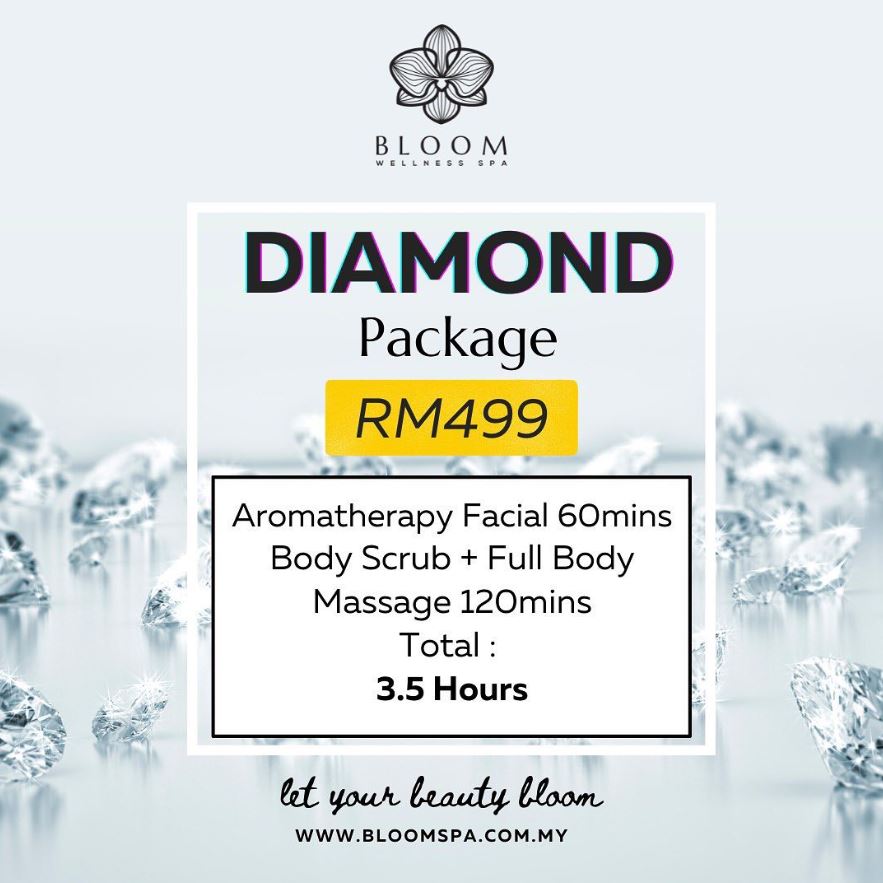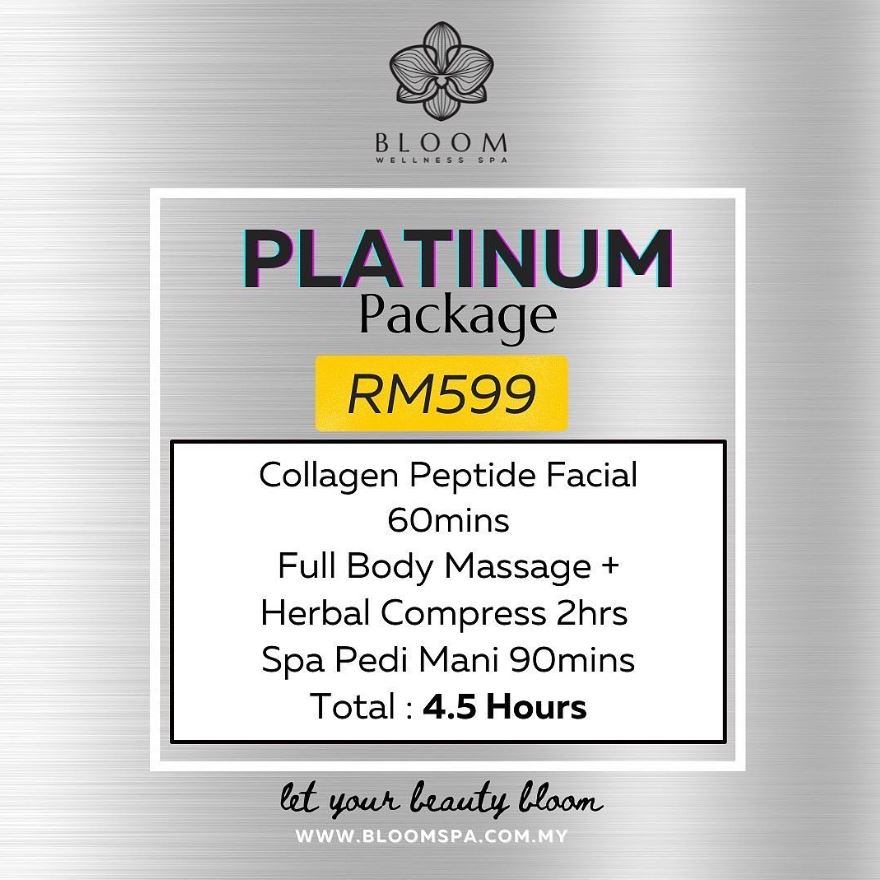 Book an appointment at Bloom Wellness Spa NOW!
More on spas? Read these:
Under Its Spa-ll: HealthLand Opens Long-Awaited Women Wellness Spa In Bukit Jalil
Spa-ctacular! 5 Magnificent Spas In The Klang Valley That'll Massage Your Stress Away