Bacon, bacon, bacon. The flavorful, smokey element enhances the flavour of every dish. You don't eat meat? There's no reason to miss up a chance to bake this yummy goodness. You can make a delicious vegan bacon dish with carrots, something you quite surely have in your freezer.
You only need good cutting skills to get started! Because the recipe is adjustable, you can create as many as you like and reheat the leftovers whenever you want!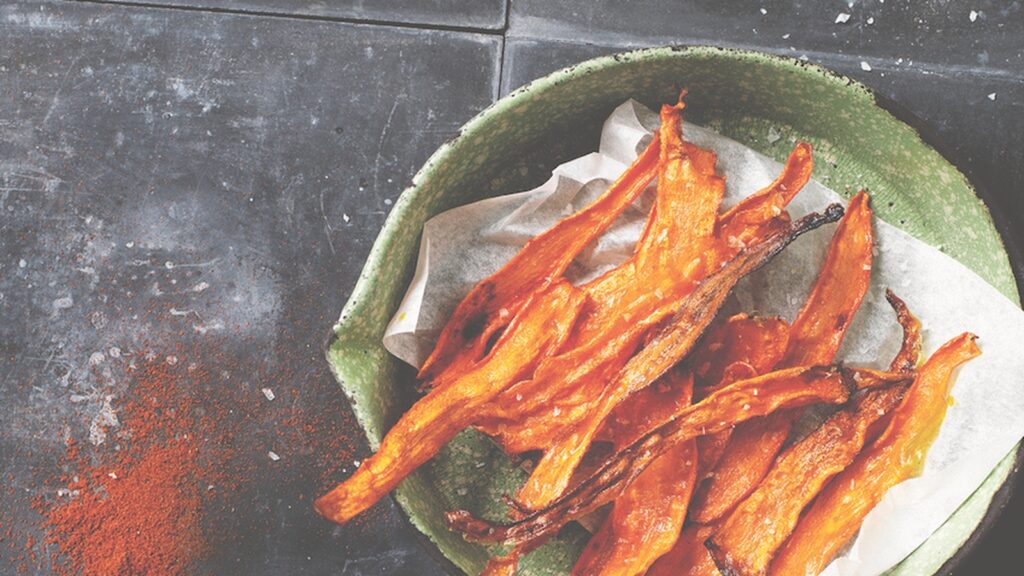 Just in a few minutes, you can make a smokey, filling vegan bacon dish using this easy recipe! 
Ingredients:
3-4 large raw carrots, scrubbed and peeled

1 Tbsp. maple syrup

1 tsp. liquid smoke

1 tsp. onion powder

1 tsp. garlic powder

1/2 tsp. smoked paprika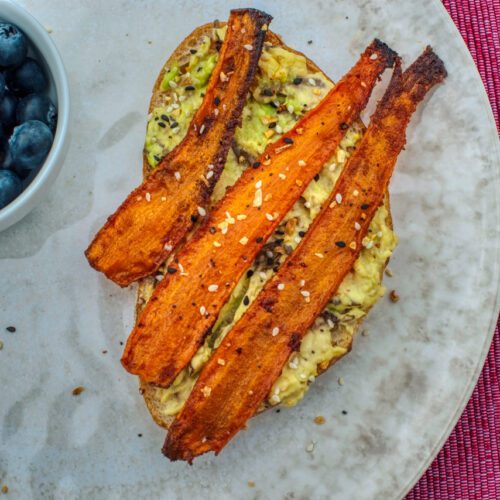 Prep Method:
Cut the carrots-

Each carrot should be cut in half vertically. In one hand, hold the carrot with the flat, sliced side facing out. Peel thin slices along the length of the carrot with a vegetable peeler. You'll get wide slices that are about the same size as a slice of bacon.

Mix the sliced carrot with seasonings- Add the maple syrup, then liquid smoke for a smoky flavour, onion powder, garlic powder and smoked paprika based on your spice level.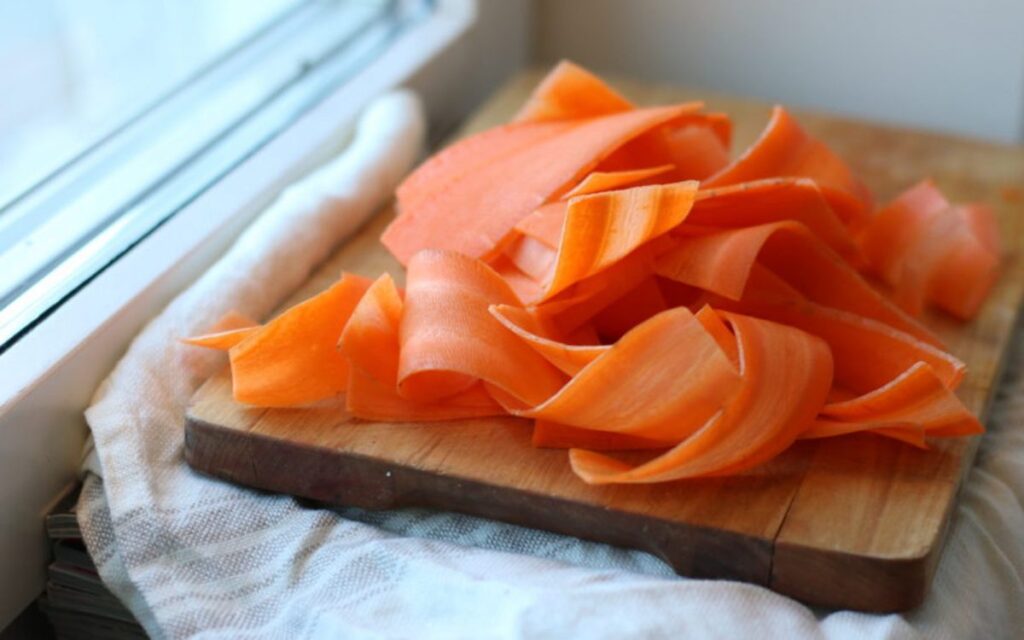 Marinate and bake for a punch of flavour-

Let the carrot slices marinate in the sauce for a few minutes to allow the sauce to soak in well. Then, on a roasting pan, lay the slices flat.

Make sure to not overcrowd them together, if not they will steam and get soggy. Then. pop them in the oven and cook em' for another five to ten minutes in a hot oven, until crisped and toasted. Once they are ready, set aside to cool for a few minutes before taking a bite. Serve them with spaghetti, eggs, in a salad, or in any meal of your choice.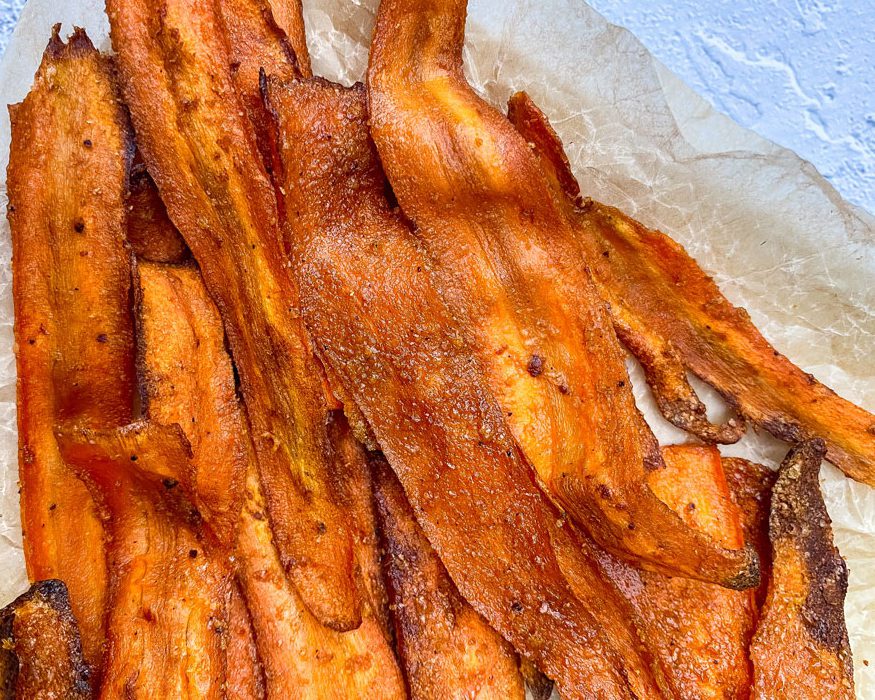 Carrots are sweet in general, but they stand out when are made into bacon strips and combined with a good sauce.  The sauce adds a smoky-savoury aspect, completing the finger-licking flavour balance, complementing the carrots' natural savoury flavour. Whip up some tangy tartar sauce to elevate the flavours of the whole dish!