A big bowl of slurpy noodles can never go wrong on a cold and rainy day, hugging us with warmth and love keeping our heart, tummy and soul happpyy with its flavours!
They are incredibly quick to make, and you'll only need around 15 minutes to construct this bowl.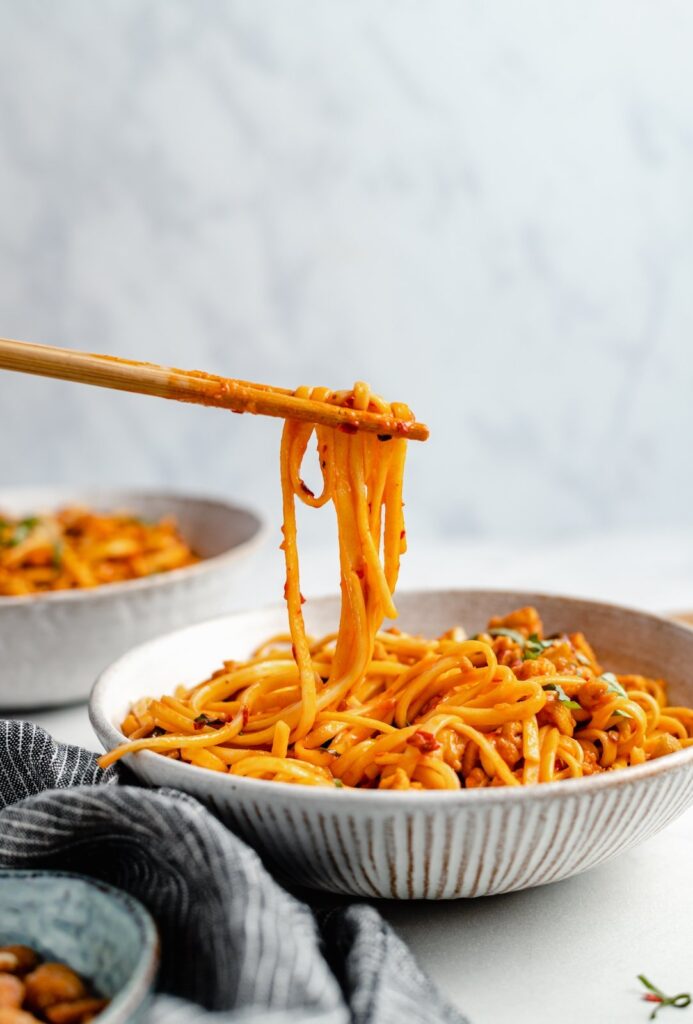 Ingredients- 
Any ramen noodles of your choice
1 tablespoon of oil
1 tablespoon of chilli flakes
1 tablespoon of honey
1 tablespoon of soy sauce
1 egg
Spring onion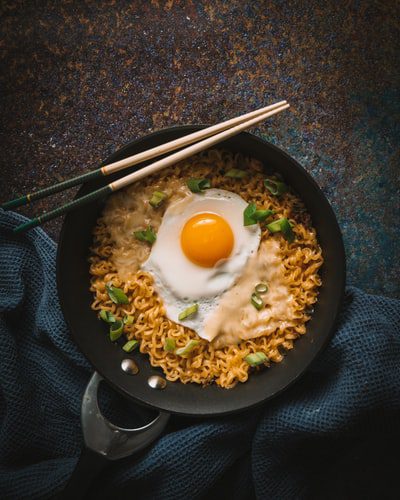 Prep Method-
Prepare the instant ramen-

Put the noodles in boiling water, set a timer, loosen them up with chopsticks, and drain them and set them aside when the timer goes off. If you're a true noodle fan, cook the noodles for a few minutes before the recommended time cause they will eventually still get cooked when you toss them over in the sauce. You'll get precisely al dente noodles this way.

 Overcooking the noodles will result in mushy noodles, which is a disaster. The bite of instant ramen should be al dente. 

Get the sauce cookinnnn-

Melt the butter in a saucepan over low heat. Cook until the garlic is tender. Thereafter, add the crushed red pepper (chilli flakes), honey or brown sugar, and soy sauce.

Add the noodles into the pan- Make sure your noodles are al dente and mix it together with the sauce using tongs.  Sprinkle spring onions and sesame seed for flavour and texture.
Serve- Ta daaa… it's done! Oh, for an extra umpphh, top it with a perfectly cooked sunny side up and a dash of chilli flakes!
Bon Appetite Mi Amor