Last weekend, a tragic singer-songwriter was found dead in her £2.5million home in Camden, London. Until today, the cause of her death is still unknown (a postmortem failed to determine it and toxicology tests' results will take up to four weeks).
27-year-old Amy Winehouse had led a life of self-destruction prior to her death. But to say that she will not be missed would be a blatant lie. She was, after all, one of the greatest British singer-songwriters of her generation.
But life must go on. And for Amy Winehouse, her life goes back to black.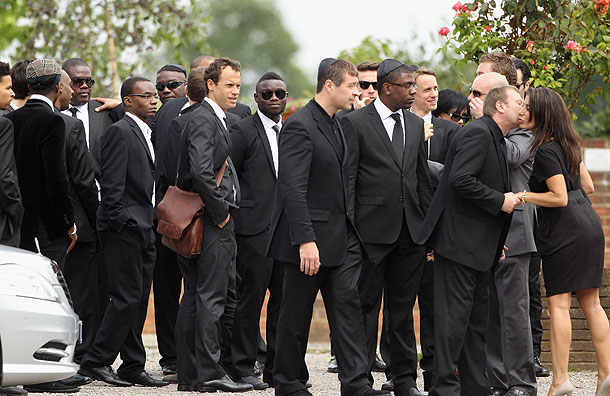 A 50-minute ceremony was held yesterday, followed by a smaller service at Noth London's Golders Green crematorium, in a bid goodbye to the once fragile singer. Mourners and hundreds of fans gathered outside to pay their final respect as ashen-faced family members and friends attended the ceremony.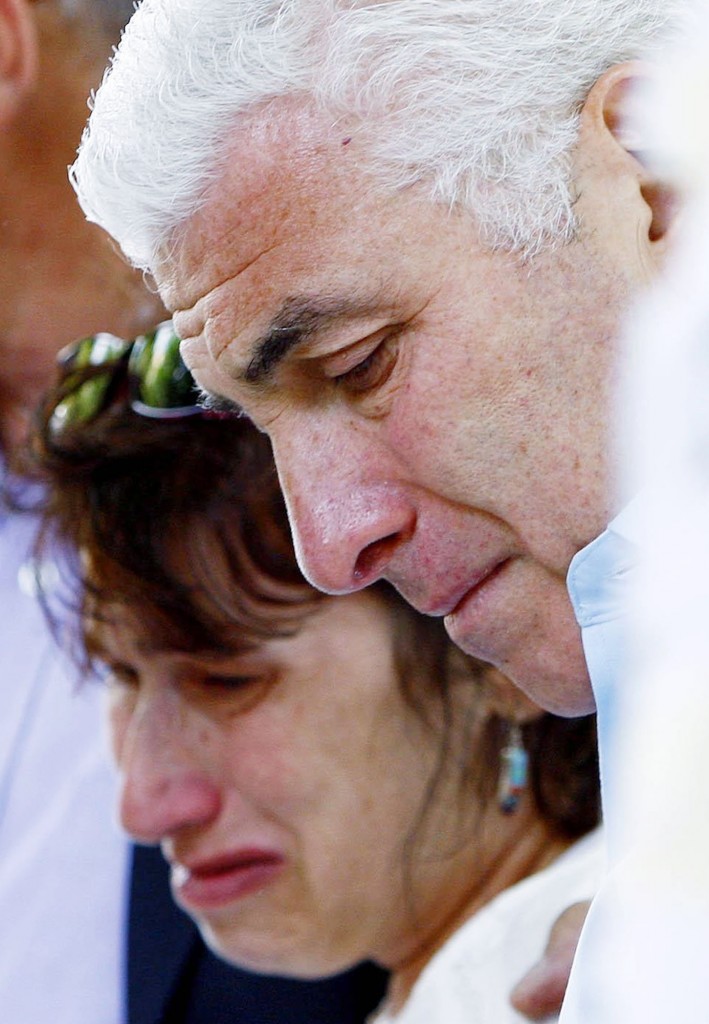 Her grieving dad, Mitch Winehouse, made a moving 20-minute speech which tearfully ended with, "Goodnight my angel, sleep tight. Mummy and Daddy love you ever so much". Mitch, 60, had also He announced plans to set up a Drugs Foundation in Amy's name so that others don't have to die like she did.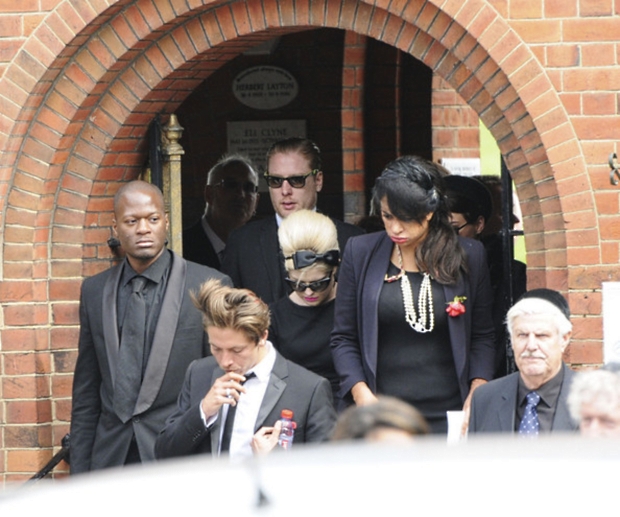 Amongst the attendees were Amy's bodyguards, her manage Ray, boyfriend Reg Traviss, close friend Kelly Osbourne (who wore her hair in a beehive in tribute to the deceased star), and singer Remy Nicole.
*Disclaimer: Pictures courtsey of Getty.