"We'll bring the world class DJs, you decide the rest. Choose your sights. Choose your sounds. And choose your FREEDOM. Tell us the what and the who, and we'll sort out the how."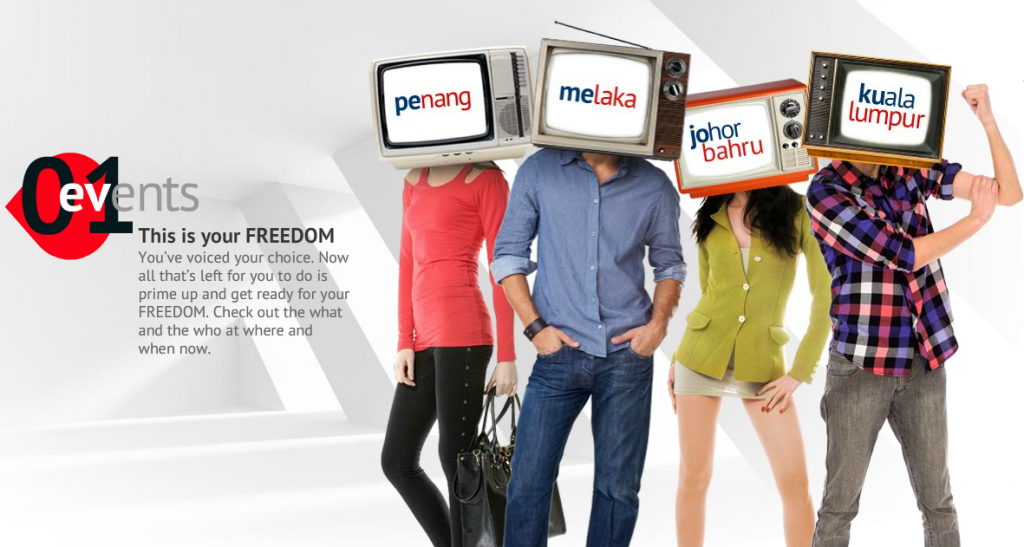 This year, Freedom 360 will be going nationwide in a matter of days, as voted by you. Leveraging upon the power of social media, the Freedom 360 voting took place a few months ago via Facebook, Twitter, coupled with a snazzy website. Their parties promise to bring you a brand new experience complete with both international and local world class acts. Perhaps the best part of it all is that these parties (venues, DJs, themes) were all decided upon and brought together by the party goers themselves!
The first of the series of parties will kick off tomorrow (Friday, 15th July 2011) at Pure Bar, Malacca. DJs Ikon from US, A-Rox from Malaysia, Blink from Malaysia, and Imma*bleep*youup!! from Malaysia will all see to it that the party gets started and keeps rocking right to the end of the night.
Other Freedom 360 parties to follow suit will take place in Johor Bahru, Kuala Lumpur, and Penang. Parties all throughout July! What are you waiting for?
For more information visit their Facebook page or their website.