We all have seen magazine ads, TV commercials and all models on fashion spreads just look extremely perfect. So perfect that we try our hardest to look like that but somehow failing to do so. Well, that is because all these ads have been retouched by professionals to make the models look absolutely flawless – especially for beauty or makeup products.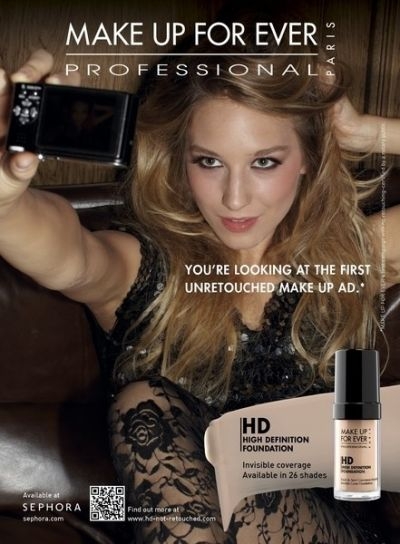 However, Make Up For Ever has just launched a new campaign for its HD makeup range, featuring four completely unretouched models. The photos were all snapped in nightclubs and look as if the girls photographed themselves – "camwhoring" is the actual term.
Make Up For Ever even came out with a notary certify that no retouching was used; if you take a look at it, you too will feel that the photos look like something a pretty girl would post on her Facebook profile. Probably top-notched makeup artists were used for the shoot and of course the models are pretty girls by themselves; but at least we know that it is possible to look beautiful without having to retouch all our photos before posting them on Facebook.
(Source: The Independent)