The pandemic has impacted the whole country so deeply that the economy, businesses and livelihood of many is badly affected. Another victim to take the hit in the pandemic is the iconic RASA Food Area in Suria KLCC, who has officially shut down their business for good.
If you're a regular or a visitor at Suria KLCC, you're bound to bump into this huge food court which serves tantalizing multi-ethnic cuisines. For tourists and office-goers, this was their go-to spot anytime of the day. You will be literally spoilt for choices once you're there, and their food surely doesn't disappoint. The over-pouring crowd is a reflection of how well the food, hygiene, and operations were managed.  The food court was one of the first tenants to when the mall opened in 1998.
The news took netizens by a great shock after a photo of their closure went viral on social media. Someone has noticed a sign placed outside the food court entrance which reads, "Thank you for your patronage over the wonderful 22 years. It has been our ultimate pleasure to serve you."
Many Malaysians displayed their sadness on social media while reminiscing the good times they had there with their friends and family. Some even shared the favorite food stall they'll greatly miss.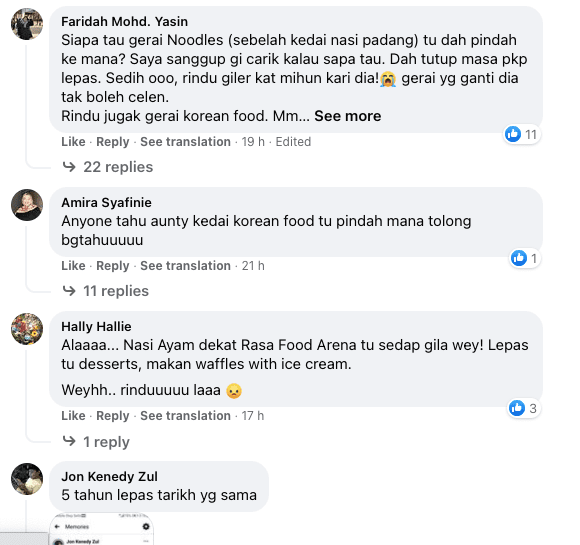 We hope the food court makes a comeback once the economy recovers from the painful pandemic. All we are left with now are memories.