To the Boba Generation, boba tea is more than just a drink; it's also an identity of popular culture, custom-made for the aesthetic-driven era of Instagram. Most people have their boba drink with only tapioca pearls. But people these days are getting creative with the recipe and are taking it beyond the beverage.
So it's time to get creative and give some variety to your boba drink!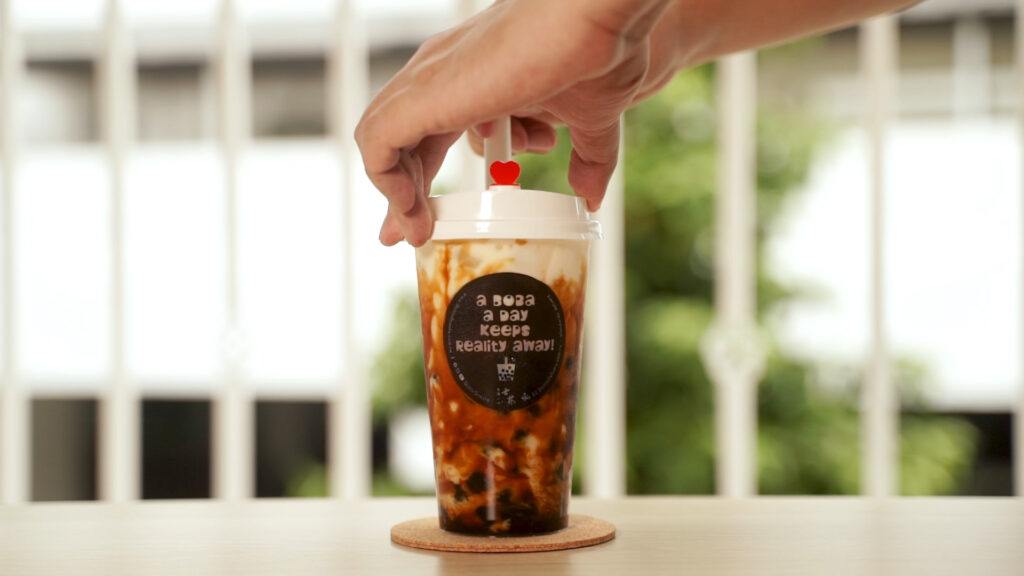 Adding different toppings to your boba drink is the easiest and a great way to explore new flavours and textures. This #FMCO, try creating something new with these simple ways to customise and top off your very own favourite DIY toppings to go with Shihlin Taiwan Street Snacks's Boba Drink Series!
Established in 2003, Shihlin Taiwan Street Snacks is the pioneering Taiwanese quick-service concept that
has become a fast favourite amongst many and boasts over 240 outlets across 6 different countries.
Featuring popular street snacks from the alleys of Taiwan's night markets, the menu showcases authentic
favourites such as XXL Crispy Chicken, Handmade Oyster Mee Sua, Happy! New additions in recent years consist of the refreshing Lemon Ai-Yu Jelly (with Honey) and the new series of Freshmade Drinks Honey Lemon Cooler and Winter Melon Tea.
Here are a few ideas to integrate into your very own self made Boba topping!
Milk Foam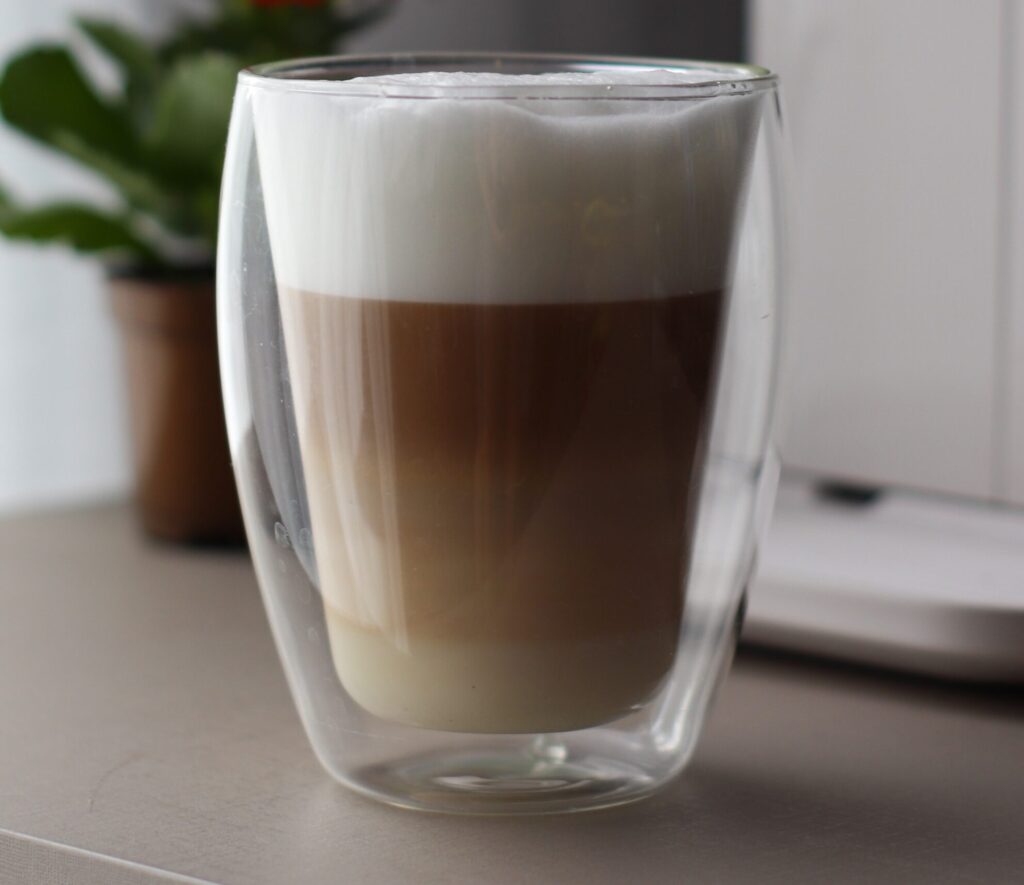 Probably the easiest topping to make, milk foam pairs perfectly with clear iced teas like our Honey Fresh Green Tea. Just blend cream cheese, whipping cream, a pinch of salt and condensed milk and what you'll get is a creamy and frothy foam to scoop atop your tea beverage.
Egg Pudding
If you're a fan of pudding milk tea, try making this versatile topping yourself. Start by mixing a teaspoon of gelatine into a small bowl of water and set it aside to soak. Then, heat 3/4 cup of heavy cream and gradually add it to an egg and sugar mixture.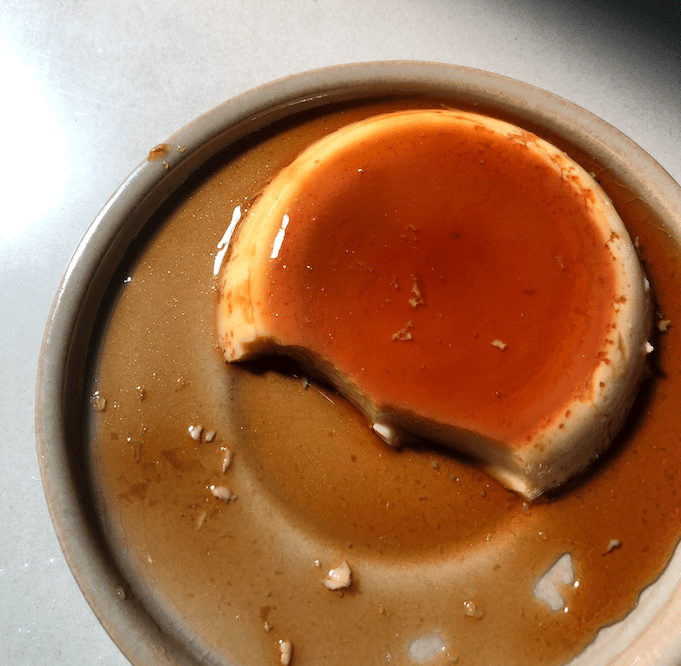 Combine the water and gelatine with the egg mixture and leave it on the stove to warm. Once it starts to firm, pour the mixture into a container and leave it in the fridge for four hours. Once it's set, you'll get to scoop large chunks of delicious pudding to add to our 1983 Boba Milk Tea 1983
Dalgona Cream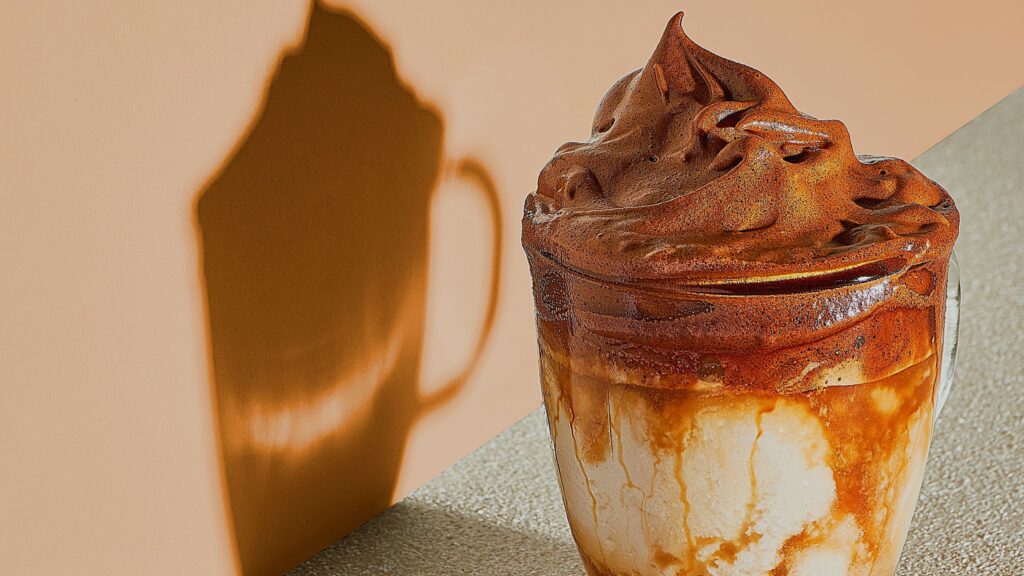 Following the viral trend from last year's MCO, Dalgona Coffee has inspired people worldwide to create their at-home beverages and create a fun activity to indulge in while we do our part in social distancing and staying at home.
The Dalgona whipped cream can also also be enjoyed as a topping with our Brown Sugar Fresh Milk Boba. Just combine two tablespoons of sugar, two tablespoons of instant coffee, and two tablespoons of hot water in a clean bowl. Using a hand mixer or a whisk, vigorously whisk until the mixture turns silky smooth and shiny, then continue whisking until it thickens and holds its lofty, foamy shape.
Strawberry Puree
For strawberry lovers out there, try creating this strawberry puree topping for the perfect mid-day drink to keep you going through those lazy afternoons. First, break down 1 cup of fresh strawberries into a puree using a large fork or a blender.
Then, mix in 2 tablespoons of condensed milk into the mashed strawberries, and there you have it! Assemble the drink by adding the strawberry puree in our 1983 Boba Milk Tea 1983 and voila!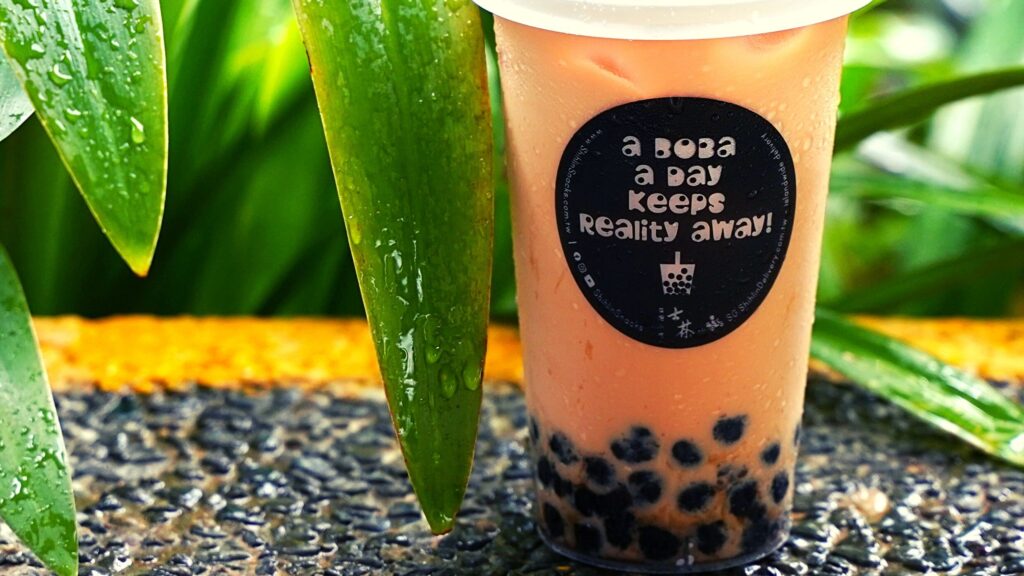 There you have it, DIY boba tea toppings that you should try at home if you haven't already! Any of these toppings is sure not to disappoint with the Boba Drink Series available at the selected Shihlin Taiwan Street Snacks outlet near you!
If you've already tried these DIY boba toppings, let em know what's your favourite one at @ShihlinSnacks by tagging #ShihlinSnacks #ShihlinSnacksMY #ShihlinBobaTea.