Chew Wan, Malaysian born and bred local chef that fumed his culinary skills around the world, mesmerising palettes across continents with his tantalising flavors, carries a name reckoned by every Malaysian in their hearts. Celebrity chef and restaurateur Chef Wan (real name Datuk Redzuawan Ismail), who is seemingly bespoken about his personal affairs to the public, shared a full insight as to why he is strictly holding up the 'No No' sign for daughter Serina's second marriage.
Now, we all know how her first wedding was celebrated with a gleam of extravaganza, hosted and done entirely by Chef Wan, himself garnering a huge name across papers as the most expensive wedding in the history of Malaysia. The wedding was a shown life on the Asian Food Channel (AFC) on Astro, allowing fans worldwide to share and witness the remarkable event at the comforts of their homes on television, titled "One Night: A Malaysian Wedding – Chef Wan".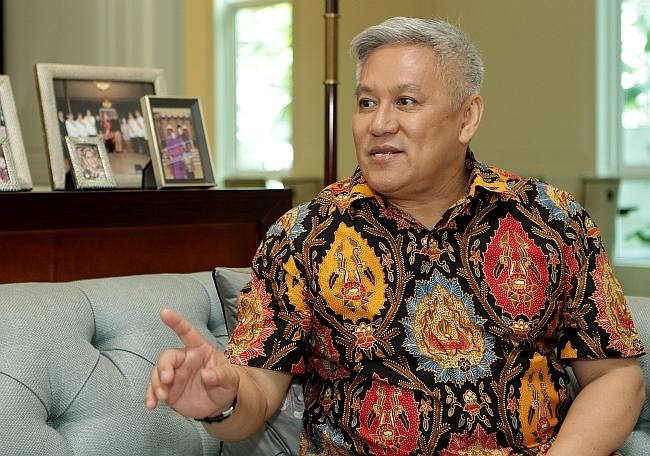 After 7 years of traveling on a humpty dumpty journey, Serina filed for divorce from her Irish then-husband, Gavin O'Luanaigh, leaving her multi-million dollar marriage on stale. Serina, a 37-year-old single mother of two, had informed her father earlier this month that she had met a new man and requested if she could have her wedding at his residence in Cyberjaya. 
This brought about the celebrity chef to pen down his thoughts, explaining why he is refusing to pay for her marriage on his Instagram handle!
The proclaimed chef has refused to pay for both his children's marriages due to how ill-ly their former marriages ended, only putting his effort and all the self-earned money in vain. He posted, pouring in rage that;
"Only last week Rina asked me if she could organise a simple do at my house. While I didn't answer her straightaway, I wondered why couldn't she just get married at a mosque and invite whoever she wanted? I don't think I can handle all these alone at the moment. My ailing mother needs her privacy, and with the pandemic and the SOPs and all, it'd be better if she has her solemnisation at the mosque".

id.pinterest.com

"Remember to ask your future bridegroom to pay for all the (wedding reception) bill as I'm not going to do so anymore just like how I paid for everything during your first marriage."
Chef Wan hypothesised that this was the new standard these days, with couples marrying in mosques and later throwing a small reception at restaurants like his ostentatious De. Wan 1958.
"To be honest I've had enough of paying everything for my children's weddings, including twice for Muhammad Zainudin Redzuawan (Chef Riz). In the end you can see what I had to suffer and endure."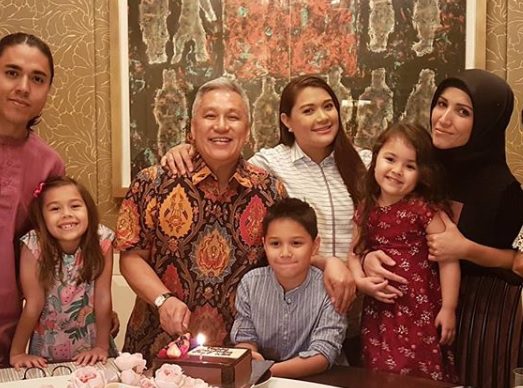 Come on folks, I personally believe where he is coming from by refusing to finance the daughter's marriage is very much quite reasonable. Expecting your parents to help you financially during dire times is still okay, but expecting them to lift your burden by paying for your entire wedding can be a little bit over the board doesn't it, especially if it's more than once! What is your personal take on this? Are his decisions fair enough?