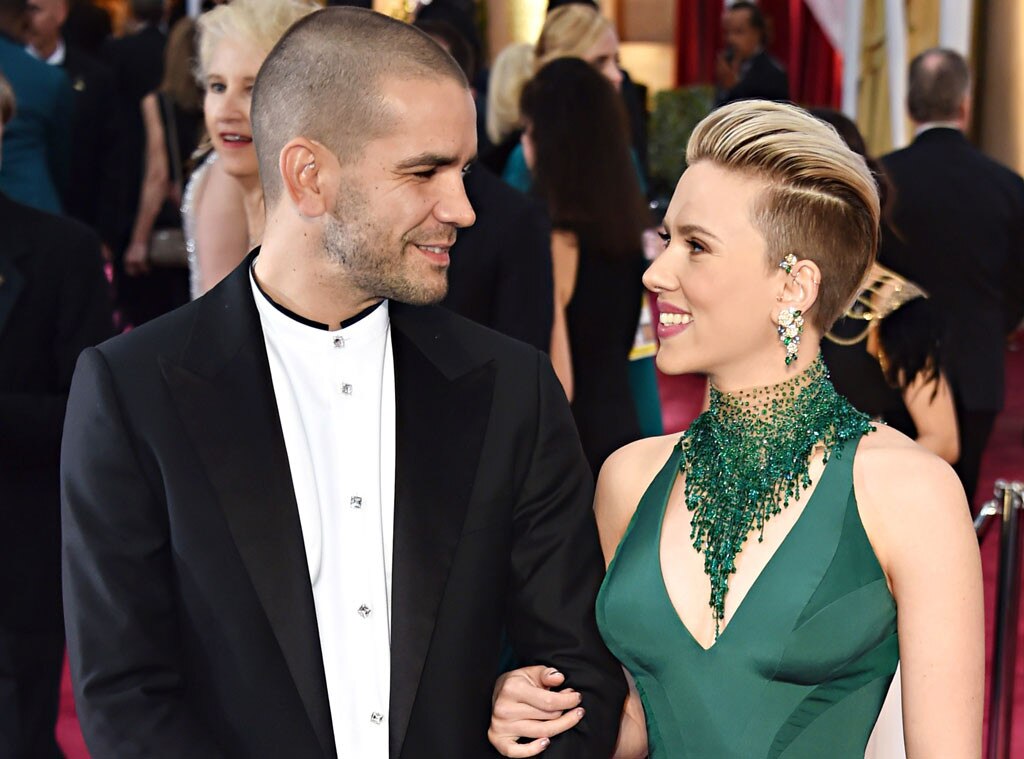 Hollywood – land of the rich and famous… and the heartbroken.
Scarlett Johansson and Romain Dauriac have reportedly split after two years of marriage. The former couple shares a daughter together, Rose Dorothy Dauriac, born shortly before Scarlett and Romain walked the aisle in 2014.
It was also reported that the former couple were separated since summer. Johansson and Dauriac kept their relationship extremely private since news of their romance broke in 2012. One year later, E! News confirmed the French art collector had popped the question with a vintage art deco ring.
As for their nuptials, the exes' closest family and friends came together for an intimate ceremony held on a ranch in Montana in October 2016. Their daughter was present for the festivities, which included horseback riding, hiking and a rodeo show.
After marrying, Scarlett and Romain took on a bi-coastal lifestyle with their newborn, dividing time between Paris and New York City. In a 2016 interview with Cosmopolitan, the Ghost in the Shell star said "moving to Paris" was the best decision she's ever made.
"We're both street rats. Being a New Yorker is a part of your personality, and he grew up in the heart of Paris. Just surviving the urban jungle is character building," she explained. "It stays with you forever."
Scarlett and Romain were last spotted publicly in October 2016 at the grand opening of their co-owned, Paris-based gourmet popcorn shop called Yummy Pop.
The actress was previously married to Ryan Reynolds from 2008 to 2010.
[Source]