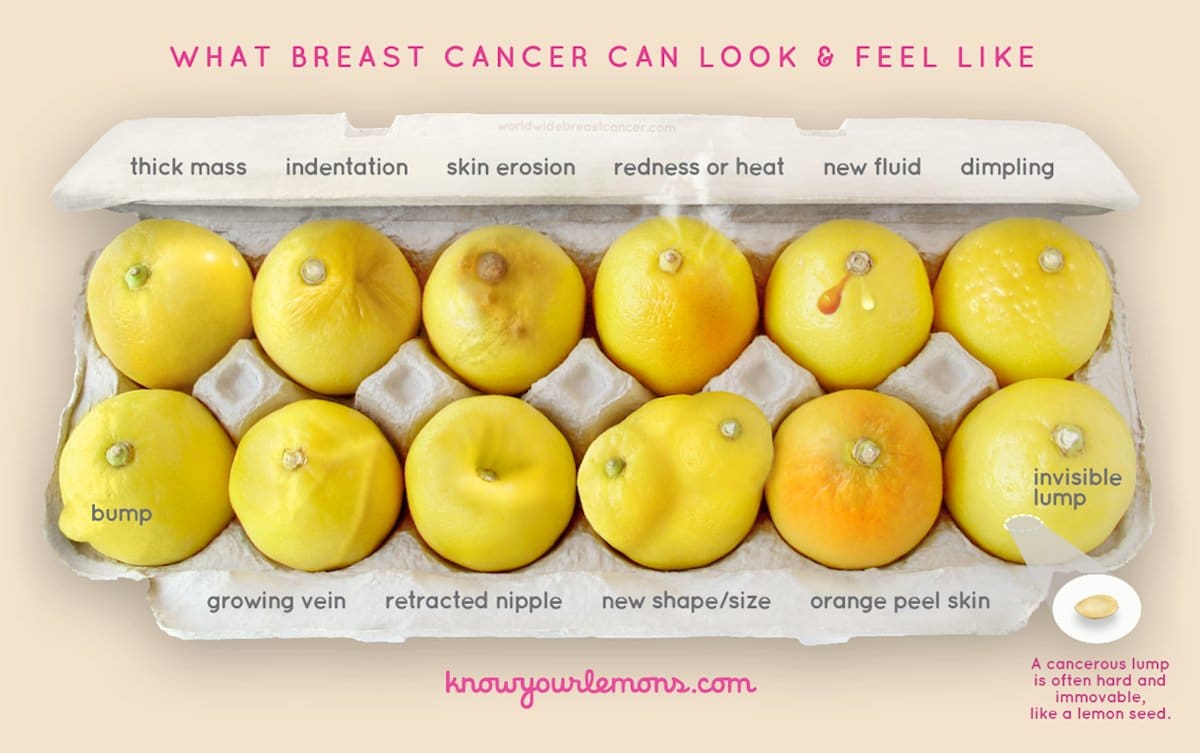 In support of breast cancer awareness, many people took to Facebook to post red hearts, but one woman, Erin Smith Chieze, has come forward, saying that the heart isn't going to help save lives.
In her post, she attached a photo of lemons which gives a clear description of how breast cancer can look and feel. Safe to say the image is now going viral for all the right reasons.
She went on to detail her own touching journey dealing with breast cancer, and how it's important to help one another in this aspect, especially when it boils down to detecting breast cancer on your own accord, to ultimately help save lives the way a similar photo helped her.
Check out her full post below, and learn more about the Know Your Lemons campaign by the Worldwide Breast Cancer Organization here: