Be prepared as Netflix is about to drop the jaw-dropping, nerve-wracking last bit of the heist that stopped in mid-air having yall gasping in dismay and surprise very soon.
It's Official; Money Heist Part 5 Will Be Premiered In 2 Volumes On 3rd September & 3rd December!
The news has brought an immense amount of joy and anticipation to catch the last part of the intriguing sequel that made a soaring name worldwide. However, this is not going to be like the other seasons.
GET A GLIMPSE OF THE FINAL HEIST HERE:
The most iconic heist in history will be wrapped up in two five-episode segments. Alex Pina, the show's creator stated that; 
When we began to write Part 5 in the midst of the pandemic, we felt that we had to change what was expected from the ten-episode season and used every tool we could to create the sensation of a season finale or series finale in the first volume itself. We decided to work in an extremely aggressive genre, putting The Gang on the ropes. In volume 2, we focus more on the emotional situation of the characters. It is a journey across their sentimental map that connects us directly to their departure.
For nearly 100 hours, the gang has been locked up at the Bank of Spain. They were able to save Lisbon, but now they are facing their darkest hour after losing one of their own.
Sierra has kidnapped the Professor, and he doesn't have an escape plan for the very first time. When it appears that nothing more could possibly go wrong, an enemy arrives who is far more formidable than any they've encountered before, the ARMY!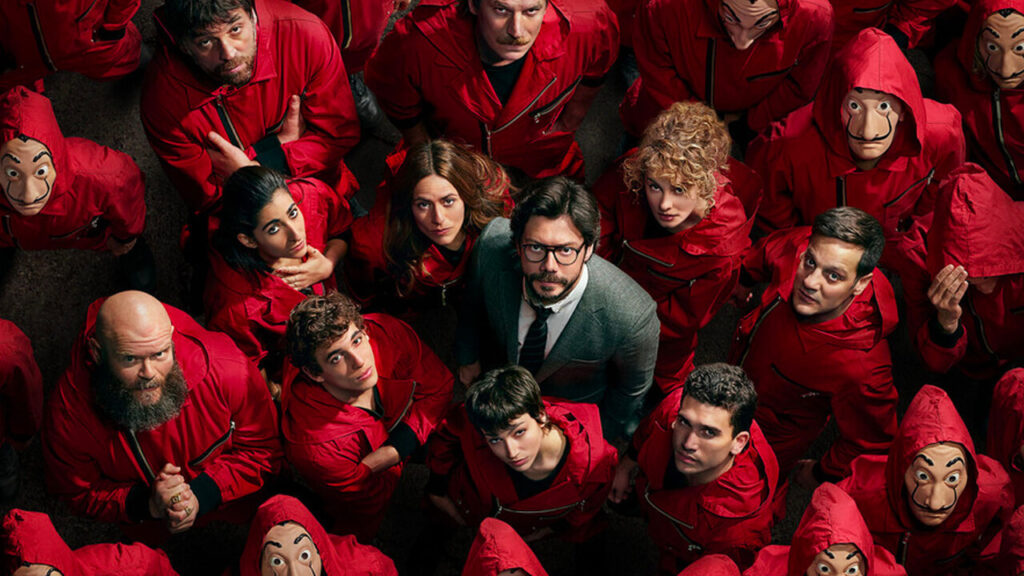 The biggest heist in history is coming to an end, and what began as a robbery is not about to turn into a war. Will the professor be saved? Are these rumble and war a part of his plan in the heist?
We shall hold our reigns and wait for the premiere till September arises…