Christmas is around the corner, which means you must be scrambling to get those last-minute presents and decorate your house (well, enough to make it look like you spent a lot of time on it!) If you're yet to put up your Christmas tree, you know hanging the lights can be a massive chore. But don't worry – we gotchu! With TikTok hacks, even the hardest task can be done effortlessly – so why not Christmas tree lights, right?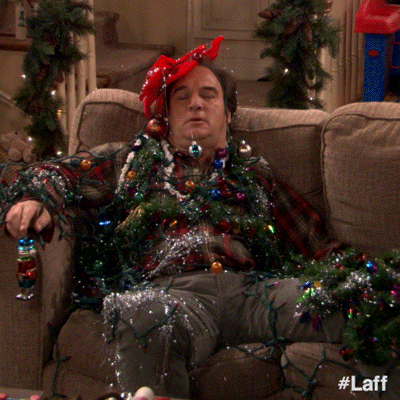 Don't get us wrong. Decorating the Christmas tree is a fun and festive activity. But circling the tree over and over until the lights look just right can be a hassle. Now, thanks to TikTok user, @lizlovery, we know of an easy and uncomplicated way to hang em'! Get ready to be amazed with the results, because it's all going vertical. Literally.
She explains that we should be hanging our Christmas lights vertically (from top to bottom) instead of horizontally (all the way around).
So why hasn't anyone thought of this before – and why is it better? It only takes a fraction of the usual time, uses fewer lights and still looks goddamn ah-may-zing! What's more, if there are pesky rows of lights that have fused out, you can replace them with ease.
You can use this trick for any kind of tree – real or fake, small or tall. If only setting up lights outside were this easy, eh? We're sure TikTok will give us a solution to this too, hopefully!
Watch the TikTok video below and get ready to be blown away!