Celebrating the beginning of the auspicious Ramadhan month in midst of this worrying pandemic, many would contemplate hard to stay on the budget to fix their daily buka puasa menus, and also quite a number of them are fretting to step out at the Ramadan bazaar avoiding massive crowd in fear of contradicting the virus.
Worry no more folks, as we have got you sorted with a number of easy and quick recipes that would only fork out RM10 or below, satisfying your usual Ramadan cravings in a healthier way!
Sambal Tempeh & Ikan Bilis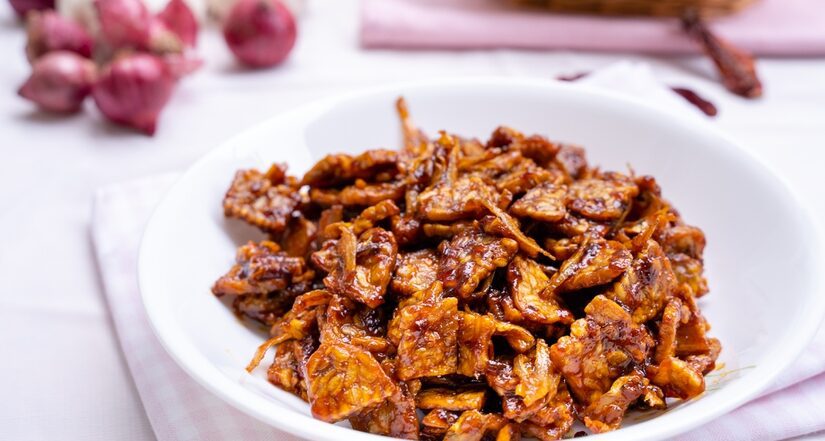 Ingredients- 
6-8 shallots

15-20 dried chilies

2-3 tbsp oil

1 big onion, sliced thinly

200g peeled ikan bilis, soak in water, and drain

1 packet of tempe

1 tbsp tamarind, soaked in ½ cup water to extract the juice

Salt and sugar, to taste
Prep Method-
Heat up the oil, and fry the tempeh and ikan bilis in separate batches.

Place the tempeh and ikan bilis aside.

Then add in the blended ingredients over low heat into the oil, stirring from time to time until fragrant, and wait till the oil floats to the top.

Add the sliced onion, and fry for about three minutes.

Add the Ikan bilis and tempe.

Increase the heat to medium.

Fry for another three minutes to mix the Ikan bilis, tempeh, and sambal together

Add tamarind juice, and bring to a simmer. Then, lower the heat and cook till the oil floats to the top.

Cook it to the consistency you like – if you want dry sambal, cook it longer.

Season. Add salt sparingly as the Ikan bilis is salty. If you like your sambal sweet, use more sugar.

Best served with hot rice or use as a sandwich filling.
Oyster Mushroom Masak Lemak Chili Api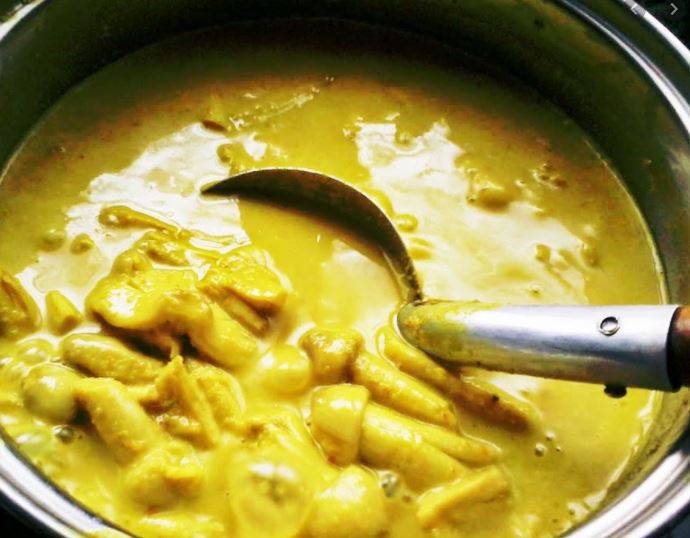 400g of oyster mushroom (cut in small pieces) 

3 cloves of shallots-chopped finely 

2 cloves of garlic

1/2 tablespoon of dry shrimp (soaked & remove the excess water)

1 cup/170g of water

200g of coconut milk 

1/2 teaspoon turmeric 

An inch of the lemongrass stalk 

An inch of ginger 

10 cili padi 

1 red chili 
Prep Method-
Put in some oil in a wok.

When heated, pour in the blended mixture of dry shrimp, onions, garlic, cili padi, turmeric, and lemongrass.

Drop-in another stick of lemongrass and stir well.

Put in the mushroom and stir till it softens.

Add in the coconut milk and season with salt.

Cook with slow flame and remember to stir it frequently, add in a bit of water if it thickens too quickly.

Once it starts boiling, you can lift it off the stove and start serving.
Tom yam Meehoon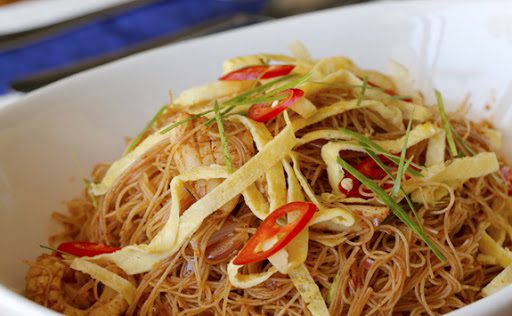 Ingredients-
2 tablespoon of dried chili paste

300g mee hoon, soaked in warm water for 20 minutes

3 eggs

100g shredded chicken

1 tablespoon of tom yam spoon
60g of bean sprouts

6 tbsp oil

1/2 onion sliced

Salt to taste
Prep Method- 
Heat oil and fry onion till it's translucent.

Then add the chili and tom yam paste till the colour darkens slightly.

Add chicken and salt to taste.

Once the chicken is cooked, add in the pre-cooked

 mee hoon and mix well for 8-10 minutes.

Push mee hoon aside in the wok. Heat 1 tbsp oil in the same wok and fry till eggs until it is cooked.

Then add the bean sprouts and mix the mee hoon and eggs well together.

Fry till all the ingredients come well together.
Best served when it's hot :).
Onion/Vegetable Fritters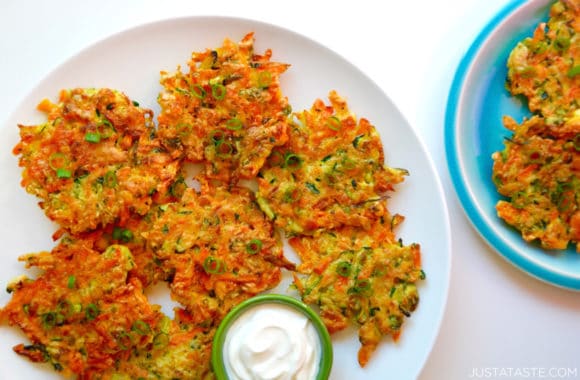 Ingredients- 
1 ½ cups flour

2 tbsp cornflour

1 ½ – 1 ¾ cups water (depend on how thick you want the batter)

½ tsp salt

¼ tsp pepper

½ tsp baking powder

¼ tsp turmeric powder

1 red chili – cut small

1 small onion – cut into small cubes

1 small bunch Chinese chives – cut small

(You may also revamp the recipe to vegetable fritters by adding in any vege of your choice like enoki mushrooms, carrots or white reddish)
Prep Method-
Mix all the flours, salt, pepper, baking powder, and turmeric powder in a bowl.
Mix well using your hand or spoon and slowly add in water to make a fairly thick batter.
Leave the batter aside to rest for 15 minutes.
Add in the rest of the ingredients and stir well.
Heat up some oil in a non-stick pan and drop the batter by a spoonful into the oil.
Shallow fry them on both sides until golden brown.
Remove and drain the oil on paper towels.
Serve warm with chili sauce.
For a healthier option you could also opt for the menus below:
Roast Chicken Tortilla Wrap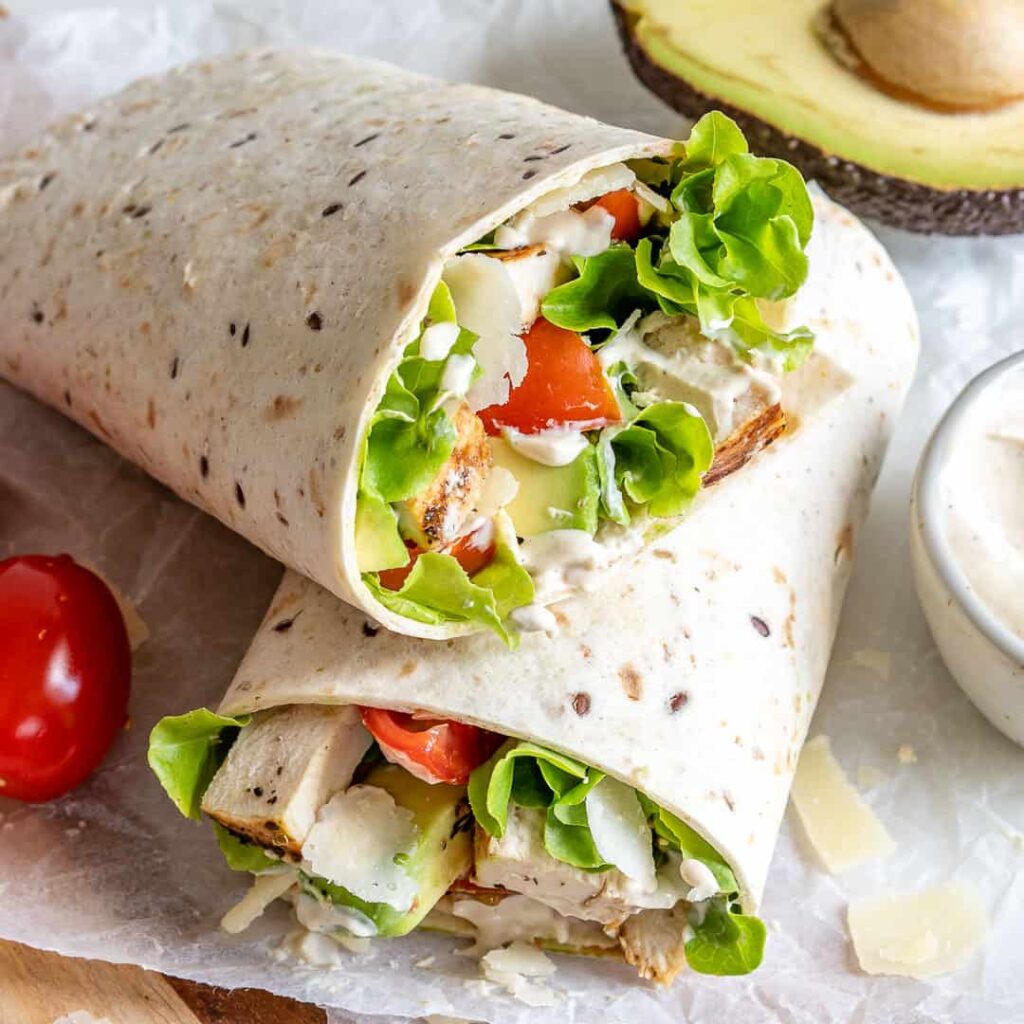 Ingredients- 
4 pieces tortillas

4 pieces cheddar cheese

1/2 red capsicum (sliced)

1/2 green capsicum (sliced)

1/2 onion (sliced)

4 green olives (pitted, sliced)

100 g roasted chicken meat (shredded)

Finely chopped lettuce 
Dressing- Honey mustard
1 tbsp mustard

1 tbsp honey

1 tbsp apple cider vinegar

60 ml extra virgin olive oil

sea salt to taste

black pepper to taste
Prep Method-
Place all the ingredients on the wrap, drizzle the sauce over based on your own preference

Fold it tight & serve
Tuna Croissant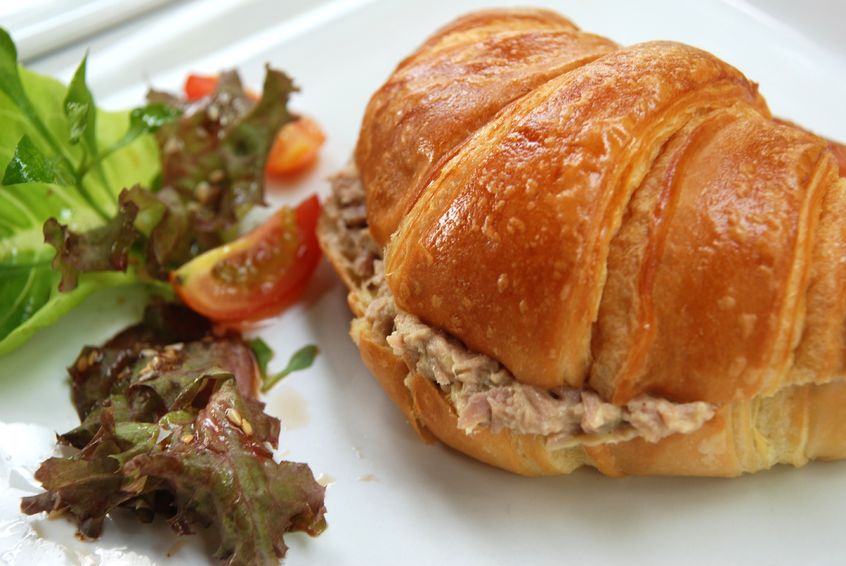 Ingredients- 
2 Croissant
Canned Tuna (Any of your favourite brand)
4 slices of Cucumber, if you opt for zucchini, then you will need 8 slices of zucchini
1 tablespoon of mayonnaise
1 tablespoon of butter
Prep Method-
Slice the croissants in the middle
Toast it in the oven for 2 minutes
Start the filling, by spreading butter and mayonnaise according to your own preference
Place the cucumber or zucchini (for better crunch) into the croissant
For the final touch, spread a generous amount of tuna.
Serve when croissant is still warm.
Have a safe Ramadhan and make sure you have got the calories counting. Don't binge on food and remember to always keep yourself hydrated especially after fasting. Those that take a stroll at the much-awaited bazaar, be sure to adhere to all the SOPs imposed whilst practicing social distancing! #kitajagakita