Lighting up the auspicious Ramadan month with an exuberance of mouth-watering dishes; Knowhere Bangsar welcomes yall to an array of delish buka puasa delights!
Knowhere Bangsar, a local coeval fusion restaurant, is delighted to introduce "Berbuka Di Kota," two takeaway sets of indigenous must-try Malay cuisine: Pantai Timur and Pantai Barat.
It's that time of year again, as families and friends gather to rejoice and celebrate the Ramadhan season embracing togetherness and forgiveness over authentic home flavours!
Thus, catching up on good food is always a great way to feel closer to one another whilst reconciling our relationships reminiscing the tough period of not being able to balik kampung this pandemic! 
 Knowhere Bangsar has sought to take your favorite kampung flavors right to your door by paying tribute to classic dishes made with key ingredients in Malay cooking while complying with halal dietary laws and elevating them with their own touch.
That being said, the pandemic has definitely hurled the typical way we celebrate this season into shambles, however, we Malaysians have never failed to dim our festive lights at all cost.
Break your fast and feast on specially curated meals from the different states, with particular attention to the rich heritage, preparation types, and, most importantly, the heart work that goes into each dish as you travel down Pantai Timur or Pantai Barat reminiscing through both places.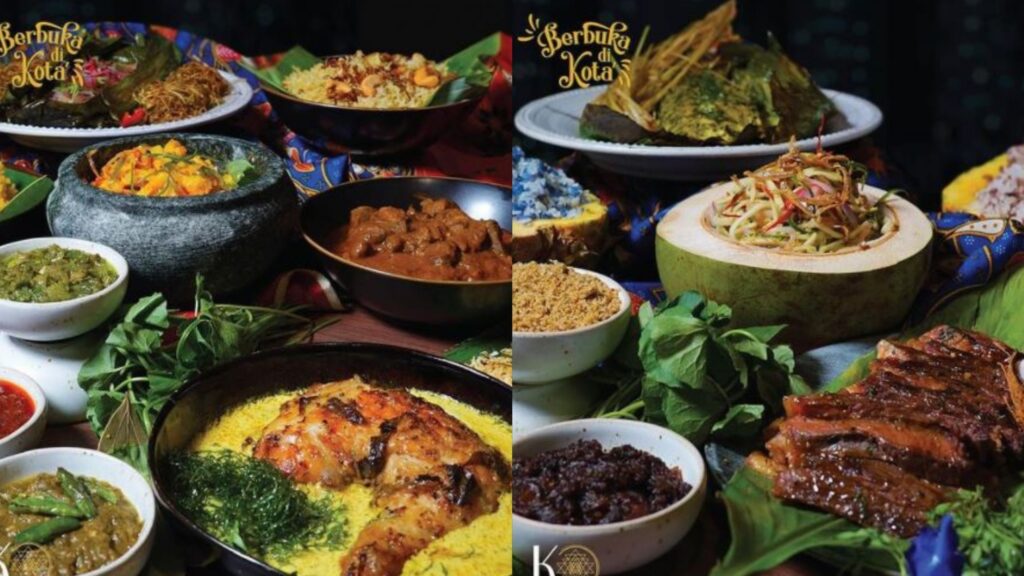 Knowhere Bangsar's Ramadhan berbuka menu shall be available for takeaway and delivery only from April 13th to May 12th, 2021. The closing date for placing an order is May 7, 2021.
Delivery is available up to places like Putrajaya, Shah Alam, and Rawang, however, there are delivery fees. Reservations can be made by texting +60102202358 to +60102202358.
Kuala Lumpur is constantly blooming with culinary masterpieces around every street. This Ramadhan season, behold the vast array of buffet options available at many hotels and restaurants in your region.
After all, what could be more appealing than to buka puasa with appetizing Malaysian cuisine together with your loved ones at such excellent deals, starting April 2021! 
Salam Ramadhan Kareem To All Our Muslim Friends :)!