With Eid al-Fitr approaching, Muslims across the country are ecstatic to be able to return to their hometowns and enjoy the celebrations with family and friends after such a long period away due to the pandemic. This Hari Raya is certainly the perfect opportunity to catch up with loved ones and strengthen bonds.
It's only fitting that we're dressed to the nines during Hari Raya, donning our best festive outfits, making the celebration all the more thrilling and joyful. As one might anticipate, adorning yourself with magnificent jewellery is an essential for this year's Eid al-Fitr, to bring out the sparkle and shine to dazzle your relatives.
To add to the excitement, Pandora Malaysia is thrilled to offer a variety of Raya-inspired jewellery for this wonderful occasion!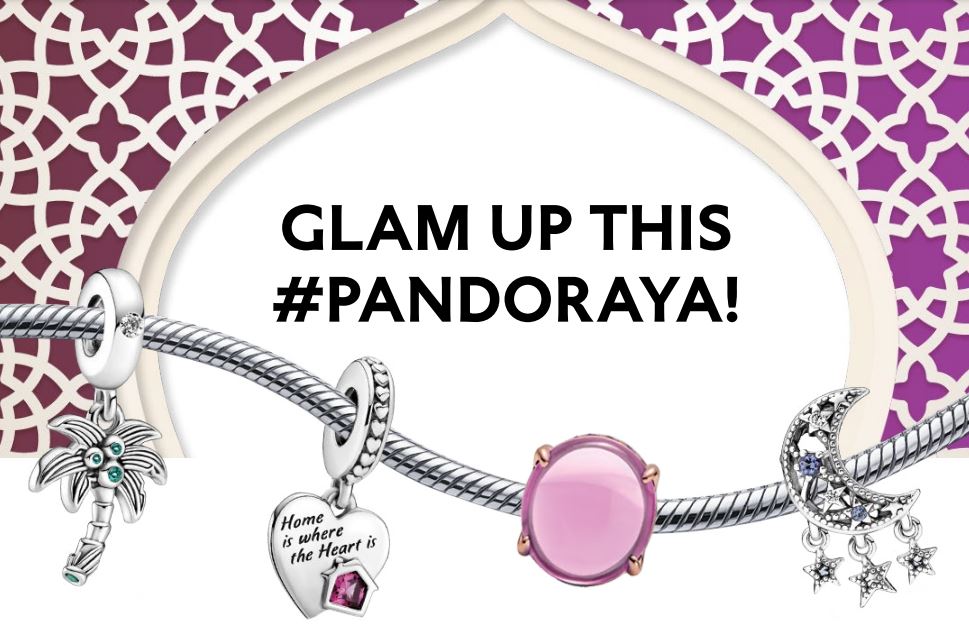 To create your PandoRAYA look, mix and match your favourite Pandora charms and jewellery for a unique style!
Pandora's jewellery line always works with any style you choose for the festive season. Wear a silver bracelet and cabochon charms during the day for a minimalistic appearance, or go all glam at night with double hoop earrings and shimmering heavenly charms.
To boost your Hari Raya style, pair these adaptable and expressive hand-crafted Pandora pieces with your favourite traditional garments or the most stunning modern baju kurung.
Let's take a closer look at some of the jewellery featured in the PandoRAYA collection.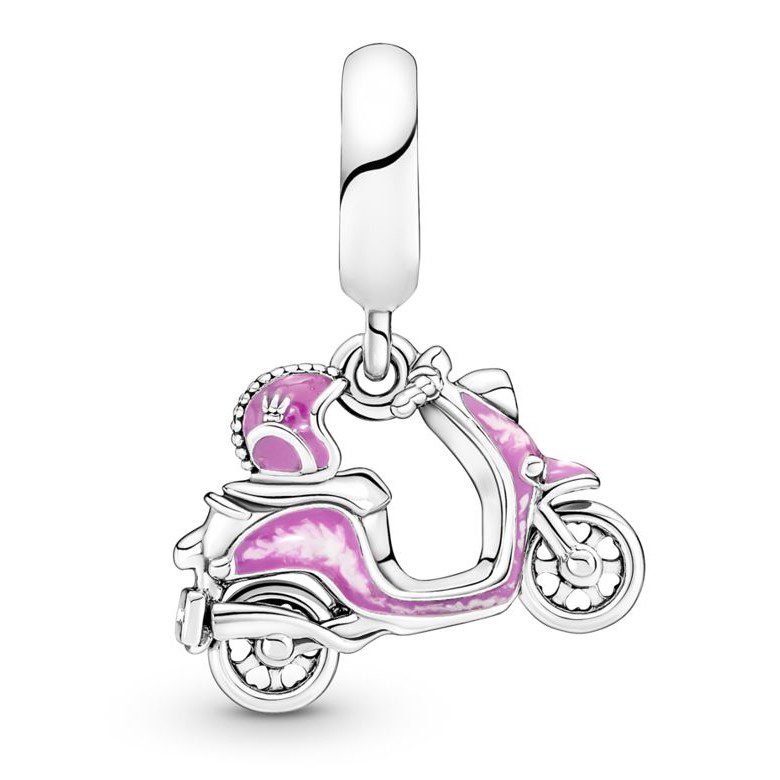 Pink Scooter Dangle Charm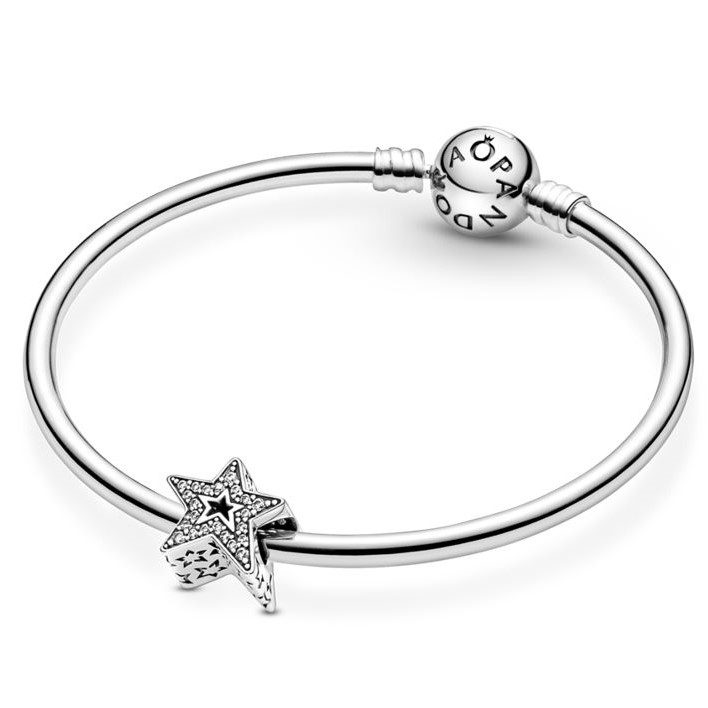 Sparkling Asymmetric Star Charm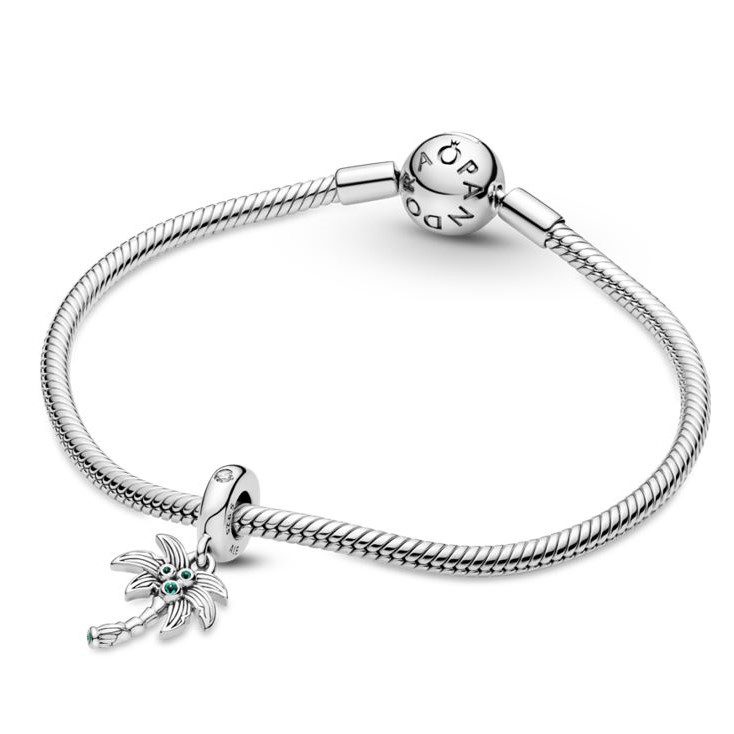 Palm Tree & Coconuts Dangle Charm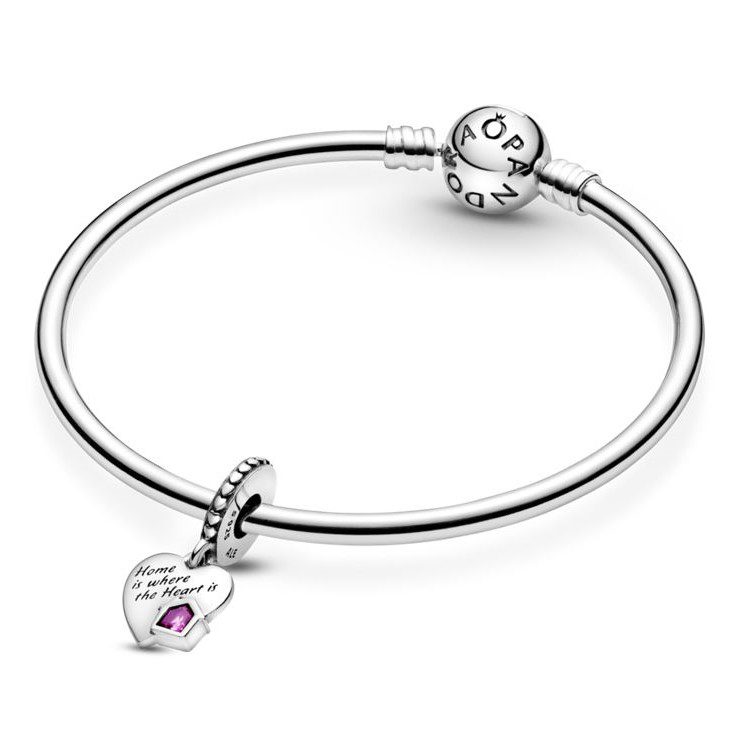 Love My Home Heart Dangle Charm
The fun doesn't stop there, as Pandora is going all out for this year's Hari Raya with a special deal!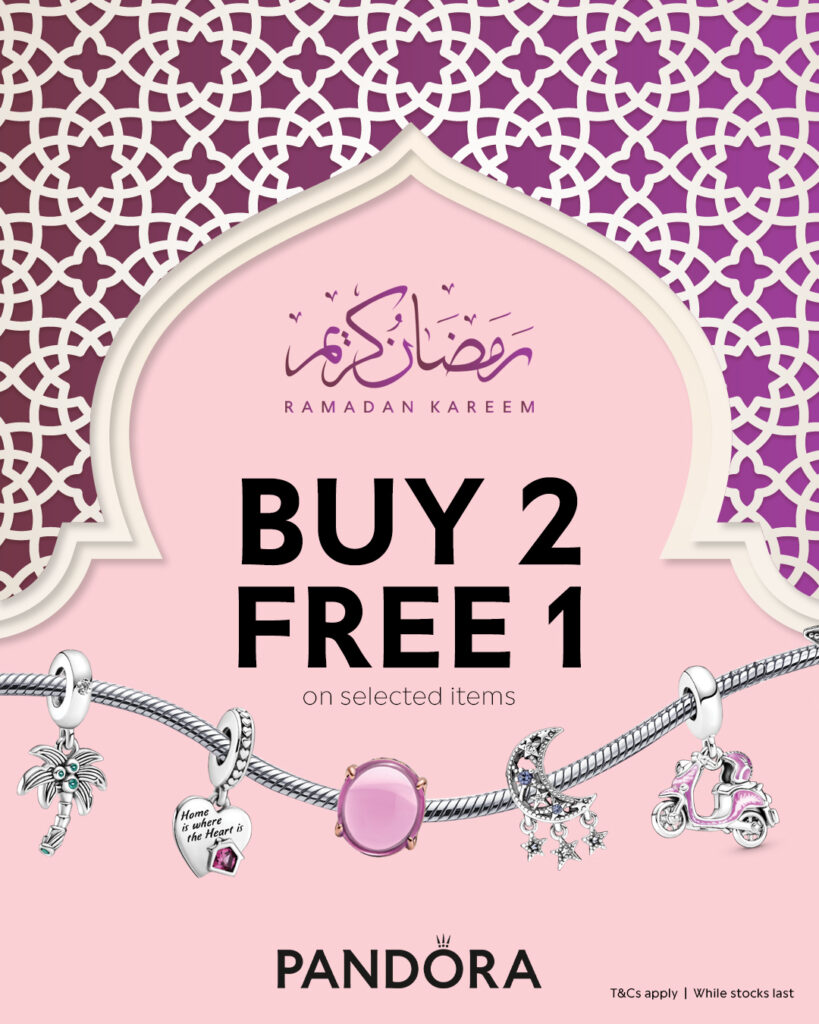 Until the 24th of April, experience Pandora's Raya Special, which includes a 'Buy 2 Get 1 Free' deal on certain pieces while stocks last. With a minimum purchase of RM300, you will also receive an RM50 cash coupon. It's a gift that keeps on giving, and Pandora knows precisely how to do it!
Please note that this offer is only valid in Pandora's in-store shops.
Decorate yourself with Pandora's most elegant items and create #unforgettablemoments throughout this PandoRAYA!
More on Hari Raya? Read these: 
Eid-ticing! Swarovski Unveils Raya Jewels, Names Siti Nurhaliza As Face Of Eid Campaign
Chains Of Command: HABIB Launches 'Rantaian Kasih' Hari Raya Collection!