We've got BIG NEWS! Calvin Klein is dropping a new product, and things are about to get REAL!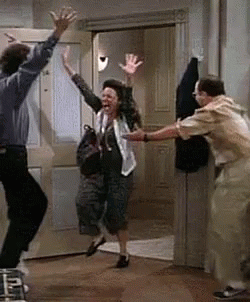 I am one, I am many.
I love everyone of me.
#ckeveryone
Calvin Klein has always been a leader in creating iconic, gender-neutral scents, such as CK One, CK Be, and CK All. With the advent of CK Everyone, the fragrance line has gone a step further by being vegan and environmentally friendly.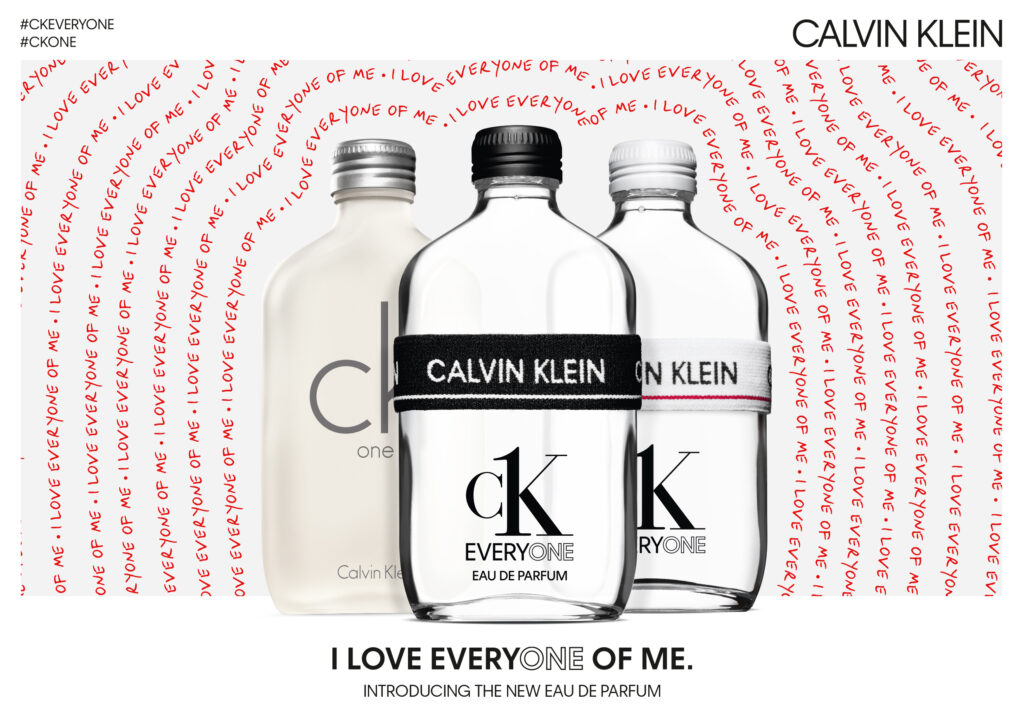 With the launch of CK Everyone Eau de Parfum, the ageless spirit of the classic CK One fragrance continues. Calvin Klein marks the beginning of a new chapter in the CK Everyone portfolio with this launch, which reinforces the bold and energetic character of the CK Everyone Eau de Toilette campaign, with a newly interpreted and heightened eau de parfum.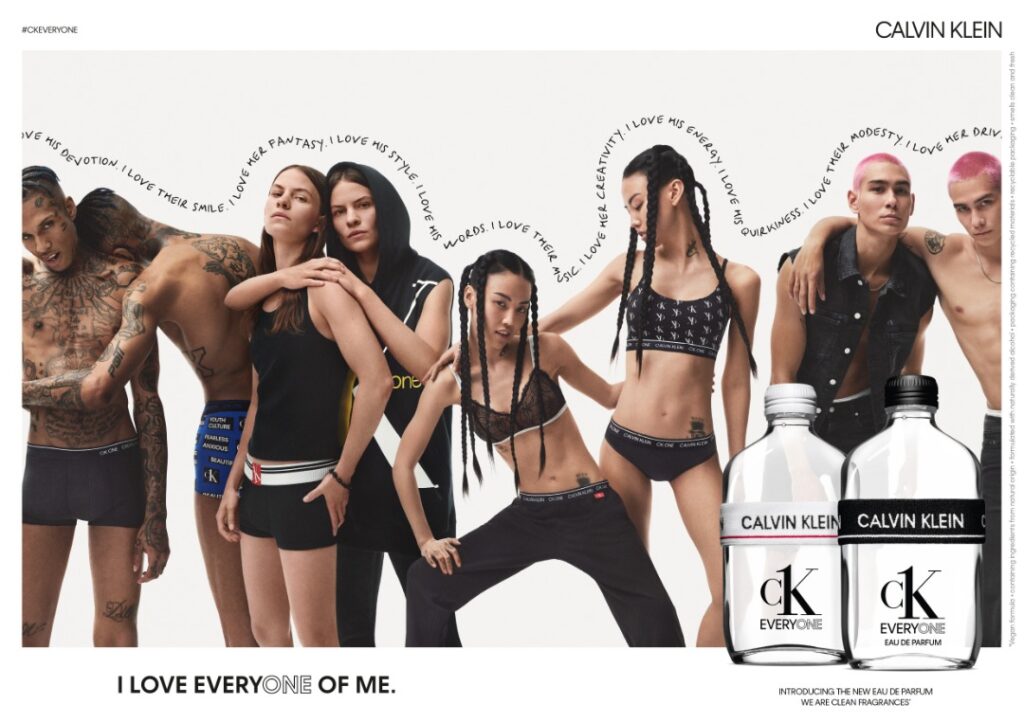 The updated CK Everyone Eau de Parfum image conveys authenticity and boundless self-expression, inspired by today's youth who want to express their true selves and are not bound by limitations. The vision is brought to life by actor and skater Evan Mock, artist Elliot Sumner, visual artist MLMA, and rapper Priddy, as captured by photographer Glen Luchford. In a vivid polymorphic visual, the diverse cast celebrates the plurality of one, empowering an individual tribe of self and redefining boundaries, disregarding all constraints and limitations.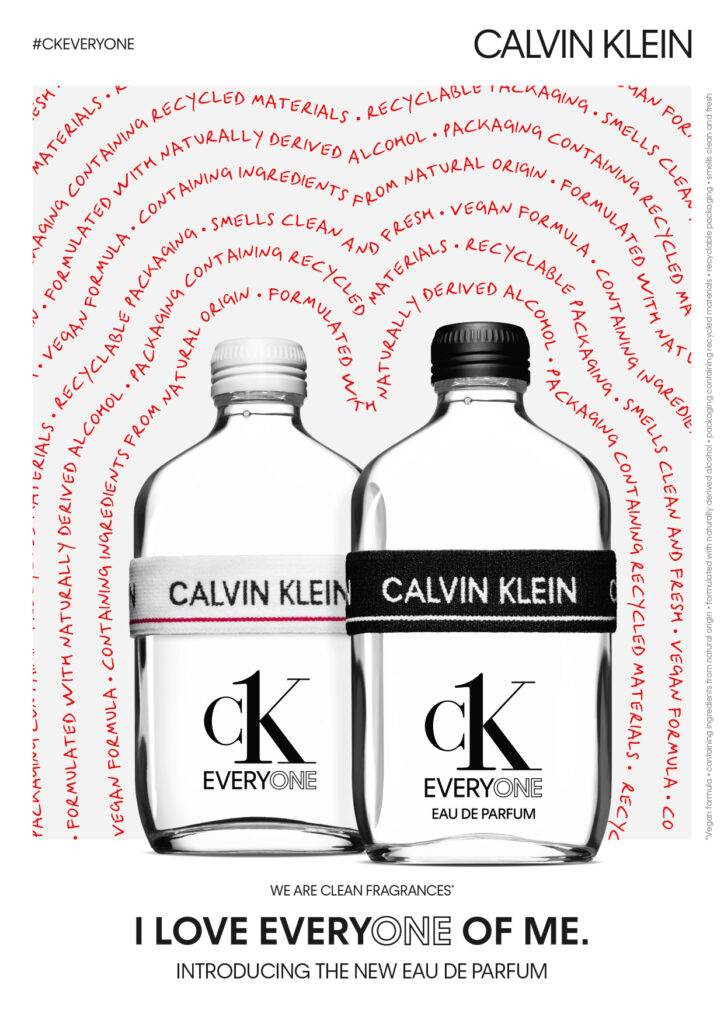 Calvin Klein's legendary underwear collection is honoured in the CK Everyone Eau de Parfum bottle. The black and white ribbon that wraps around the glass reflects the perfume's intensity and represents a powerful relationship to the fashion house. The package, which features a matte black cap and a prominent emblem, reinforces the intense codes of CK Everyone Eau de Parfum. Both the transparent glass flacon and the outer packaging are made of recycled materials; the transparent glass comprises 10% post-consumer recycled materials, while the folding carton contains 30% post-consumer recycled materials. Both materials are recyclable.
The house enlisted Alberto Morillas, master perfumer and creator of the legendary CK One and CK Everyone of CK Everyone Eau de Toilette fragrances, as well as Principal Perfumer Franck Voelkl and Senior Perfumer Gabriela Chelariu, to capture the franchise's olfactory hallmarks. The three perfumers collaborated to create the gender-neutral CK Everyone Eau de Parfum, a citrus woody fragrance that expands on the CK Everyone EDT pillar's existing characteristics.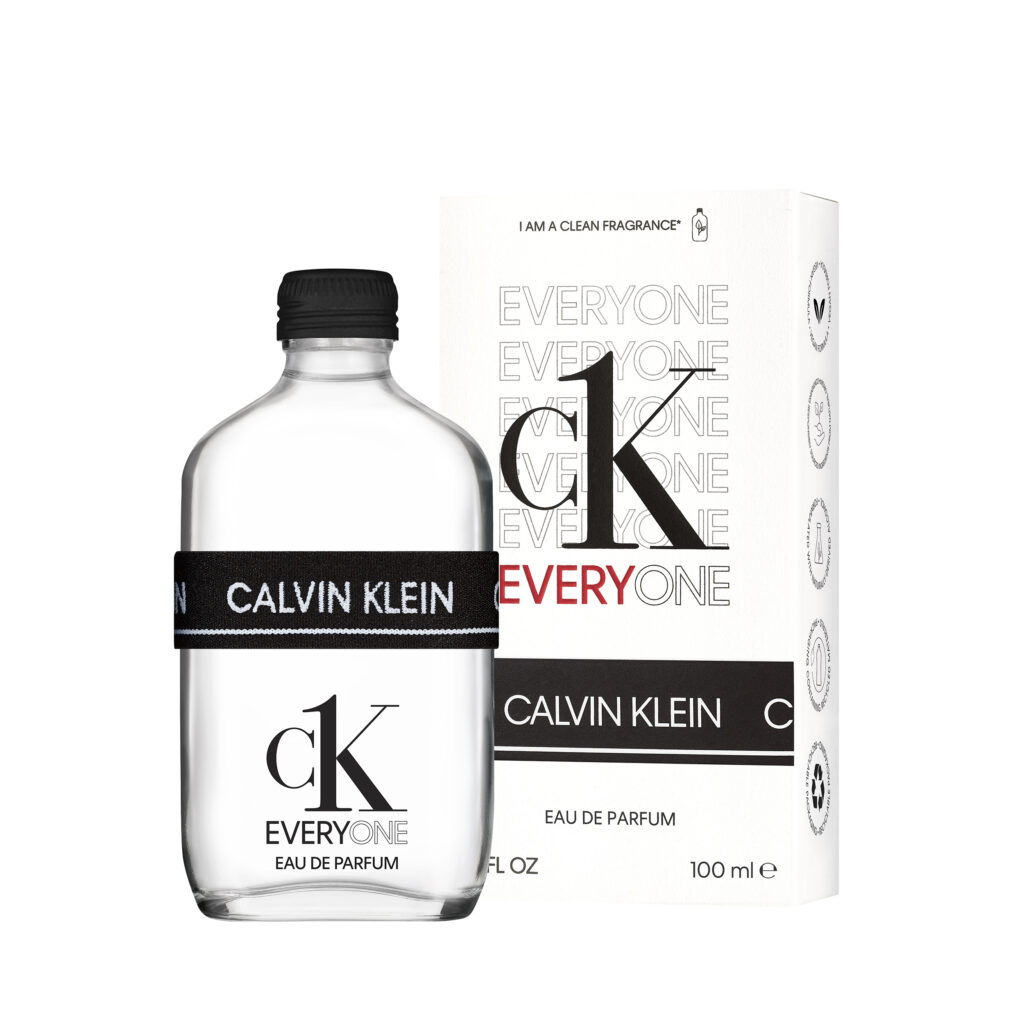 Get summer-ready
Bathe in this citrusy aroma made with oranges, black tea, and vetiver, reminiscent of a summer picnic in the park or a refreshing day at the beach, which is perfect for the local tropical environment. An organic orange note from Mexico introduces the fragrance with a luscious freshness. The heart of the blend is responsibly sourced from Sri Lankan Black Tea, which adds a robust intensity. This important component carries on the CK One family's tea note history, paying homage to the green tea in CK One and the blue tea in CK Everyone EDT. Vetiver from Haiti, responsibly obtained, radiates a sensuous woodiness at the base. The ultimate effect is a beautifully integrated image that combines dynamic brilliance with deep richness.
Clean scent, clear conscience
With CK Everyone Eau de Parfum, the CK Everyone pillar continues its commitment to environmental consciousness. The vegan formula is made up of 77 percent natural components and is made with alcohol obtained from plants. Cradle to Cradle Certified at the Gold level, CK Everyone Eau de Parfum reinforces its position as a clean fragrance that contributes to positive societal, ethical, and environmental development.
CK Everyone is available at major department stores and online on Lazada and Zalora.

CK Everyone Eau de Parfum 100ml – RM273
CK Everyone Eau de Parfum 200ml – RM377
More on perfume? Read this:
Future Perfect (In)tense: Marc Jacobs Unveils New 'Perfect Intense' Perfume!