Who doesn't like mayonnaise? It's the ultimate burger, sandwich and quick salad spread. Traditional mayonnaise isn't vegan and is usually made with lots of oil – and for vegans, it's always a hassle to get their mayonnaise cravings satisfied, especially with the unhealthy content of store-bought mayo.
So how do we make the creamiest oil-free vegan mayo at home? It is actually much simpler than you think, folks. Thankfully, we've got a couple of tricks up our sleeves to help you make the creamiest mayo possible without the use of unhealthy oils.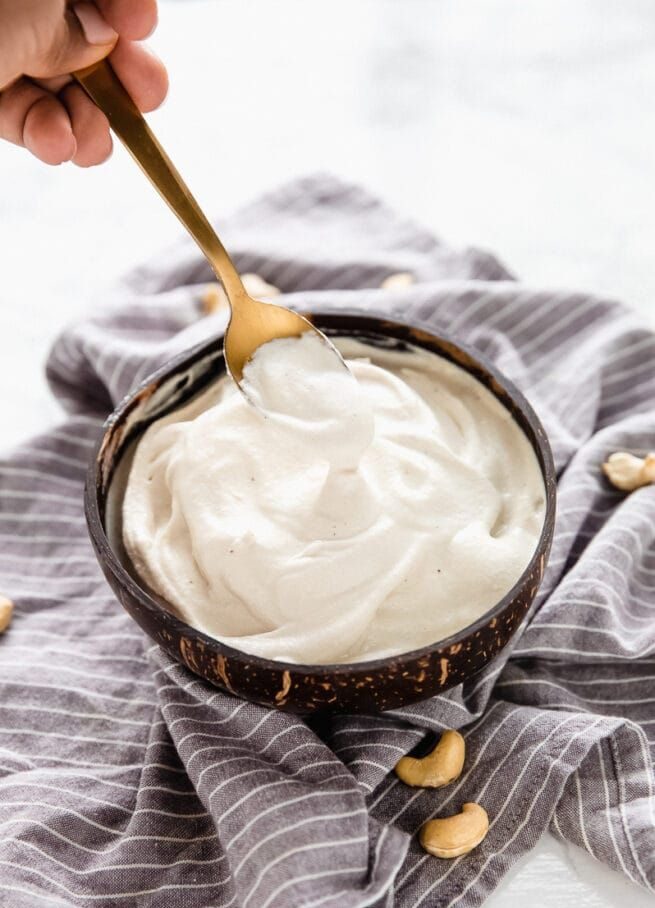 This recipe calls for 9 ingredients. Most of these are pantry basics, but there are a handful you might want to double-check if you have them!
Ingredients:
1 tsp Garlic powder
1/2 tsp Onion powder
1 cup Cashews, raw
Wet Ingredients-
1 tbsp Lemon juice, fresh
1 tsp Mustard (mild or dijon), prepared
1 tsp white balsamic vinegar
1/4 tsp Sea salt
1 tbsp Apple cider vinegar
1/4 cup Water
Prep Method:
Soak the cashews by adding them to a bowl, then cover them with boiling water (about 2-3 cups). Allow the cashews to soak for 20-30 minutes.

Once the cashews are soaked, drain and rinse them. Then add them to a blender along with lemon juice, apple cider vinegar, mustard, garlic powder, onion powder, and white balsamic vinegar.

Secure the top of the blender, then start blending to allow the cashews to break down. Add water, 2 tablespoons at a time. Blend after each addition.

Be sure to scrape the sides of the blender and keep adding water until you have a consistency you like.

As you get closer to the consistency you want, be sure to taste and adjust the balsamic vinegar and add salt if desired.

Store the mayo in a jar or sealed container for a week.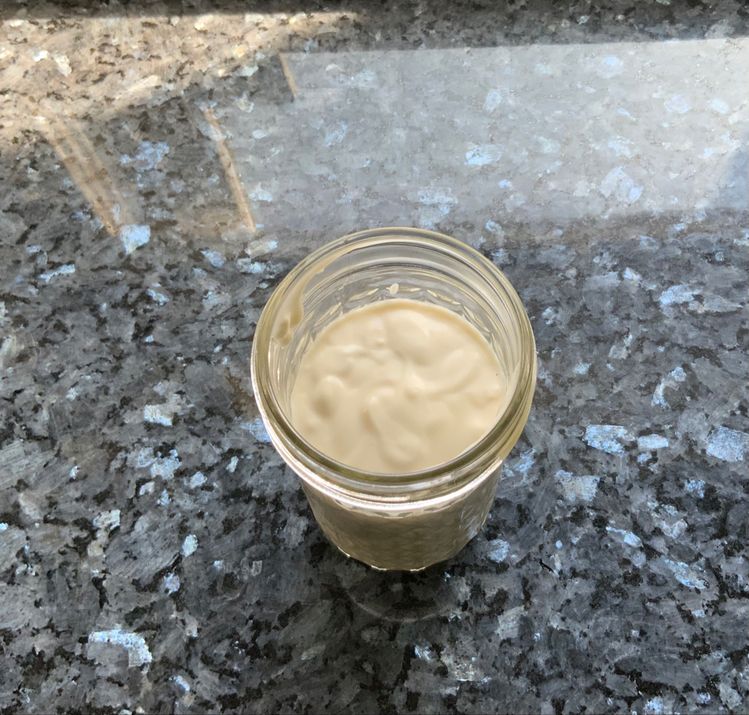 The creaminess is dependent on the cashews you use, how you prepare them, and your blender. We advise using a blender rather than a food processor. This helps create a smooth blend. Be sure to use raw cashews – roasted or salted cashews are not advisable as the flavor will be unpleasant.
Scroll through for more vegan recipes:
This Vegan Parmesan Cheese Taste So Delicious You'll Forget The Real Deal