The year is coming to an end, which means that sales are the order of the day, with online shops and stores proudly displaying their discounts left and right. The yearning to buy during the upcoming 12.12 sale is bubbling within each of us, and it's a must that we satisfy those urges.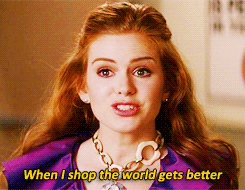 So, if you are looking to score big on makeup and skincare products, look no further ladies, gents and non-binaries, cause we gotchu. Here are different brands of makeup and skincare that are on sale right now! And if you're on a budget, this will be music to your ears – you can get them for under RM60!
Makeup
Simplysiti
You might not know this, but Simplysiti was founded by none other than Malaysian's greatest singer ever, Siti Nurhaliza! She and her team was super generous in putting her Simplysiti Songket Collection on sale. You know the lady is the G.O.A.T (Greatest Of All Time), so it wouldn't surprise us that the quality of her makeup would be top notch. For only RM50.32, you can complete your eye look with Simplysiti's Songket Trio Face Palette and finish it up with Songket Matte Lipstick for only RM27.97.
Purchase your Simplysiti Songket Collection Here 
Silkygirl
Another Malaysian cosmetic brand that you should totally shower with your love. Silkygirl caters to all, regardless of age and skin tone. Currently, Silkygirl's products, including makeup, perfumes and men's colognes, are on sale for up to 70% off, with a minimum spend of RM30! Totally a steal, people – and that should be your cue to hop on to Shopee to get your Silkygirl products now.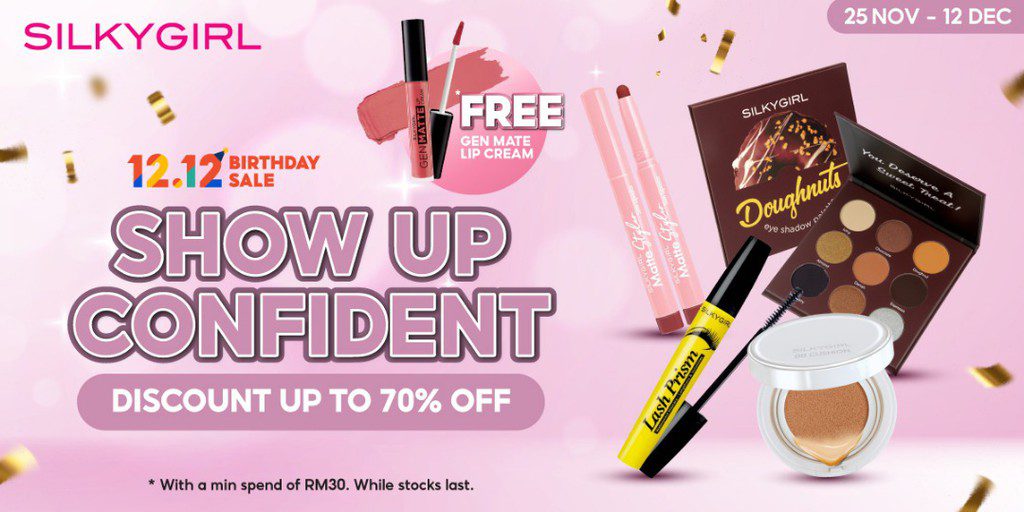 Purchase your Silkygirl products Here.
Focallure
You might have heard this brand being whispered about within the Malaysian beauty community over the past few months. Your curiosity is itching for satisfaction, but you're hesitant to buy anything from the brand because you're afraid it might not be to your liking. Luckily for you, Focallure is having a massive sale at their Shopee site for Shopee's 12.12 birthday sale! The categories are endless in Focallure's shopping section – from Buy 2 For Only RM12 to Buy 2 Get 20% off + Gift. All the more reason to expand your makeup collection by purchasing cosmetics from Focallure!
Purchase your Focallure products Here 
Skincare 
Cetaphil
Cetaphil can be quite the splurge when you want to invest in a skincare product. However, since we're getting closer to 12.12, it's high time that we show more love to our precious skin. Cetaphil is currently on sale on Watson's website – items include the Daily Exfoliating Cleanser (178ml) for only RM22.35 and the Moisturizing Cream For Face & Body (100g) for only RM54.80. 
Purchase your Cetaphil product at Watson's
Simple
If you're looking for a simple (har-di-har) skincare routine, then Simple is just for you! Advocating for a cleaner and easier skincare application, Simple should be your go-to skincare line. Simple is also sold on the Watson website and is currently having its 12.12 sale on some of its best products. Simple's two facial wash lines are on sale – Water Boost Micellar Facial Wash Gel Wash (150ml) sold at RM16.37; and Kind to Skin Refreshing Facial Wash Gel (150ml) at RM14.82.
Purchase your Simple products at Watson's
The Face Shop
In love with The Face Shop's products, but you find them too expensive to buy? Well, dance a jig, because they're having a sale! From lipsticks to nail polish, The Face Shop does not disappoint. For their 12.12 sale, The Face Shop is currently having a Buy 1 At 50%, Buy 2 At 70% – and you know it's a great deal. So, hurry up and get yours now before they run out!
Purchase your The Face Shop products on their website Here.