Calling all Malaysian fashionistas! This is your time to strut down the catwalk. Atome, Asia's leading buy-now-pay-later brand, is hosting the World's Longest Virtual Runway in search of Asia's most Authentic Fashion and Beauty Looks. All Malaysian fashion kings and queens – this is your chance to bring your fashion fantasy to the next level! This is a personal invitation to everybody, including Gen Zers and Millennials, to submit their best creative fashion and beauty expressions via social media platforms, Instagram and TikTok!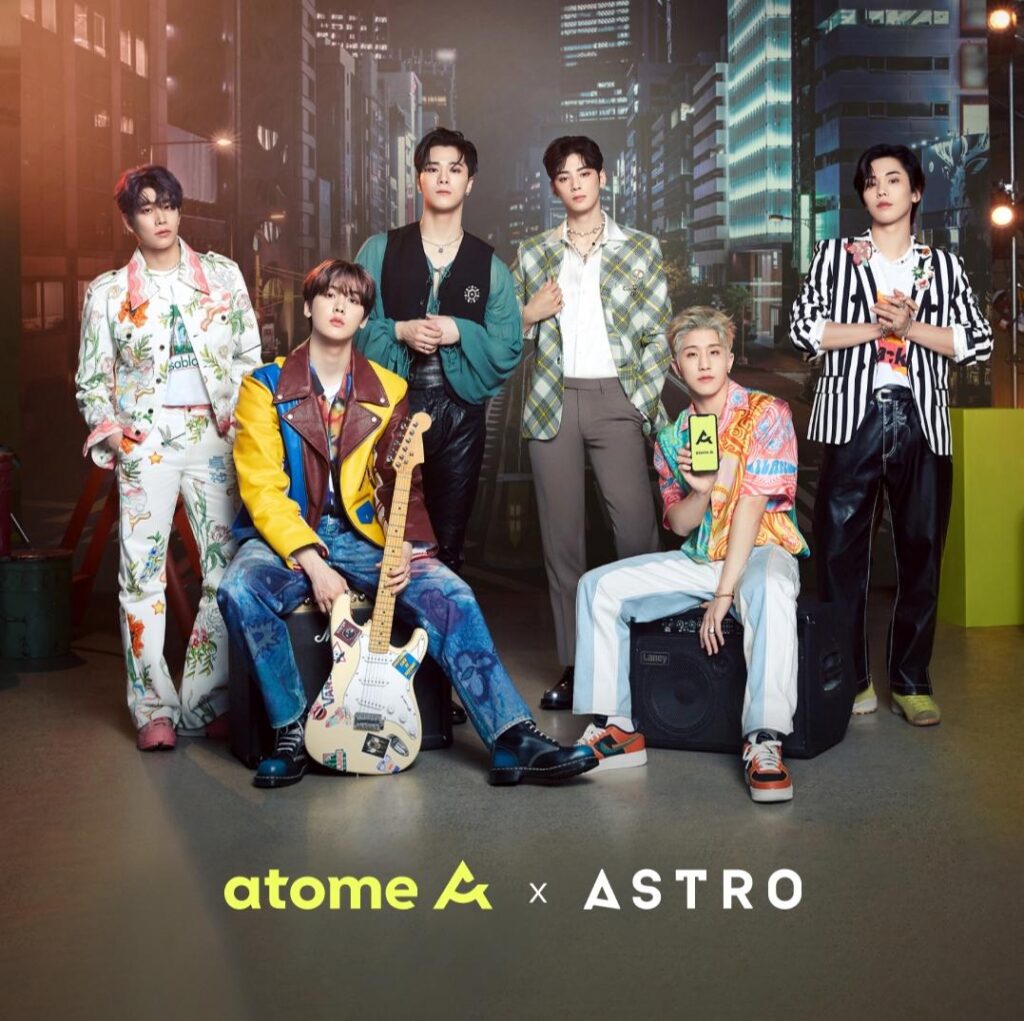 The campaign, entitled "Own Your Expression", intends to discover how Asia's youngest generation creates and styles their looks in a way that challenges conventional fashion and beauty norms. Widely spread over 7 different countries across Asia, this user-generated-content (UGC) social challenge, that kicked off on June 4, managed by K-pop's Superband and the global ambassador of Atome, ASTRO, will run for two weeks.
Would you like to join? Of course you do (heard you've been waiting for this your whole life!) So here's how to take part: all you have to do is film yourself doing a short catwalk in your very own original makeup look and outfit using Atome's "Own Your Expression" filter and upload that short video to you Instagram or TikTok account. Own your expression and make an impression.
Atome truly believes and supports the idea that EVERYONE should have access to their aspirations and be inspired by fashion, beauty and creativity. This innovative campaign encourages everyday people like you and me to showcase a personalised look that defines us and who we are, rather than following or being tied to convention telling us to how to dress. What a brilliant way to instill self-love and passion for fashion!
You guys out there with amazing fashion sense, and who know a thing or two about makeup – what are you waiting for? Get on your catwalk and enjoy your fashion journey!
This month-long campaign will also be supported by out of-home ads and an interactive series of online, social and on-ground activities that will engage and encourage all consumers in Asia to create their unique style in hopes of expressing themselves through fashion and beauty. I know there are fashion addicts and makeup gurus reading this right now, so start working, honey. This may be your long-awaited opportunity to pursue your fashion dreams that you have held on to for the longest time. And Atome is here to realize your passion.
Up to 30 winners across Asia will be selected based on the levels of creativity and originality of their looks. Over 1 million looks and about 1,200 miles of "runway" are expected to be created. Uhm, 1 million looks? Honey, you better be hella creative with your look – you have 1 million fashion frenemies out there fighting for your place.
At the end of this challenge, a Look-a-Zine, hybrid lookbook-cum-magazine, will be curated to showcase a collage of the most fabulous submissions, with unique and original fashion sense. Gurl, don't you want to be in a magazine? I'm not sure how I feel about my fashion, but if it means I'm featured in a magazine, why not? The collages gathered will then become a publication to showcase how Asians view themselves, as opposed to the traditional lookbooks that are styled by professionals.
Oh! Did I mention that the highlight of this is that one winner from Malaysia will be invited to take part in the runway fashion show that will be live-streamed across Asia on June 25th at Suntec City West Atrium in Singapore? You will be able to have your runway moment in the midst of fashion and beauty brands like Zalora, ALDO and SHEIN. You know they always say "life is a fashion show and the world is your runway", and I guess that's pretty heckin true. Make the world your runway with Atome on this amazing journey.
More on fashion? Read these:
It's High FaSHEIN! SHEIN Launches Modest Fashion Line With Singer Iman Troye!