Following the successful launch of their inaugural "Tomorrow's Vintage" pop-up in August 2021, Coach returns with a second bespoke pop-up store, "Coach's Bagel Shop," in collaboration with Two Men Bagel House, to bring a unique and experiential retail concept inspired by the dynamic spirit of New York City to Singapore!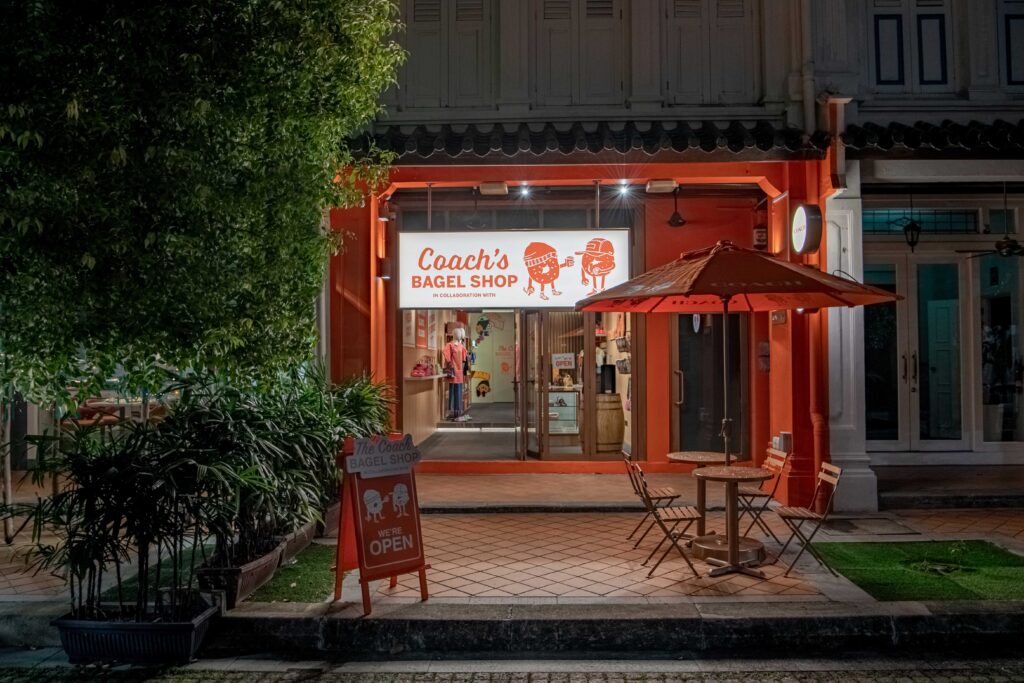 The pop-up, which is modelled after a traditional New York City bagel shop, intends to give the local community a creative flavour of Coach's hometown. Coach's Bagel Shop will be held in a historic shophouse located in a conservation area in Duxton Hill from 9 April to 8 May 2022, as part of Coach's ongoing efforts to showcase a modern take on their past!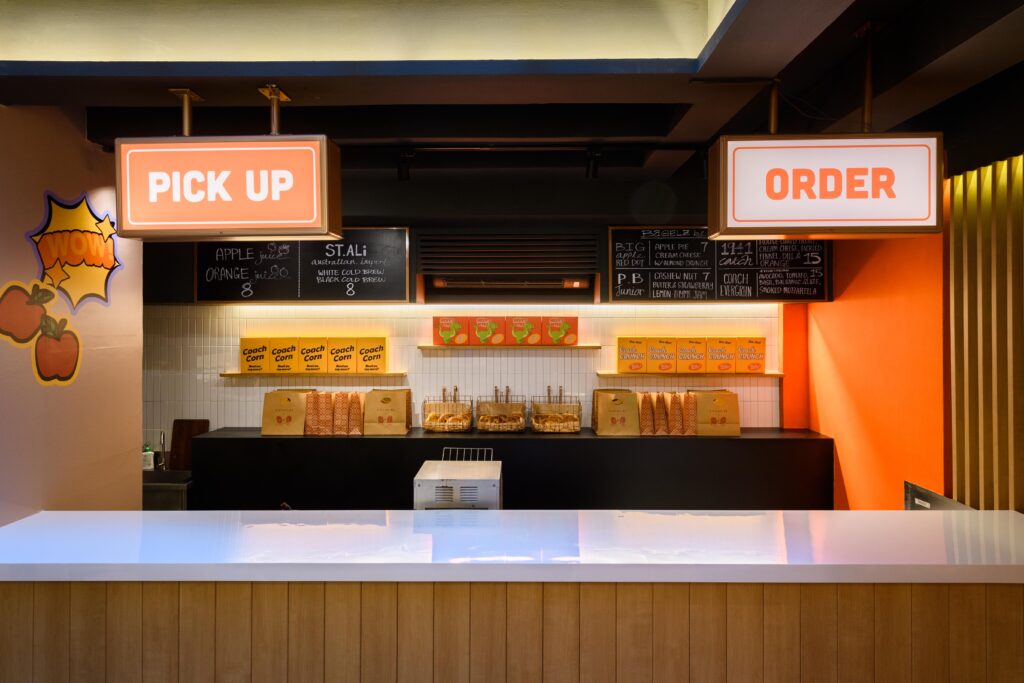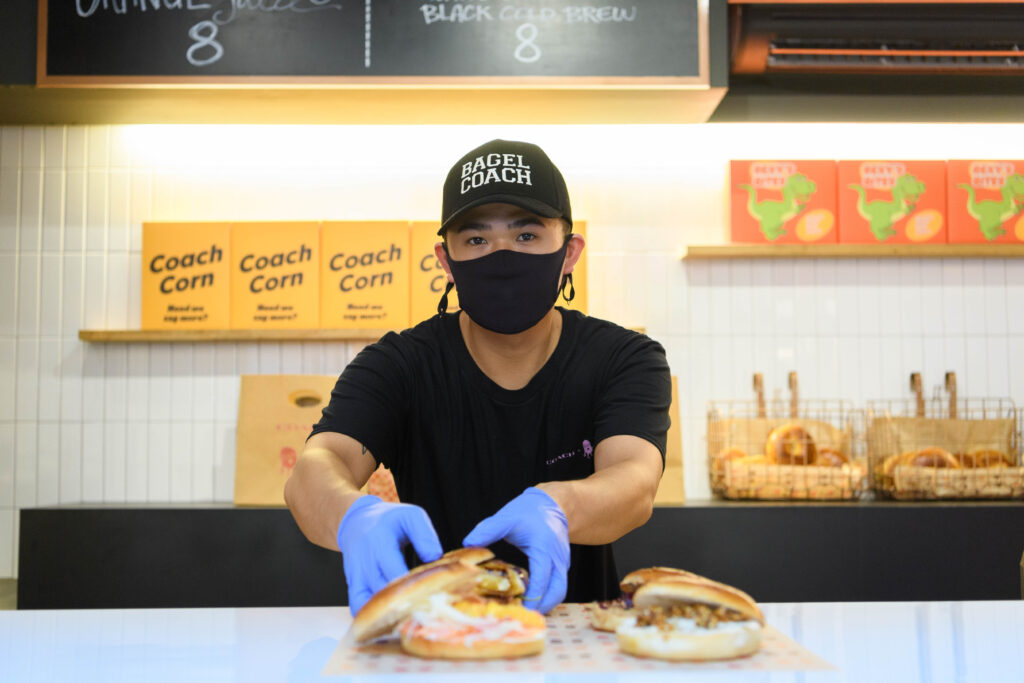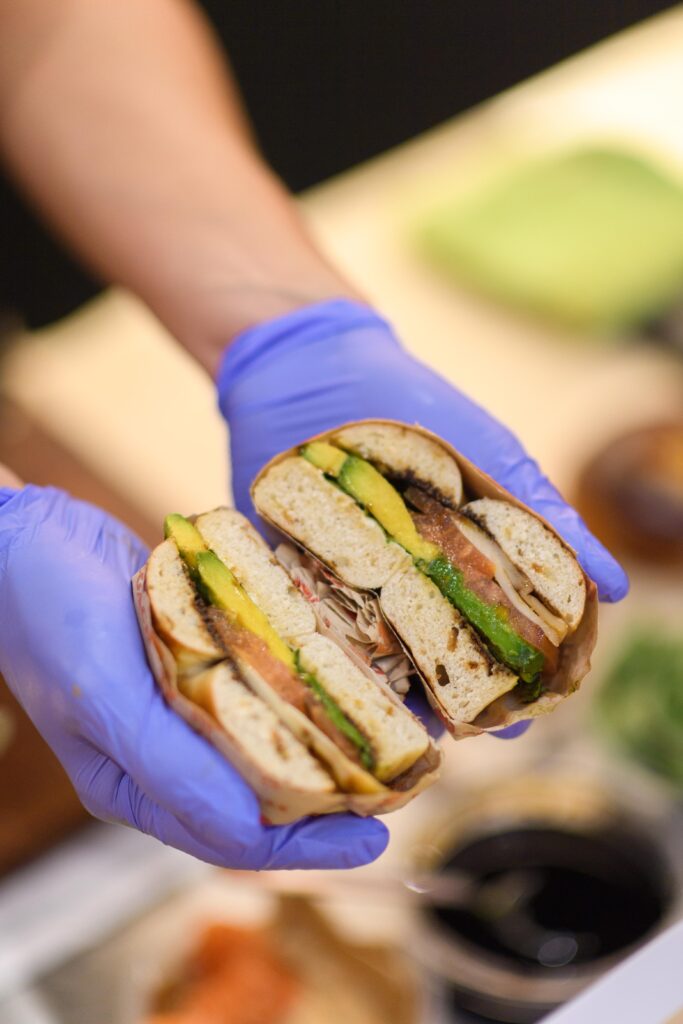 As mentioned previously, Coach's Bagel Shop will be collaborating with popular local bagel joint, Two Men Bagel House, in line with their mission to support local businesses. Big Apple Red Dot (Apple Pie Cream Cheese with Almond Crunch ($7)), P.B. Junior (Cashew Nut Butter Jelly ($7)), 1941 Catch (Citrus House-cured Trout Bagelwich with Plain Cream Cheese and Fennel ($15)), and Coach Evergreen (Tomato, Avocado, Basil, and Cheese ($15)) are among the savoury and sweet options on the limited-edition menu created by Two Men Bagel House.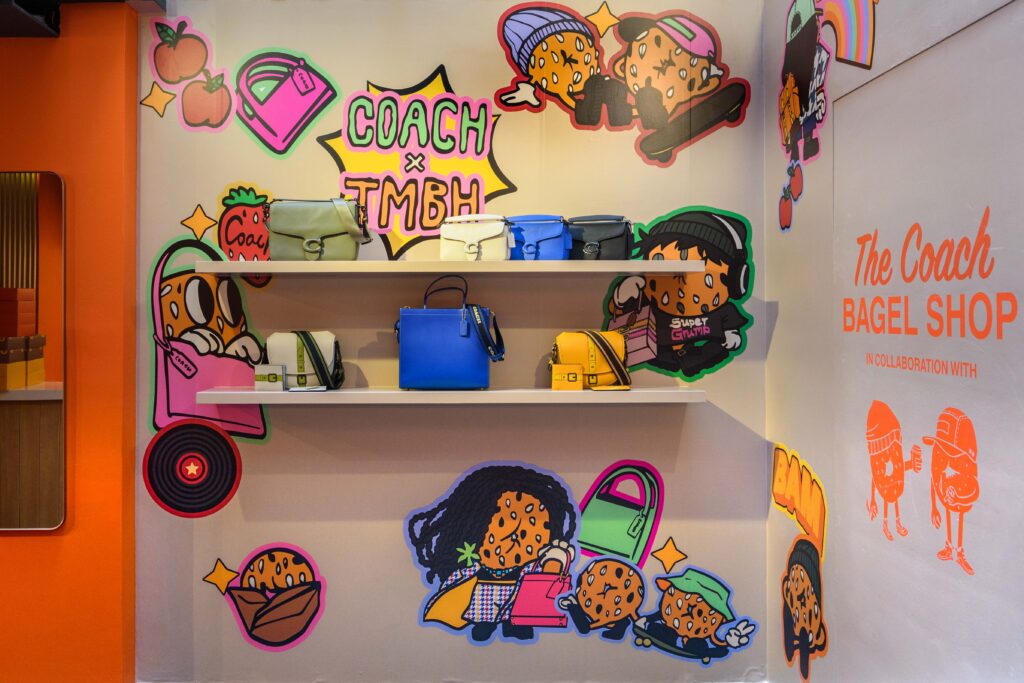 The Spring 2022 collection, which includes the new Cashin Carry Tote, the Soft Tabby, and ready-to-wear with house codes reinterpreted for now, is inspired by Stuart Vevers' vision of American classics subverted through the prism of now. In addition, with in-store purchases, exclusive co-branded products such as water tumblers, enamel pins, and stickers will be offered as gift alternatives. Five bespoke Two Men Bagel House bagel personalities ("bagel-sonas") dressed in Coach's Spring 2022 collection that have been specially created for the pop-up will be available for purchase as part of the merchandise.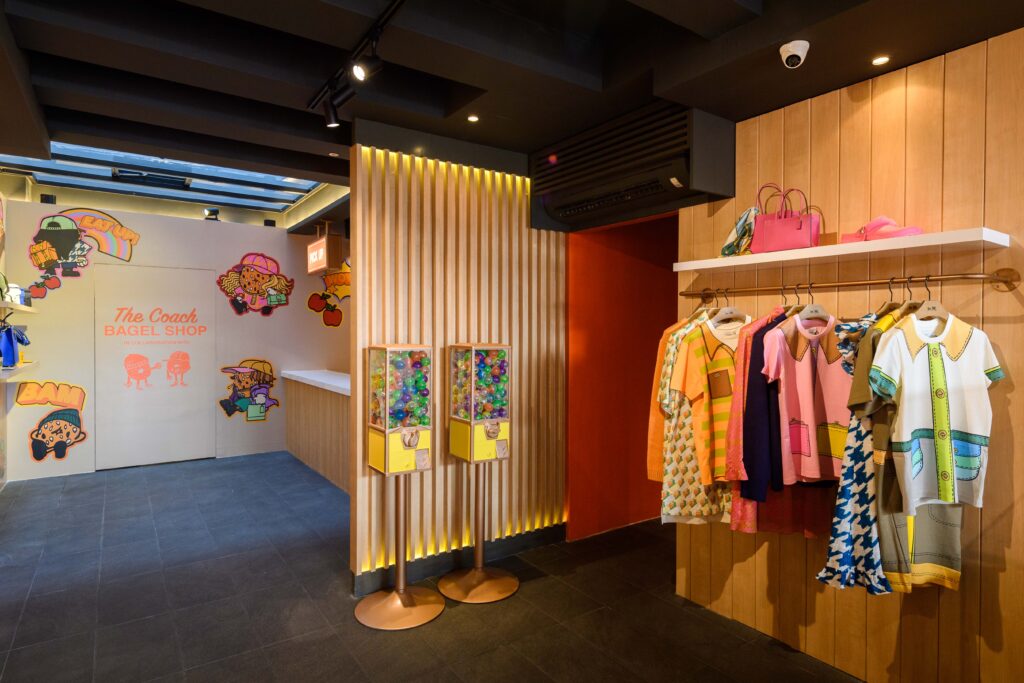 If that sounds good to you, just wait till you hear about the next part! Customers may have their bags personalised with bespoke Coach graffiti themes by local artist Tiffany Lovage, who will be at the pop-up during select hours on Friday and Saturday, free of charge with any leather goods purchase. And for the first time ever, the house will be offering an exclusive digital printing service at $50 per customization with unique designs only at the pop up.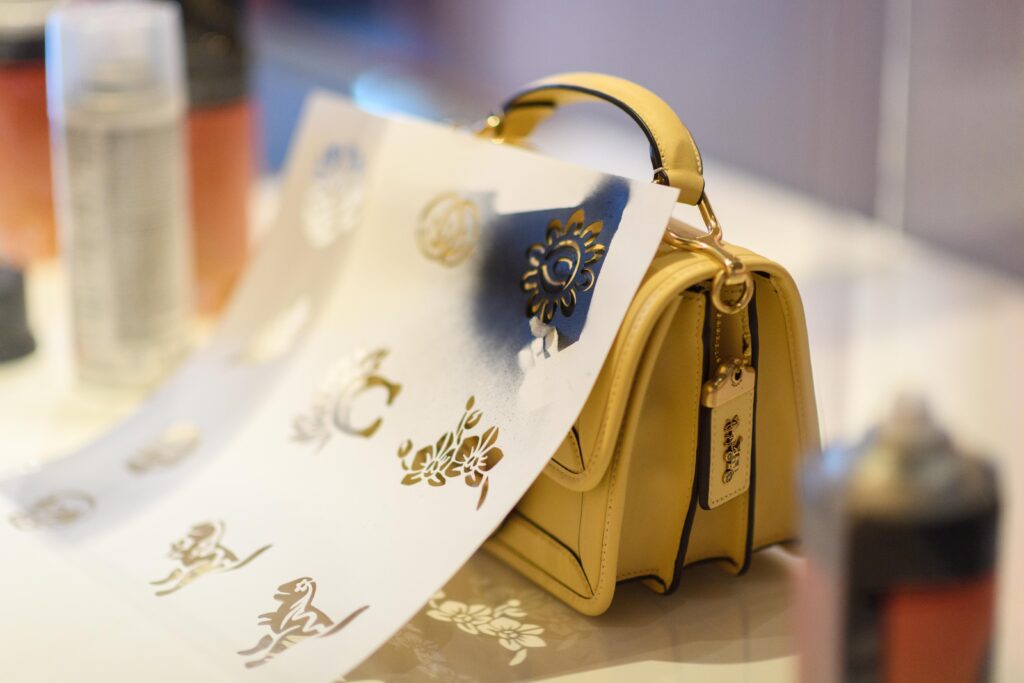 Lastly, the house will launch a "Coach's Bagel Shop" game, in which players can choose their "bagel-sona" and score points by running and jumping to collect as many Coach coins as possible to redeem for a set of exclusive stickers when they visit the pop up and a chance to win a bag as the Top Scorer.
The pop-up is open from 9 April to 8 May at 39 Duxton Hill Singapore 089617, between 12 noon and 9pm (closed on Mondays). Shop the Coach Spring 2022 collection HERE.
More on fashion? Read these:
Let's Get This Panty Started: How To Style Lingerie As Outerwear!
3 Times A Lady: H&M Launches Spring Capsule Collection With Trio Of Celebs!