Tune Hotel KLIA-klia2 encourages visitors to break their fast with the hotel's new Ramadhan set menu, which includes delectable Malaysian favourites and is available at MAKAN, the hotel's restaurant. If the pandemic has taught us anything – it is to value the time we spend with our loved ones.
As Malaysians from all over the world are finally able to return after a two-year absence, what better way to celebrate than with a buffet of delectable iftar feasts?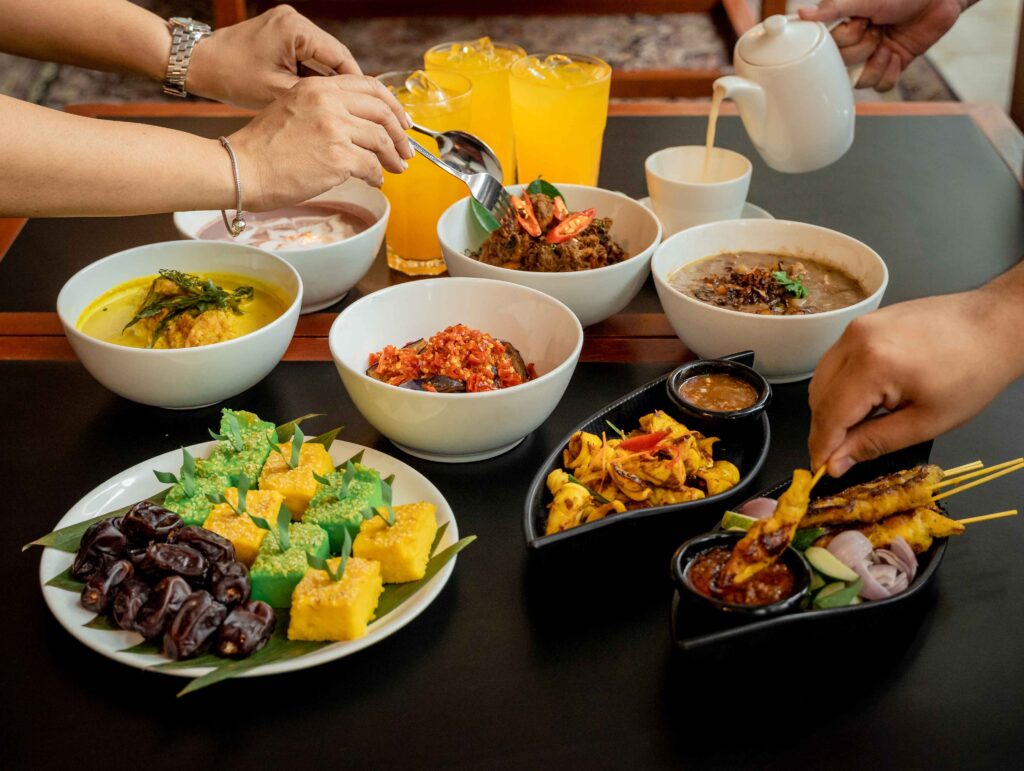 Tune Hotel KLIA-klia2 is delighted to introduce Warisan Kampung, a menu comprised of three sets crafted to reestablish the flavour of classic Malay foods popular throughout Ramadhan. Each package includes classic Malay Kuih, red dates, the soup of the day, plus a dessert and beverage of the customer's choosing.
The Berbuka Set starts things off with a choice of Lamb or Chicken Briyani served with Achar and Dhalca. Desserts like Bubur Pulut Hitam, Pengat Pisang, or Ais Kacang will round off the meal, and to make the experience utterly satisfying wash it all down with Sirap Bandung Selasih or Teh Tarik.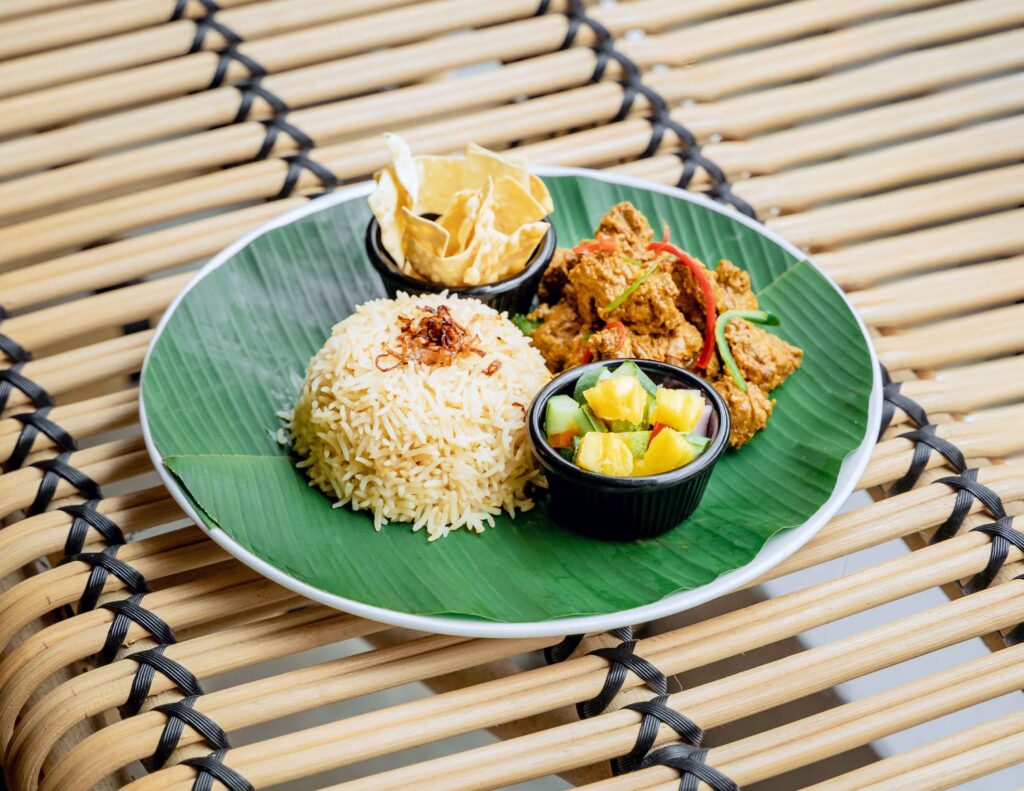 It costs RM50++ and is ideal for a one-person party.
The Pasangan Set and Keluarga Set are next on the list. These two packages, priced at RM120++ and RM220++, offer customers a large variety of appetisers, main courses, veggies and desserts. Each dish is designed to compliment the other, and you will be wishing for more after each taste.
Ayam Rendang, a Ramadhan traditional dish, is one of the culinary highlights. Slow-cooked chicken is topped with kaffir lime leaves and cooked in creamy coconut milk with aromatic spices and turmeric. Customers who want something a little unusual might order the Ikan Masak Lemak Chili Padi – Sea bass with a creamy, spicy sauce and a dash of chilli padi for good measure.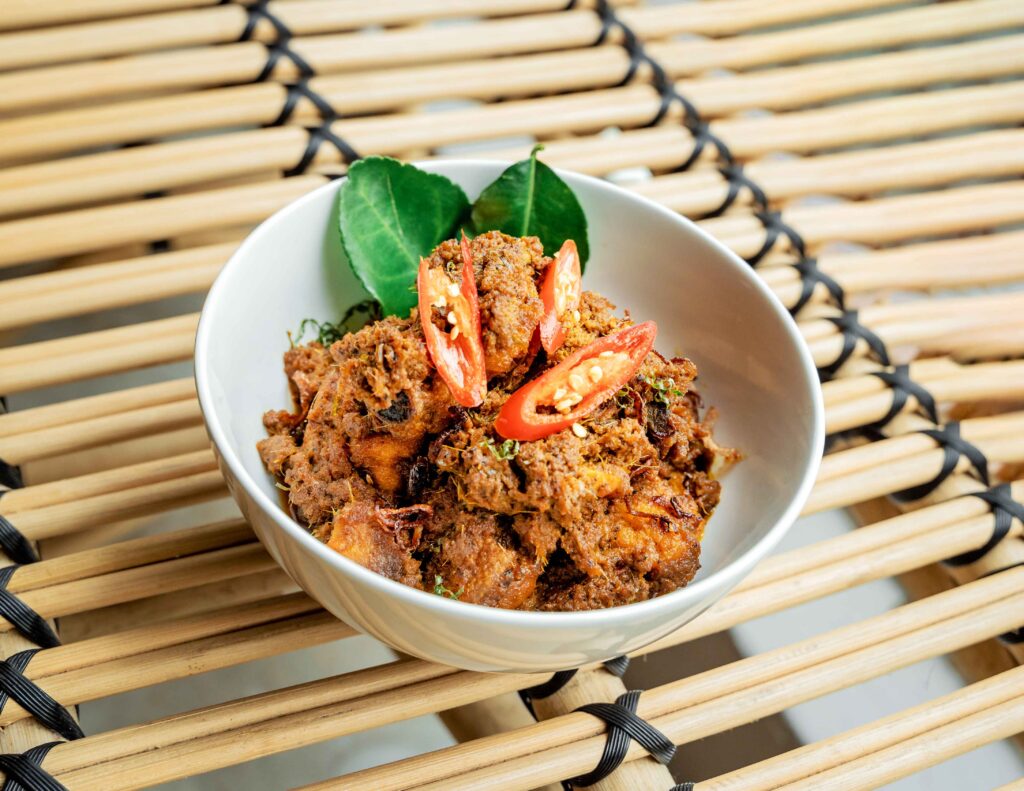 Desserts are a must-have for any meal. Bubur Pulut Hitam, sticky rice cooked slowly and topped with coconut milk and palm sugar syrup, is a delicious way to end a meal. Not only that, but Ais Kacang, a shaved ice dessert topped with jelly, coconut milk, and palm sugar syrup, would cool you down.
Buffet options for 30 pax or more would be offered for larger groups. The buffet includes all of the starters, main courses, veggies, desserts and beverages. Also available is a unique add-on called the Kambing Bakar, which allows clients to pick whether they want the complete leg or just the leg at market pricing.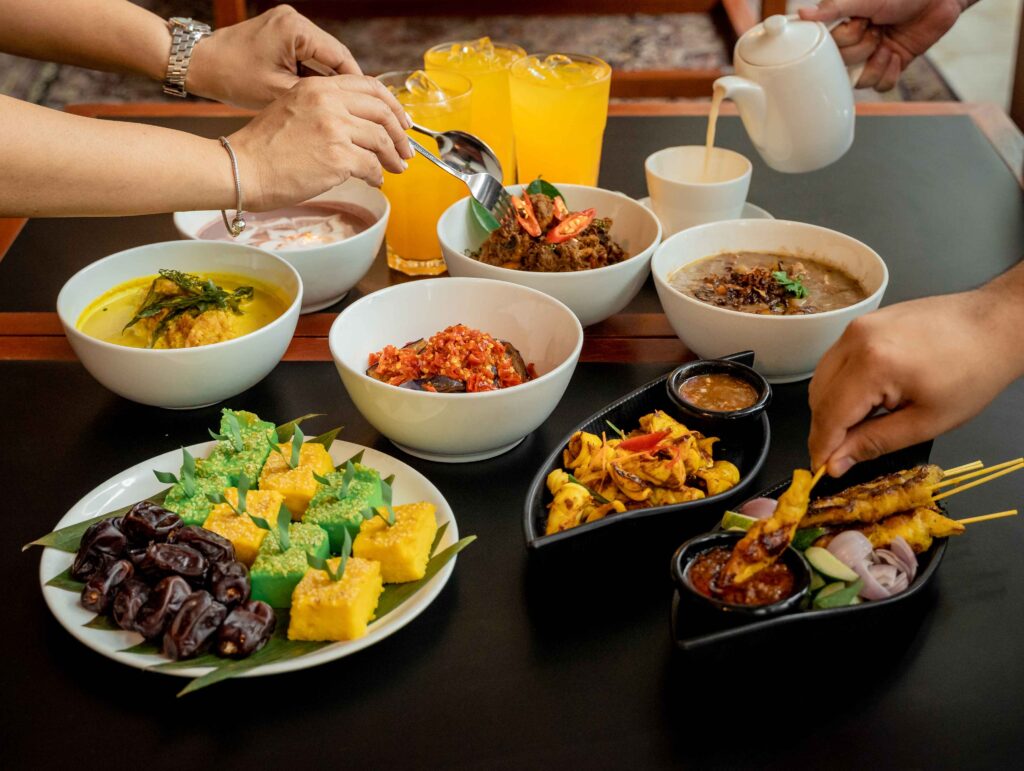 The full menu is available below
– Popiah Goreng 
Vegetarian deep fried spring roll served with sweet and spicy sauce. 
– Keropok Lekor 
Traditional malay fish crackers deep fried and served with sweet chilli sauce. 
– Sate Ayam 
Chicken skewers served with a side of peanut sauce, cucumber and onion. 
– Cucur Bawang 
Onion fritters served with sweet chilli sauce. 
– Bubur Lambuk
Hearty rice porridge with beef and mixed vegetables. 
– Kari Ayam 
Traditional chicken curry cooked in aromatic spices flavoured with garlic, ginger and chilli peppers. 
– Rendang Ayam 
Chicken slow cooked in rich coconut gravy with aromatic spices, turmeric and kaffir lime leaves. 
– Gulai Daging 
Traditional beef curry with potatoes, cooked in creamy coconut milk. 
– Kambing Bakar 
Slow baked lamb shoulder marinated with curry & turmeric powder. 
– Ikan Masak Lemak Chili Padi 
Seabass cooked in spicy creamy coconut & turmeric gravy. 
– Sotong Sambal Petai 
Squid cooked in spicy sambal with petai beans and onions.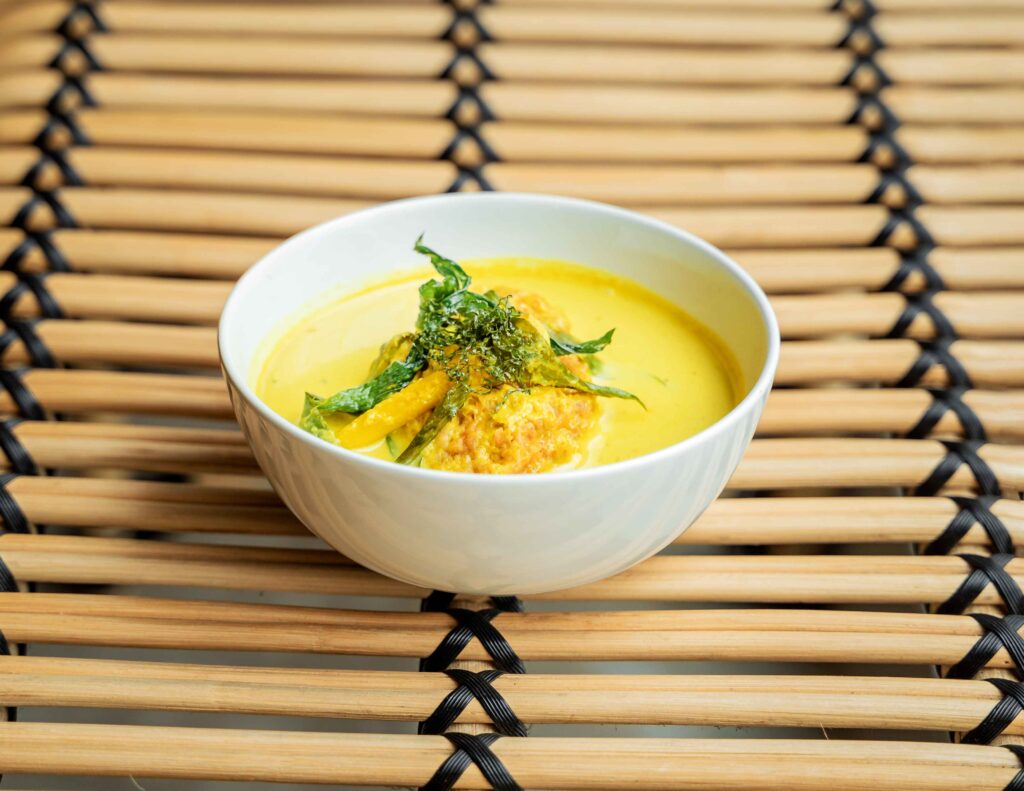 – Terung Belanda 
Grilled eggplant topped with spicy sambal. 
– Sayur Campur Goreng 
Stir fried long beans, cabbage and carrots. 
– Kangkung Sambal Belecan 
Stir fried water spinach cooked together with dried shrimp paste. 
– Bubur Pulut Hitam 
Black glutinous rice porridge with coconut milk & palm sugar syrup. 
– Pengat Pisang 
Warm banana porridge dessert topped with coconut milk and sago pearls. 
– Ais Kacang 
Shaved ice dessert topped with jelly, coconut milk and palm sugar syrup.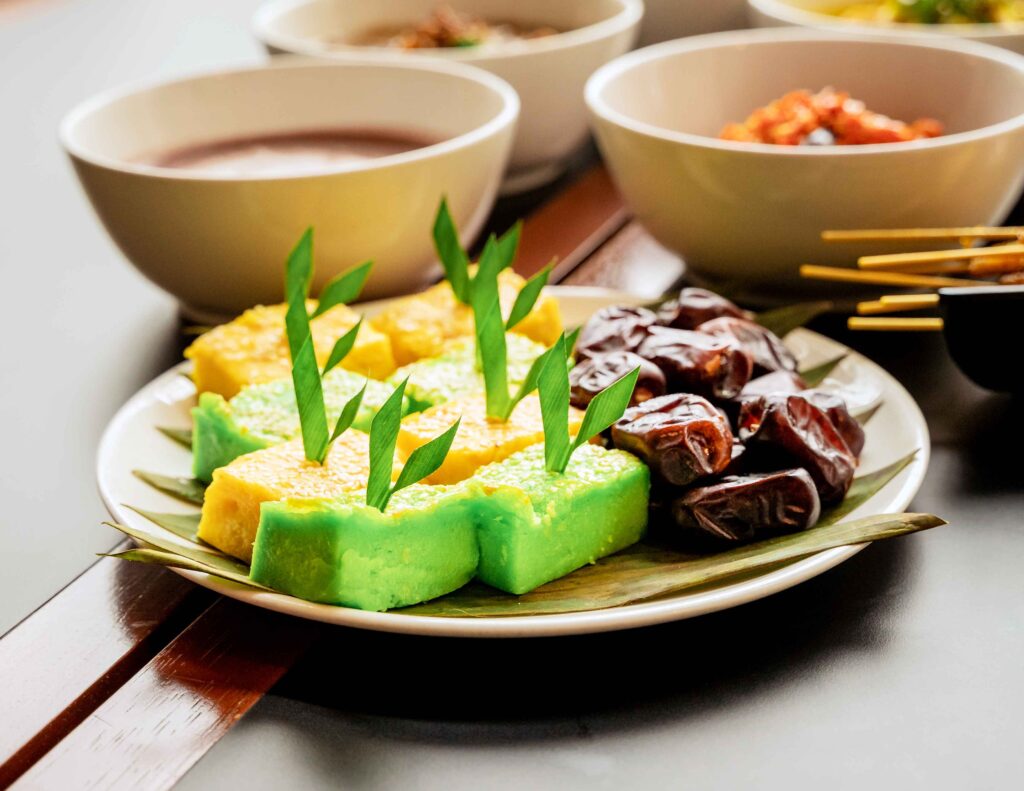 Tune Hotel KLIA-klia2 provides event spaces suitable for private dinner parties or get-togethers, with a specific menu of food and beverages available upon request.
From April 8, 2022, the Tune Hotel KLIA-klia2 Bazaar Ramadhan will be available every Monday, Wednesday, and Friday. For more information, call +603-8787-1726.