With Valentine's Day falling on a working day this year, options for celebratory activities are limited. 🤧 So instead of going out, why not have a romantic night in to binge-watch romantic movies from a wide range of genres – from period and drama, to musical and comedy – that both you and your partner could enjoy. But beware – there are also lots of overrated movies out there that'll leave you bored of frustrated. Don't worry though – we gotchu!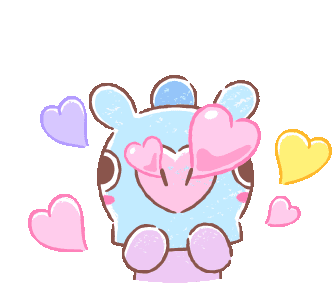 Here are some great and overrated romantic movies to put on your watch list:
Great Romantic Movies
Anna Karenina (2012)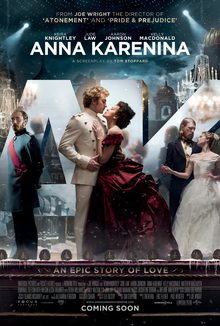 A 2012 historical romance drama, based on Leo Tolstoy's 1877 novel of the same name, starring Keira Knightly, Jude Law, Aaron Taylor Johnson, and many British and Irish actors. The tragedy of Russian noblewoman and socialite Anna Karenina, wife of senior politician Alexei Karenin, and her romance with the wealthy cavalry soldier Count Vronsky is depicted in the movie. While the costume design of the movie is astonishing, Anna Karenina is also filmed like a theater show, with a mise-en-scène style of cinematography.
Trailer: [embedyt] https://www.youtube.com/watch?v=Z-nyXX5zOLg[/embedyt]
Pride & Pejudice (2005)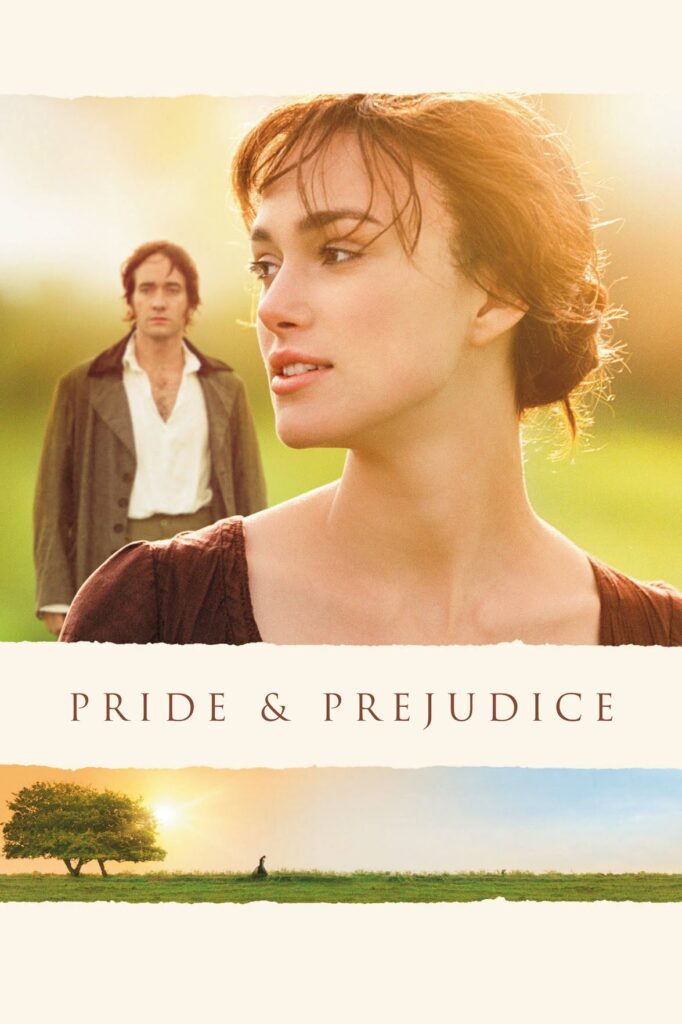 Also starring Keira Knightly, and based on the 1813 novel of the same name by Jane Austen. Mr and Mrs Bennet, along with their daughters Jane, Elizabeth, Mary, Kitty, and Lydia, reside at Longbourn, their estate in rural England, in the late 18th century. Mrs Bennet is overjoyed when wealthy bachelor Charles Bingley arrives in nearby Netherfield, since she is keen to obtain appropriate marriages for her daughters. Bingley, his sister Caroline, and his friend Mr Darcy meet the local society at an assembly ball. Bingley and Jane fall in love right away, whereas Elizabeth dislikes the snobbish Darcy right away and overhears his dismissive remarks about her.
There's a 1995 TV mini-series as well, starring Collin Firth as Mr Darcy.
Trailer: [embedyt] https://www.youtube.com/watch?v=1dYv5u6v55Y[/embedyt]
William Shakespeare's Romeo and Juliet [Romeo + Juliet] (1996)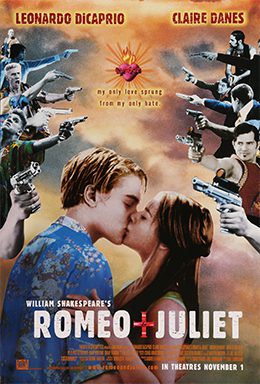 Romeo, Romeo, wherefore art thou Romeo?
One of the many modern adaptations of William Shakespeare's most popular play, Romeo + Juliet is set in Verona Beach, with both the Montagues and Capulets being business rivals. Younger relatives feel the enmity of the elder generation, which includes Fulgencio and Gloria Capulet and Ted and Caroline Montague. The city is thrown into disorder by a shootout between the Montagues, led by Romeo's cousin Benvolio, and the Capulets, commanded by Juliet's cousin Tybalt.
Trailer: [embedyt] https://www.youtube.com/watch?v=4VBsi0VxiLg[/embedyt]
Overrated Romantic Movies
The Notebook (2004)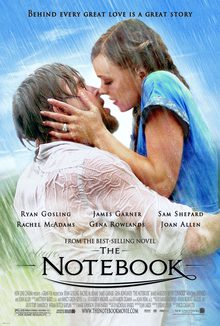 One of the most popular romantic films in recent years, The Notebook (2004) is based on pioneer romance novel writer, Nicholas Spark's 1996 novel of the same name. It's a decent film – the problem is, it's constantly featured on TV and streaming platforms that it's become terribly over-shown. It's been a decade since its release – maybe The Notebook should take a back seat on Valentine's Day.
Trailer: [embedyt] https://www.youtube.com/watch?v=BjJcYdEOI0k[/embedyt]
Valentine's Day (2010)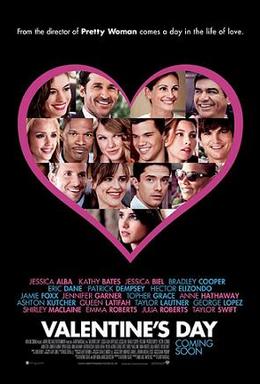 A campy take on anthology movies about Valentine's day. Maybe anthology movies should be made by the British instead? 🤷‍♀️
Trailer: [embedyt] https://www.youtube.com/watch?v=1K45RdE2qlk[/embedyt]
Honorable Considerations [To watch] 
The Princess Bride (1987) 
[embedyt] https://www.youtube.com/watch?v=O3CIXEAjcc8[/embedyt]
Crazy Rich Asians (2018)
[embedyt] https://www.youtube.com/watch?v=ZQ-YX-5bAs0[/embedyt]
The Princess Diaries 2 (2004)
[embedyt] https://www.youtube.com/watch?v=noajhlyKW8s[/embedyt]
No matter what the day, romantic movies are timeless and should be watchable at any time. Have fun!
More on entertainment? Read this:
Time To Face The Music: 6 Broadway Musicals You MUST Watch, If You Haven't. NOW!