The Conjuring trilogy has incessantly been one of the terrifying series of films in the horror genre. This has undeniably raised the stakes for The Conjuring 3 to unimaginable extremes.
The Conjuring 3 or The Conjuring: The Devil Made Me Do It is the third movie in the Conjuring sequel and the eighth part in The Conjuring Universe, often known as the Conjur-verse. Other horrific nerve-wracking movies on the pipeline were the Annabelle films, The Curse of La Llorona, and The Nun.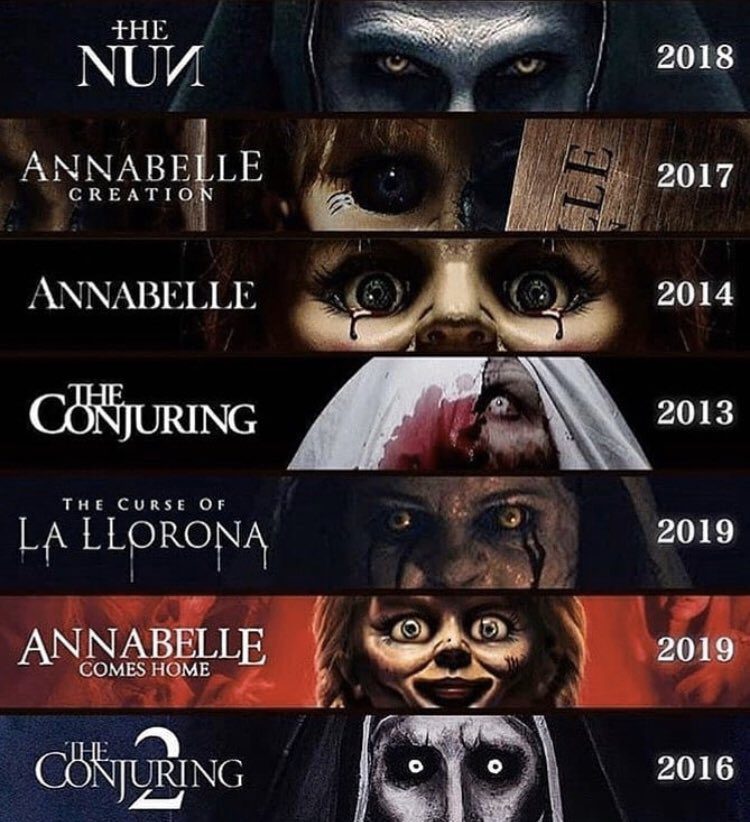 The Conjuring movies are based on the true story of Ed and Lorraine Warren, a real-life couple who begun excavating paranormal activity in the 1960s.
The first two Conjuring films are built on records from some of their most horrifying experiences, while the rest of the series's flicks, such as Annabelle and The Nun, serve as origin stories for the demonic entities who stalk the Warrens. Watching them in the order in which they occur is more interesting and possibly even terrifying.
Here is the sequel to watch the movies in order:
The Nun (2018)

Annabelle: Creation (2017)

Annabelle (2014)

The Conjuring (2013)

Annabelle Comes Home (2019)

The Curse Of La Llorona (2019)

The Conjuring 2 (2016)

The Conjuring: The Devil Made Me Do It (2021)
What to expect in Conjuring 3; The Devil Made Me Do It?
Patrick Wilson and Vera Farmiga will reprise their roles as the Warrens. It's based on the 1981 trial of Arne Cheyenne Johnson, who claimed he was possessed by a demon and so declared his innocence in the face of a murder conviction.
This film is directed by Michael Chaves, who also directed The Curse of La Llorona, and written by David Leslie Johnson-McGoldrick. Conjuring part 3 is said to be inclining towards the thriller edge more compared to a horror.