The long-awaited F.R.I.E.N.D.S reunion trailer is officially here.  Be prepared to be overwhelmed with a roller coaster of emotions promising to have you in tears, laughter, a high dose of anticipation, hugged with a whole lot of excitement waiting to surprise you at the Friends Reunion!
Watch the official trailer here:
Jennifer Anniston, David Schwimmer, Courtney Cox, Matthew Perry, Lisa Kudrow, and Matt Le Blanc, who played Rachel, Ross, Monica, Chandler, Phoebe, and Joey, respectively, are present in the trailer.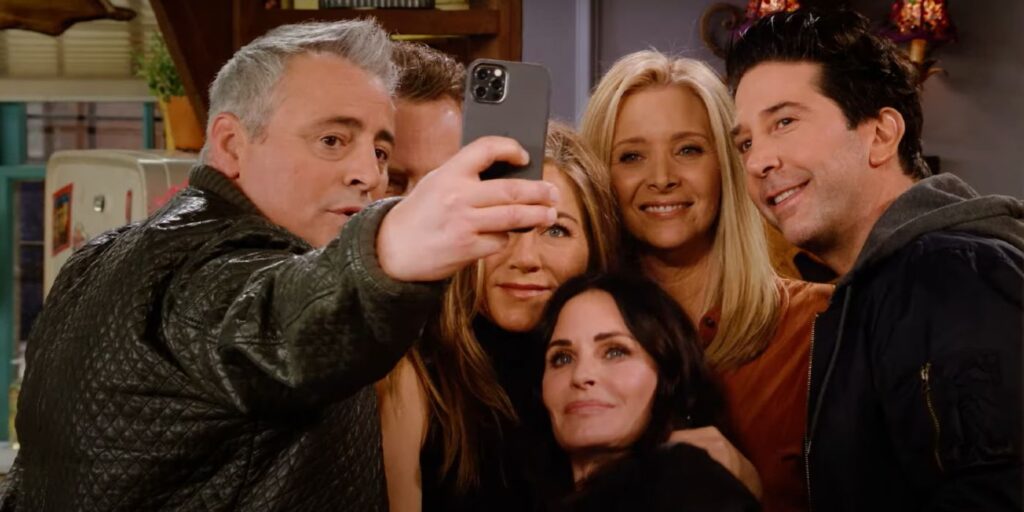 The stars revisit the sets of F.R.I.E.N.D.S. in the video and reminisce about their time on the show while playing the quiz game in the video, so much like how their characters did back then in the show.
The entire clip was so close to the heart, having so many memories of our own washing in, recalling all those priceless moments. 
David asks, " "Rachel wrote a letter to Ross and demanded that he read it before they reconciled. What was the length of that letter?" 

Matt answers 18 pages reconciling through his memories, and before he is even done answering, Jennifer quickly gets to her feet in excitement and screams 18 pages having the whole team bursting into laughter! 
Oh well, this reunion is surely gonna be an exceptional walk down memory lane…
Picture this:

The year is 2002, it's Thursday night, and you rush home to catch the latest episode of Friends. Now get ready for it to happen all over again. Friends: The Reunion is streaming May 27 on HBO Max. #FriendsReunion pic.twitter.com/1ZrHq4HxSM

— HBO Max (@hbomax) May 19, 2021
Let us not spoil all the fun and excitement for you by breaking down too much on the clip… Go watch and crack yourselves in smiles and memories, reminiscing through this heart-warming trailer now!