Many of you are probably in the midst of celebrating Chinese New Year. Some of you might be visiting family and friends (safely, of course!) and indulging yourselves in delicious CNY dishes. For those who chose to have a low-key celebration and stay at home this CNY, we have just the right fix for you to add some festive entertainment to your day! Here are some movie and music recommendations that you HAVE to check out!
Movies To Watch:
Reunion Dinner (2022)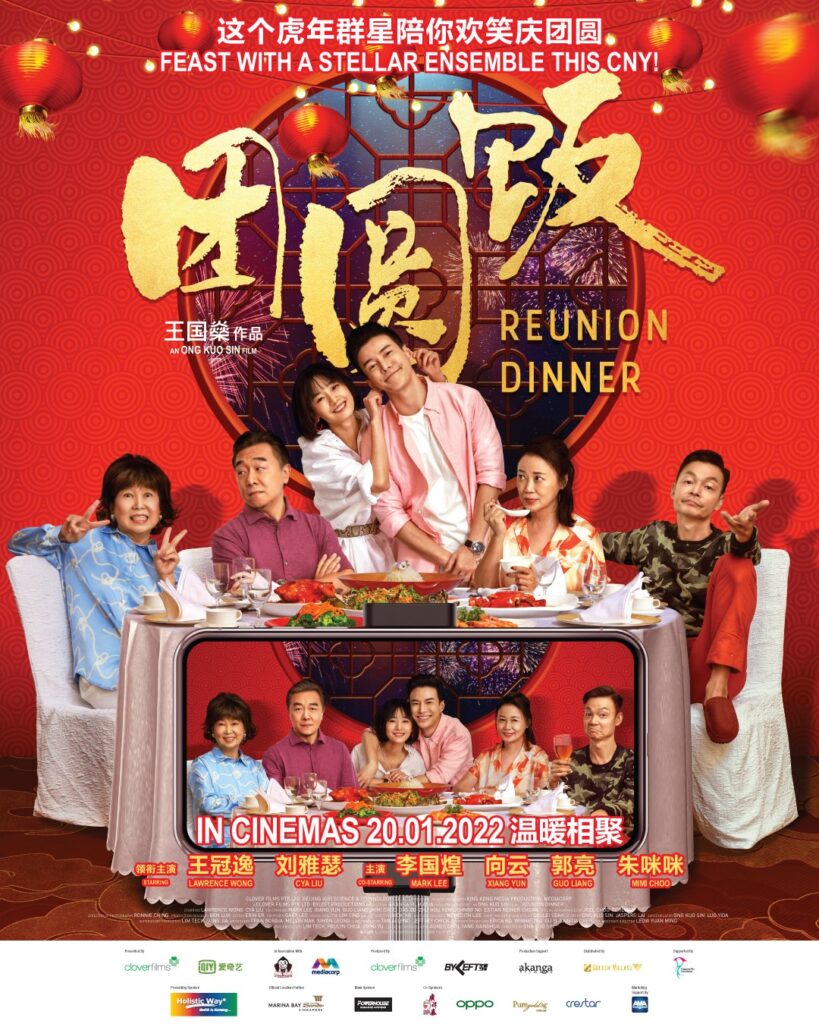 Just based on the title you already know that this is THE movie to watch during CNY. The main character, Chaoyang, has been dating his co-worker, Zi Hong, for over a year, and when a client requests them to livestream their reunion dinner, they realize that neither of them has met the other's family. Chaoyang, embarrassed by his mother's occupation as a mama-san, decides to seek help from his actor friend, Wei, to 'rent a family', so that he could present a perfect image of a family and impress his future father-in-law. If you're looking for something that'll make you laugh and get you teary-eyed, this is the perfect movie for you!
All's Well End's Well (2012)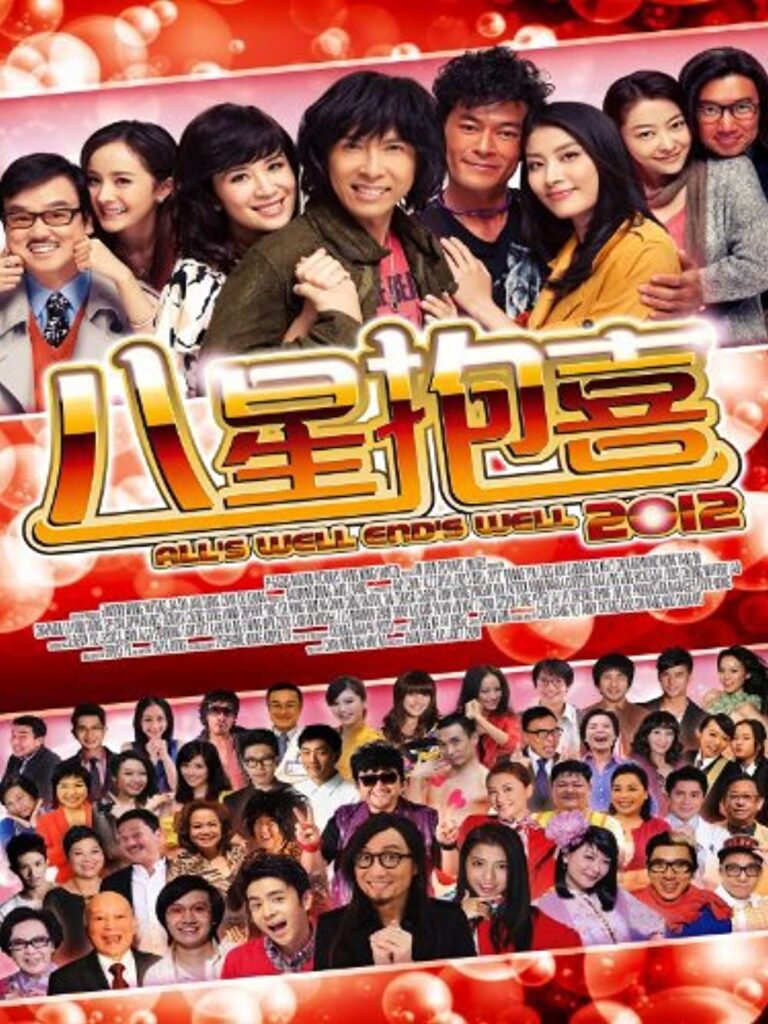 One of the sequels of the original movie from 1992, this movie features an all-star cast, which includes Yip Man's Donnie Yen, Louis Koo, Sandra Ng, and many more! This movie centers around four gentlemen and four very different women and scenarios. This leads to a series of hilarious events unfolding that'll make you cry laughing – but it'll also tug on your heartstrings! If you're looking for something silly with some cute romances, this is definitely the movie for you!
Chili Laugh Story (2022)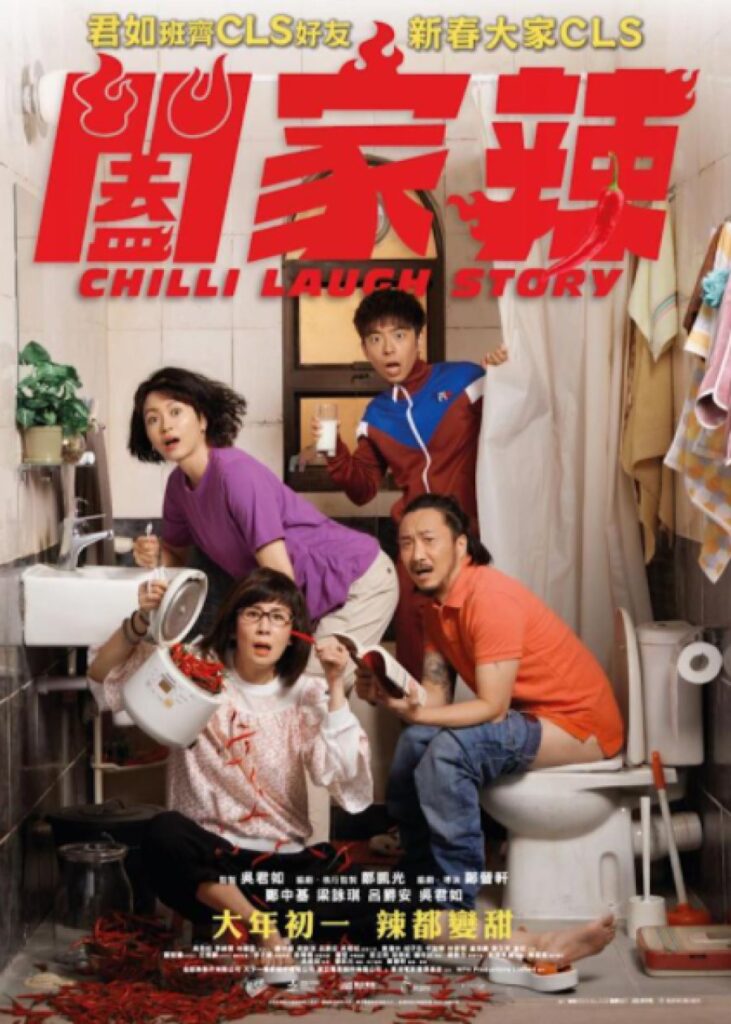 This spicy flick features Coba, who works from home due to the Covid-19 pandemic, who discovers that his mother's homemade chili sauce was a hit with his co-workers. This inspires him to turn the chili sauce into an online business, which leads to many trials and tribulations within their family. Relatable and funny, this is the perfect feel-good movie for you and your family!
Kung Fu Hustle (2004)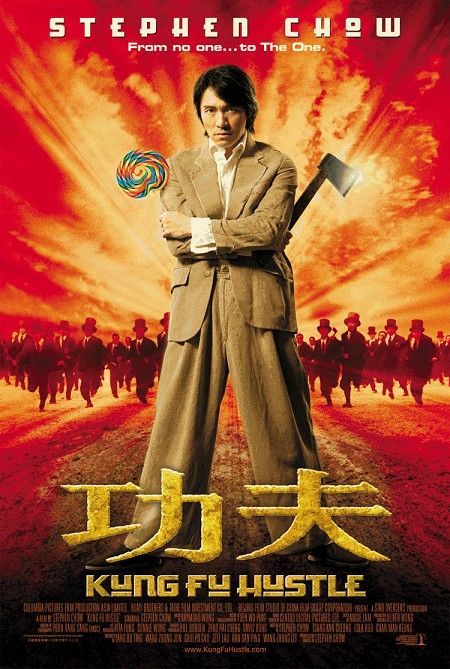 Is it ridiculous? Yes. Is it a must-watch during CNY? ABSOLUTELY! Directed by Stephen Chow, this movie is like a mix between Quinton Tarantino and Bugs Bunny. When an aspiring gangster pretends to be a member of a notorious gang and tries to terrorize a neighborhood, he discovers that three martial arts masters live there – and they're ready to take him down. Hilarious and quirky, this movie will definitely bring out the joyous spirit during CNY!
Want something to play in the background? Here's a list of songs to listen to:
Songs For The Festive Season
Ü
虎加把劲

by Astro
虎年新年到

by Jestinna Kuan, Mskuan & Perry K
Hu Else by 3P
新年好 by AiFM
好運的人啊 The Lucky People by Chang Yong
New Year At Home 在家過新年 by Namewee
好好好 Good, Better, Best! by Queenzy Cheng
988哗啦哗啦过好年 by 988FM