The Royal family have always been private about their personal life, at least that's how it was before the whole Prince Harry and Meghan Markle's drama unfolded. Hang tight, because that's all about to change with the Duke and Duchess of Cambridge embarking on the journey as YouTube stars!
Prince William and Kate Middleton have officially begun their YouTube journey and have decided to embrace the social media with open arms. They officially launched their channel on May 5 with an upbeat 25-second introductory video encapsulating their various public events and galas over the years, including overseas tours, attending the BAFTAs, and meeting Sir David Attenborough. The first clip they've shared is appropriately titled "Welcome to our official YouTube channel!"
"Be careful what you say now because these guys, they're filming everything," William jokes to Kate in the beginning of the clip.
"I know!" she replies with a big laugh, following a snippet of scenes showing the couple in a wide range of situations. The Duke and Duchess of Cambridge also included a comedic outtake during speech recorded for St. Patricks Day during which concerned Kate is seen telling her husband, "You didn't need to roll your R's," as William replies, "Do I not?"
Surprisingly, this is not the first time the Royal family have shown their presence on social media. The Royal Family have had a YouTube channel since 2007, launching just before Christmas and sharing as its debut video, the first-ever televised Christmas Broadcast of 1957 to commemorate its 50th anniversary. The Queen's take on the monarchy's move onto social media that time, "I very much hope that this new medium will make my Christmas message more personal and direct. That it is possible for some of you to see me today is just another example of the speed at which things are changing all around us."
The Royal family's official channel is meant to document the work of the Queen and her family, meanwhile William and Kate's channel will focus exclusively on their royal engagements, initiatives and a peak into their personal life as parents with three children.
While we're at the topic of the most-loved Royal duo, the Duke and Duchess recently celebrated their 10th year wedding anniversary on April 29. To celebrate that, they gave their Instagram account a makeover by changing their Instagram handle from @KensingtonRoyal to @DukeandDuchessofCambridge, which has over 12.8 million followers.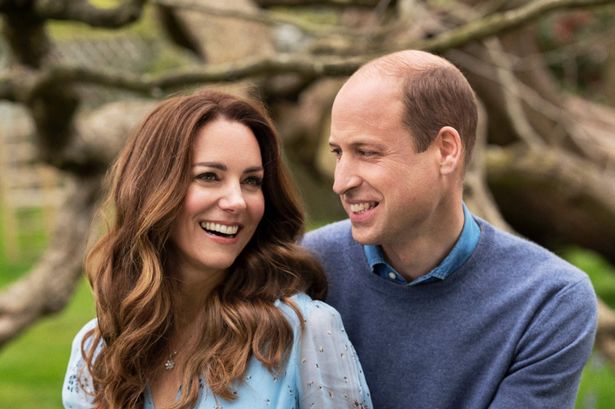 Additionally, the lovely couple shared a glimpse of their charming life with their three adorable children at their residence at Norfolk. The professionally shot video showcases the family chasing around playfully with each other, toasting marshmallows while sitting around a campfire, walking up a beachside hill and simply goofing around with each other. Till date, the heart-warming video has received over 8.7 million views and people are just warming up.
View this post on Instagram
Sources close to William has shared that he is "more relaxed" about the media these days and have been more willing to embrace social media, although his concerns lies on the impact it can have on mental well-being.
"The move to social media has been on the cards for a long time, it was always going to be the future for the royals as well, but the pandemic has accelerated things," said a well-placed source. "It has been a blessing in many ways for the royals in general because it means they are more in control of their public image than ever before."
According to talent manager and brand expert Professor Jonathan Shalit, "You Tube is the most effective media tool in the UK in terms of communicating with younger people."
Shalit continued, "Most people use social media to make money, but the Cambridges are using it to bring attention to their causes. It's the most effective way to do that and the team behind them know what they are doing. They don't need newspapers and traditional media as much now. Through social media they can be in control of what is being put out, and what the public sees. William and Kate have growing popular appeal. They seem to lead a regular family life, they work hard, they don't look for special treatment and that makes them very popular."
You may be watching your favorite YouTubers on a daily basis, but with the Duke and Duchess of Cambridge being on the same social media platform, there's no stopping them from stealing the show!