Whether you binged it in one sitting or managed the willpower to spread out your sessions, there's no denying it: Bridgerton was one hell of a watch.
The Shondaland show, which we've previously likened to "Gossip Girl meets Pride & Prejudice", gave us everything we'd been craving since we devoured—a deliciously escapist plot, stunning settings, costumes worth crying over and, ahem, our beloved male lead. In short, Bridgerton was a TV dream.
And while season two is likely some time away, our withdrawals don't seem like they'll be disappearing any time soon. Scroll on for our selection of the best TV shows like Bridgerton to binge next.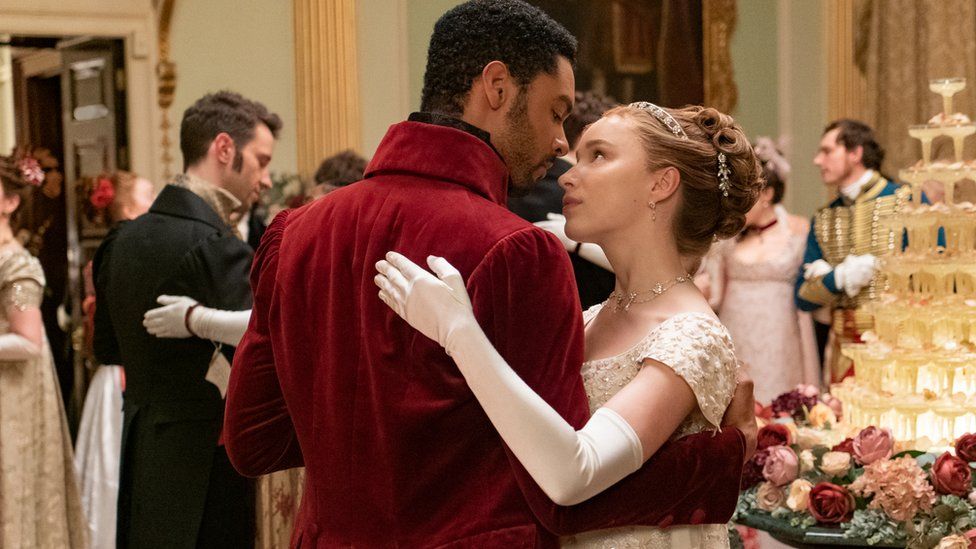 1. Reign
Loosely based on the life of Mary, Queen of Scots, Reign has plenty up its 16th century sleeves as far as Bridgerton cravings go: romance, scandal, sabotage, murder and plenty more to sink your teeth into. Highly dramatised and utterly gripping, it's not entirely true to history, but it's certainly binge-worthy fodder.
2. The Tudors 
Ideal for those who like their period dramas on the dark and dirty side, The Tudors (somewhat) follows the early years of King Henry VIII's infamous 40-year reign and all the passion, ambition and treachery within it. With a cast boasting the likes of Jonathan Rhys Meyers, Henry Cavill and Natalie Dormer, it's not exactly short on star power either!
3. Outlander
Fancy a bodice-ripper with a plot and the female gaze? Enter: Outlander. If you aren't already on the Outlander bandwagon, allow us to make our case. An epic tale based on a best-selling book series (much like Bridgerton!), it tells the story of Claire Randall (Caitriona Balfe), a married former World War II nurse who in 1945 finds herself taken back in time to 1743 Scotland. There, she meets the handsome Highland warrior Jamie Fraser (Sam Heughan) where she is immediately thrown into an unknown world and her life is threatened.
4. The Great 
Offering an irreverent, revisionist take on Russian history, The Great is a satirical dramedy about the rise of Catherine the Great, from outsider to the nation's longest-reigning female ruler. Produced by and starring Elle Fanning as the titular Catherine, it's a visual delight that boasts sumptuous sets, incredible costumes and plenty of laughs anchored by Fanning as an enigmatic, feminist Queen.
5. Harlots 
While it's a period drama that might lack in romance, Harlots more than makes up for in raciness! A severely underrated series, it's set against the vibrant cosmopolitan backdrop of 18th century Georgian London, when could women could make money two ways: marriage or sex work. Focusing on the canny businesswoman and brothel owner Margaret Wells, it's unlike any period drama you've ever watched before.