This superstar is no stranger to us. And as for her style, she's got lots to offer. From various make-up looks and hairstyles in films, on red carpets, and everywhere in between over her three decades in the film industry, this entertainment icon has undergone a plethora of makeovers and still appears fabulous. While we'd describe Jolie's style as feminine and timeless today, throughout her career, she's been a chameleon, typically opting for classic beauty looks that accentuate her natural features.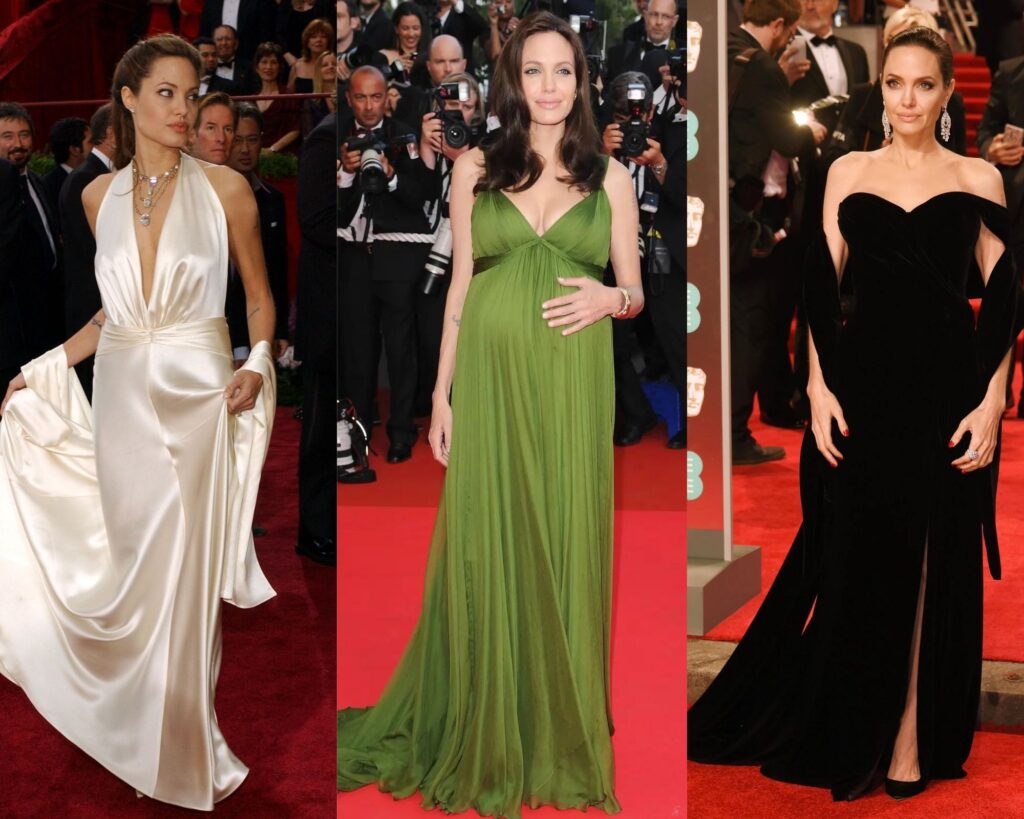 After all, her renowned on-and-off-stage beauty appearances were continuous, unforgettable perfection – in part because she never shied away from striking looks accompanied by layers of sexy locks swooped over those signature eyes and a fierce burst of confidence.
To honour the actress's 47th birthday (4th June), we've revisited some of her most memorable beauty moments, including big make-up and hair makeovers that are still spoken about today.
1. Red lips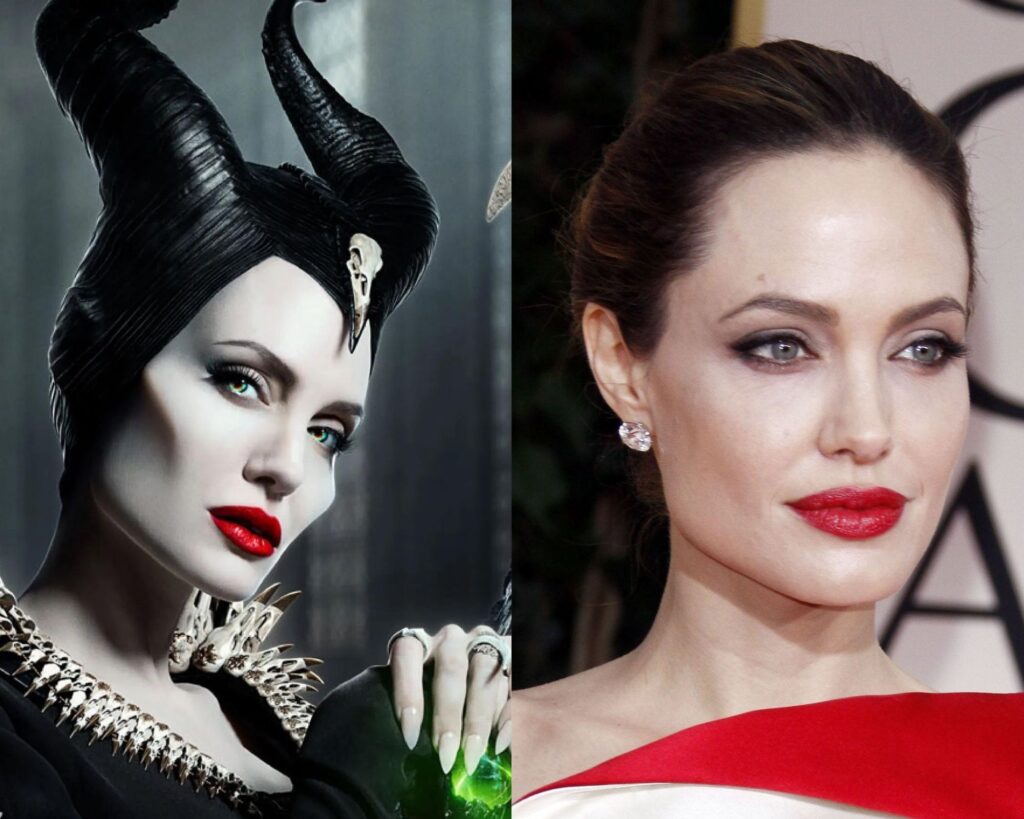 Nothing screams QUEEN more than this beauty transformation. If anyone can nail a red lip, it's definitely Jolie. Simple, yet stunning, the red lip is one of Jolie's most simple yet transformative make-up looks ever. Her famously full lips are already a main focus point on her face, but the addition of red lipstick highlights their fullness even more. The make-up appears fresh and trendy for various red carpet occasions by keeping the rest of the face simple, with manicured eyebrows, light eyeshadow, and sculpted cheekbones.
And one of Jolie's favourite ways to wear this look was on display when she played Maleficent in the 2018 film of the same name. In the original Disney cartoon, Maleficent is pale and chilly, but in the live-action remake, Jolie's red lip add a touch of elegance and warmth to the difficult character. It was really amazing!
2. Lip jewellery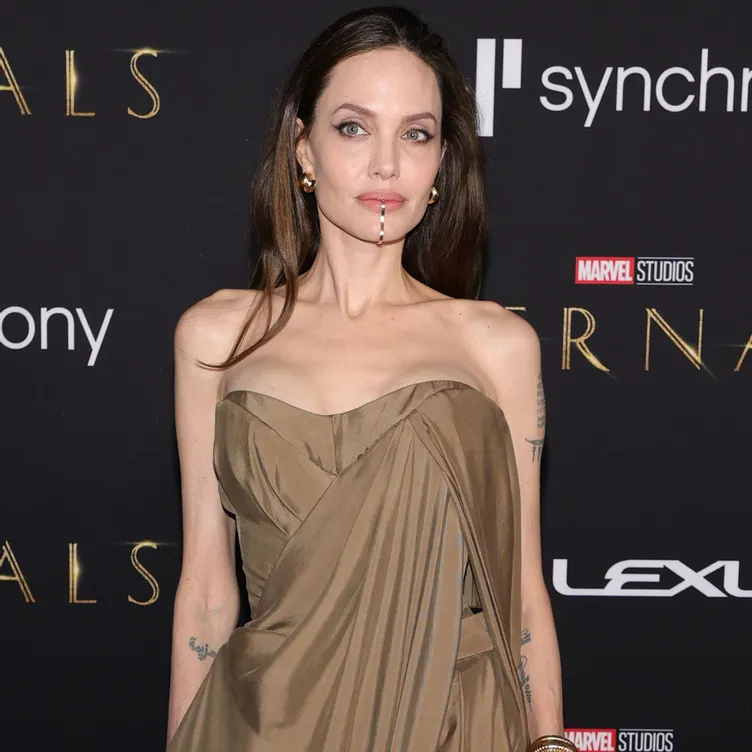 Last year, at the premiere of the film Eternals, Jolie accentuated her lips in an unusual way. She strolled the red carpet in a taupe strapless column dress that was already ethereal, but she added gold lip jewellery that extended down to her chin – and it was a sensation. It was old and futuristic in appearance, a tribute to her status as a film goddess, and it brought attention to her face in an unusual way.
3. Blunt cuts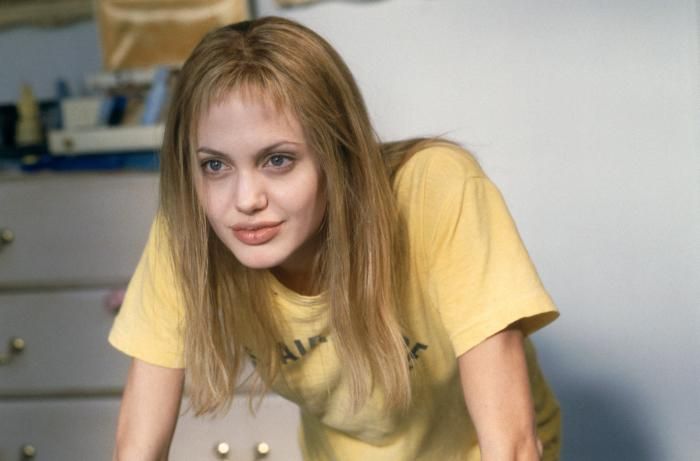 When Jolie played Lisa Rowe in Girl, Interrupted, she not only won an Oscar for Best Supporting Actress, she also wore a classic look: a short fringe that accentuated her character's "bad girl attitude." Only a few people can carry off this look, and Jolie did so with such confidence that we were tempted to cut our hair too.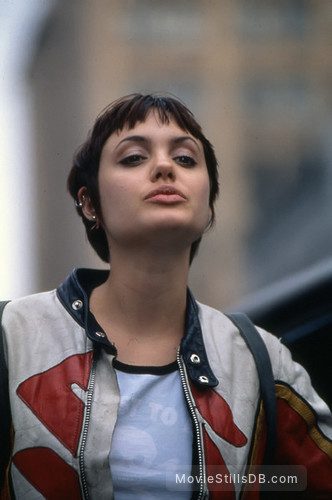 She had shorter, cropped hair when she played Kate Libby in the 1995 internet thriller Hackers. The young actress, who was 20 at the time of filming, looked great in the androgynous pixie cut, which fit in with the cool new technological culture that was gaining traction at the time. I mean, long hair kinda suits her but this cut makes her even hotter!
4. Blondie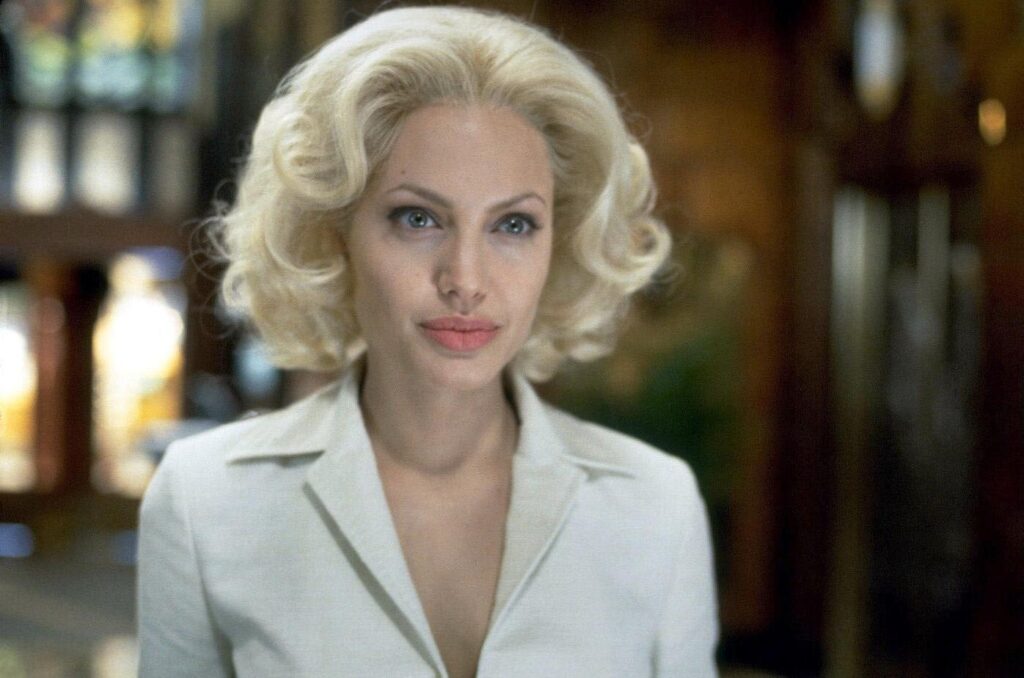 We frequently associate Jolie with her brunette hair, and she rarely changes her appearance. Her beautiful complexion is enhanced by her dark hair, which contrasts with her fair skin in an appealing way. Have you seen her with blond hair? For her performance as Lanie Carrigan in Life, Or Something Like It, she wore her hair in a short, bright blonde and curly style, which was a complete departure from her typical image. The result was stunning – she looked charming and sophisticated, and her hairstyle was reminiscent of Marilyn Monroe's. I mean, even if they had to replicate Marilyn, Jolie would be the perfect fit!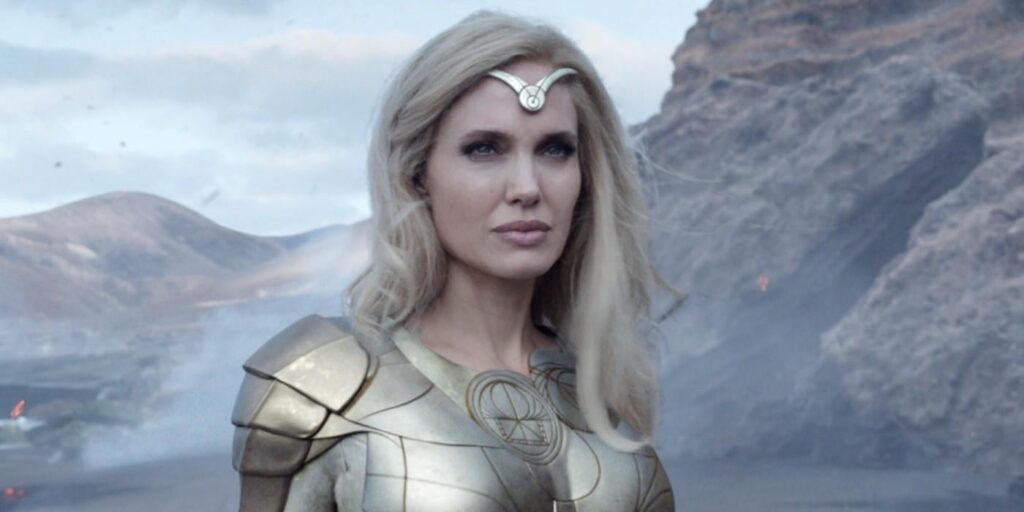 She went for golden locks again in Eternals, this time longer and with more volume, which worked nicely to frame her character's headpiece. She donned champagne-coloured armour as Thena, and this cooler blonde hue complemented that colour palette, making her sparkle.
5. Enchantress
Two words: Femme fatale!
Jolie's innate beauty is undeniable, with her almond-shaped eyes, high cheekbones, and strong jawline. Those features are fierce, feline, and very feminine, and when she adds smouldering eye make-up and a voluminous blowout, she transforms into a "femme fatale."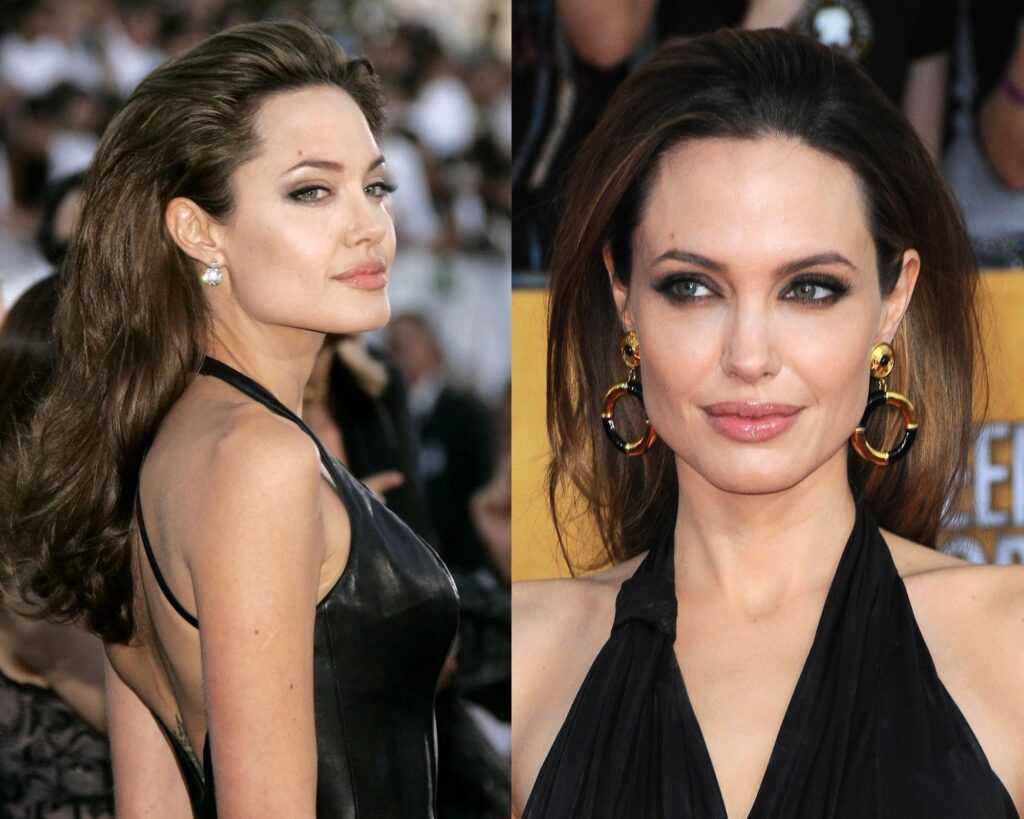 She wore smokey eyeshadow, contour, and a matte pink lip to the premiere of Mr and Mrs Smith in 2009, as well as an iconic black leather halter neck dress, which became one of her most memorable looks. She wore it again on the red carpet for the 2012 Screen Actors Guild Awards, this time with warmer colours and a glossy lip that made her seem even more gorgeous.
More on celebrity? Read this:
CELEB SCENE: Ameera Khan, Jada Pinkett Smith, Dove Cameron And MORE Celeb Shots!