Trick or treat with Martha ladies!
The all-time iconic show-stealer Snoop Dogg and Martha Stewart, the lifestyle guru, are teaming to judge a new food competition show premiering to Peacock this October. The show, titled Snoop and Martha's Very Tasty Halloween, will highlight the colourful brilliance of the annual macabre event.
It will include "Scare Squads" of three of the country's most skilled and award-winning bakers vying to design over-the-top, full-sensory, immersive 12×12 landscapes inspired by the concept of terror and loaded with delectable delicacies.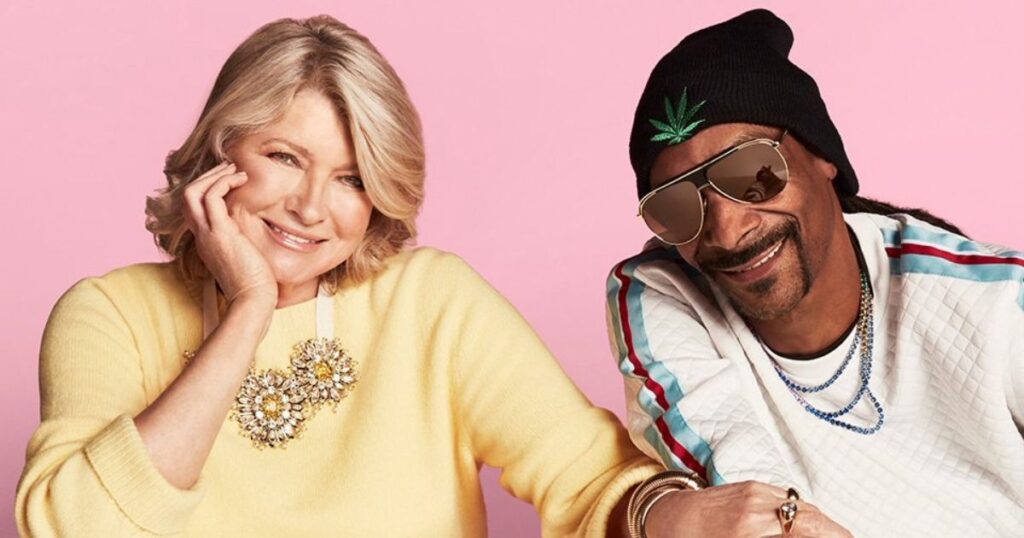 Snoop and Stewart will be on the judging panel, along with Alvin Zhou, producer of Tasty food entertainment. The show is the first unscripted programme produced by a collaboration between Peacock and BuzzFeed. This isn't the first time Snoop and Stewart, both 49, have worked together.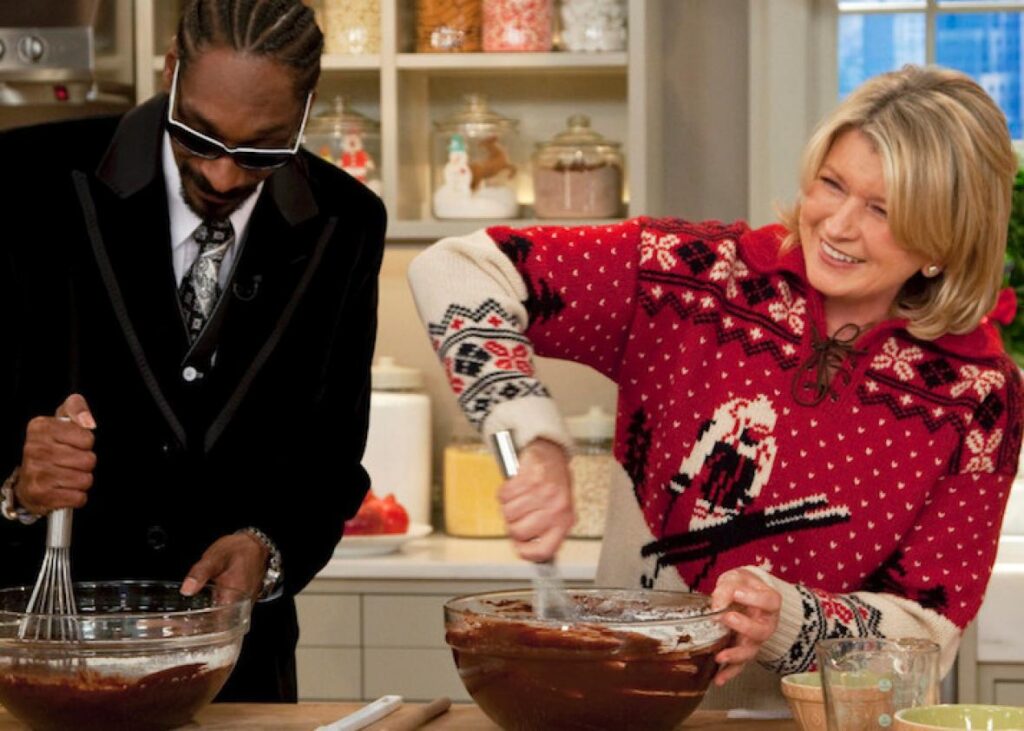 They formerly co-hosted VH1's Martha and Snoop's Potluck Dinner Party and have appeared in a number of commercials (as well as a 2016 edition of $100,000 Pyramid). They first met in 2008, when Snoop appeared as a guest on Martha Stewart's show, and they made mashed potatoes together. He reappeared a second time to make green-coloured brownies.
Snoop and Martha's Very Tasty Halloween will be available on Peacock from October 14th 2021!