Great skin comes from great products, and we at Lipstiq present to you the Dr.Jart+ Heroes Set, which features your favorite skin saviors from the CicapairTM line. Tired of dealing with your sensitive skin? Dr.Jart+ is here to save the day. This series is ideal for sensitive skin because it is designed to treat redness and sensitivity, while also assisting in the healing of damage and irritation.
This exclusive range has CicapairTM Calming Gel Cream, CicapairTM Serum, and CicapairTM Re-Cover SPF 40/PA+++ CC Cream!
Wait, let us take you through each product now…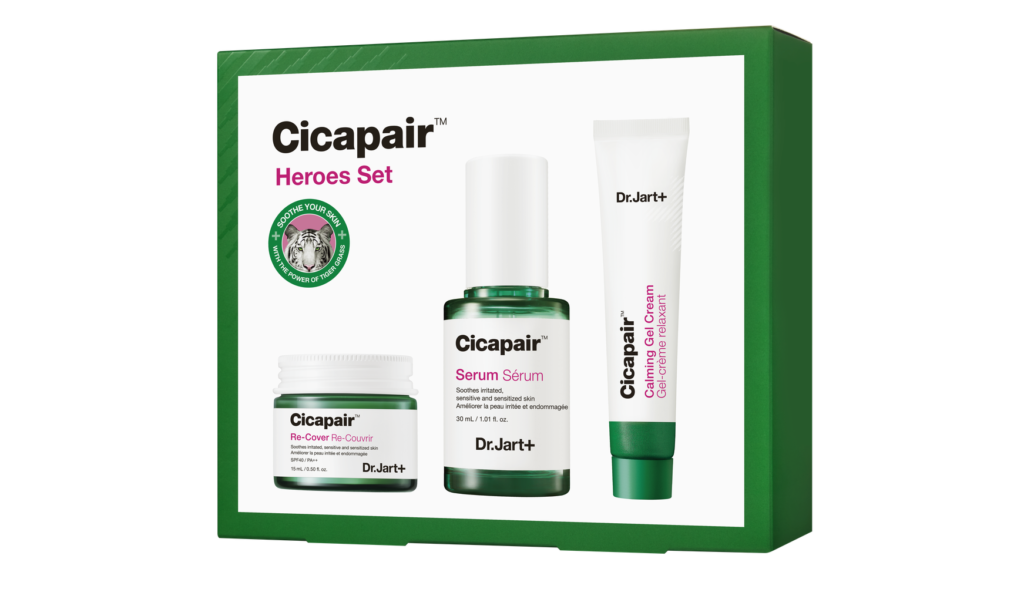 Cicapair Calming Gel Cream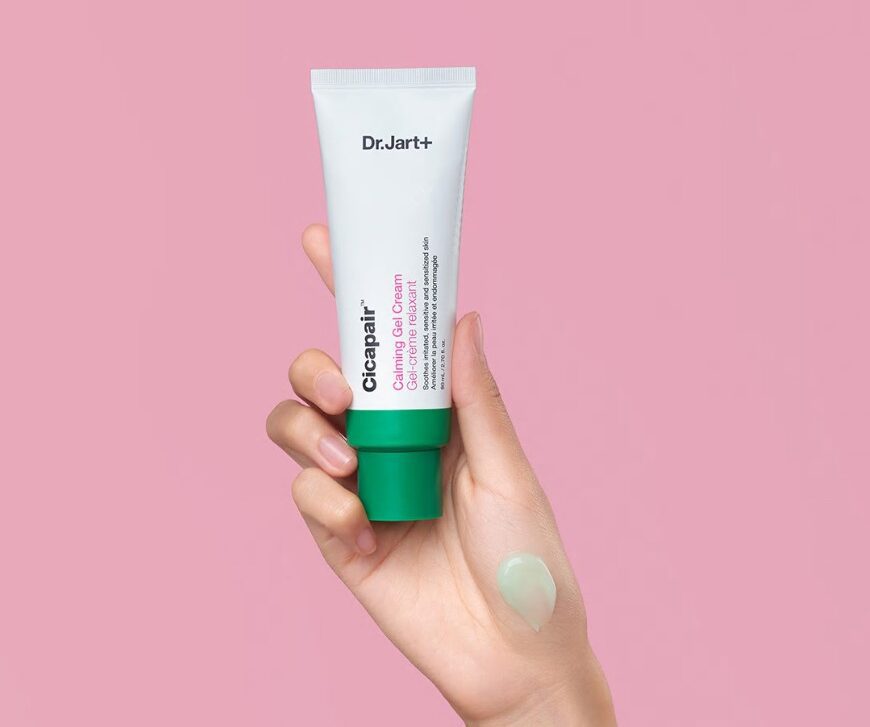 Dr.Jart introduces the New CicapairTM Calming Gel Cream, an ultralight moisturizing gel with powerful Centella Asiatica Extract that relieves sensitivity and reduces redness. This gel-cream form dissolves into the skin to soothe irritation, quickly hydrate, and refresh the complexion thanks to its main ingredients, Tiger Grass Leaf Water and Multi Tiger Grass Complex.
Commonly referred to as Cica or Tiger Grass, the ingredient is proven to be effective at aiding in skin recovery. The Centella Asiatica botanical is nicknamed tiger grass because tigers in India have been known to roll in the grass to heal their wounds and infections. An herbal plant native to Asian wetlands, the Centella Asiatica leaf water provides an immediate soothing effect. This light-textured calming moisturizer is ideal for sensitive, oily, or combination skin.
Cicapair Serum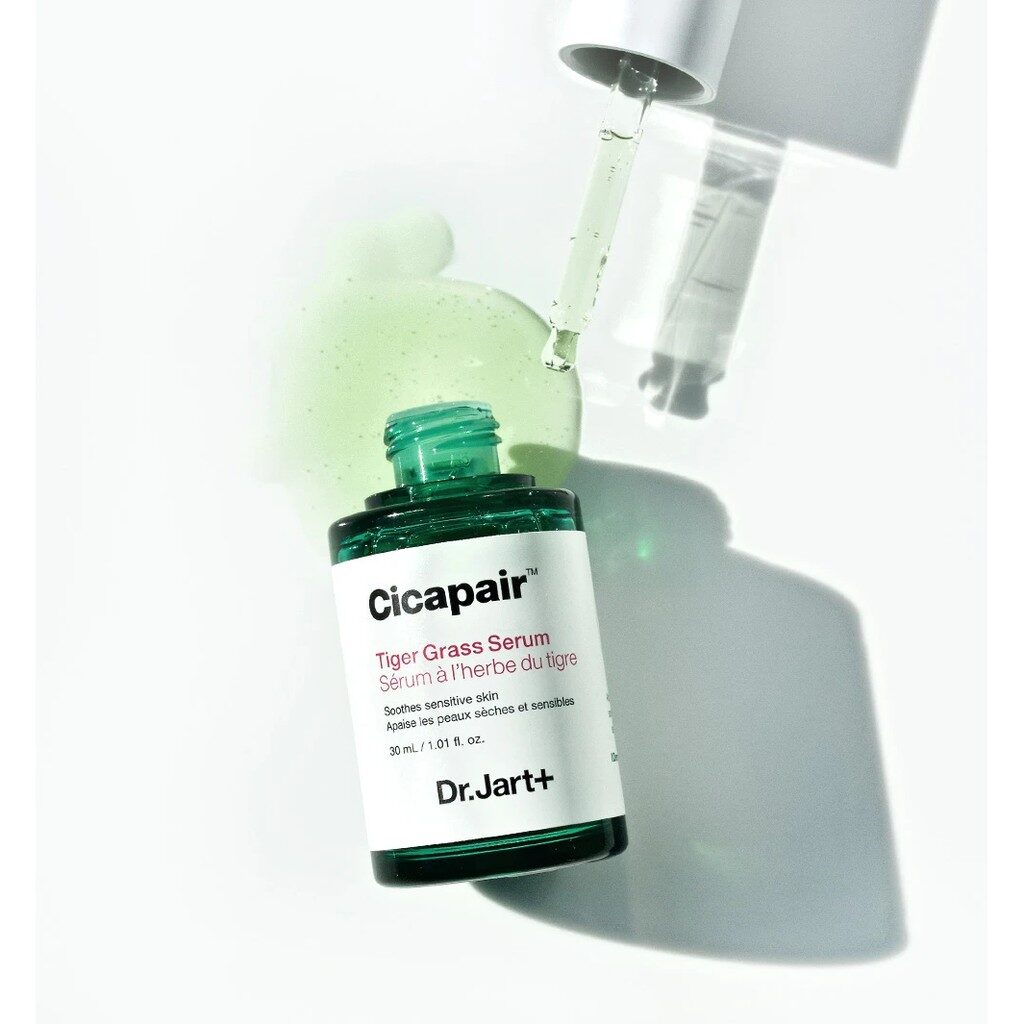 The New CicapairTM Serum hydrates and soothes redness and itchy skin. Dr.Jart created this unique serum solution from Centella Asiatica that may rapidly heal sensitive and irritated skin. Green repair solution, with newly updated ingredients, is a watery serum form that is swiftly absorbed into the skin, while giving a powerful, yet gently effective facial treatment that quickly calms redness and irritation with a single drop.
Cicapair Re-Cover Cream SPF40/PA++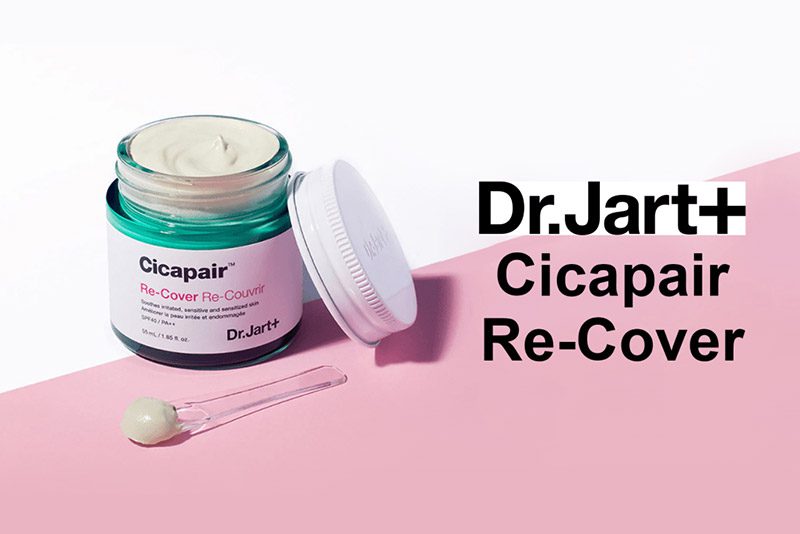 With the viral CicapairTM Re-Cover Cream SPF 40/PA++, you can protect your skin from hazardous environmental stressors, reduce redness, and conceal blemishes. This derma skin remedy was developed by the Dr.Jart+ laboratory from Centella Asiatica, which can rapidly soothe sensitive and inflamed skin.
The green-to-beige color-changing cream corrects and covers redness by adapting to your skin tone while providing SPF 40/PA++ protection. The lotion moisturizes and hydrates dry and irritated skin while increasing vitality and skin attractiveness. It can be used as a base beneath makeup or as a stand-alone product for all-day protection and natural coverage.