This makeup hack isn't something new – in fact, it's been around for a while, just not a lot of people know about it. But thanks to makeup artist Kevin Kodra, who shared it on TikTok, this ultimate setting spray hack is growing popular.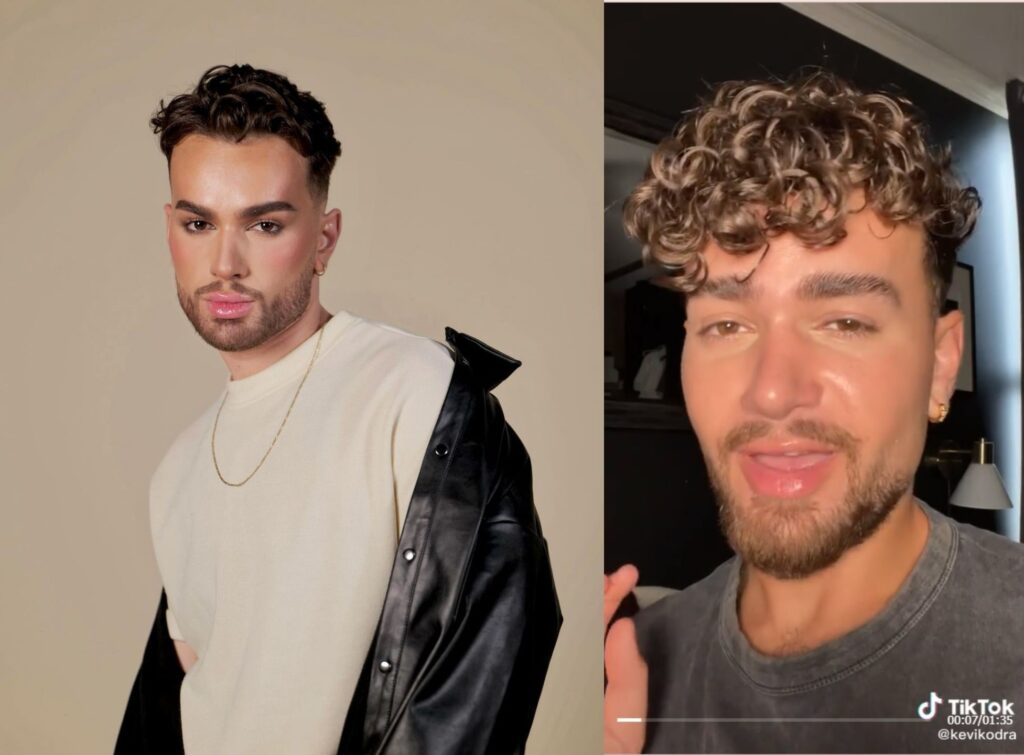 Here's how to use your setting spray before, during and after you do your makeup to ensure a long-lasting, transfer-proof base!
Start with a bare face – but remember to prep with moisturiser and sunscreen because the key is to keep your skin hydrated. Next, find a dewy setting spray and give your skin 5 to 6 sprays to really hydrate and prime your skin before putting any makeup on so you get a nice grip when you apply foundation. Your skin should have a bit of tackiness but don't sweat it, that tackiness will make sure the foundation won't slip off and will last all day.
Now if you want that EXTRA grip, spritz your foundation brush 5 to 6 times – but not too much that it's dripping – and press that brush into your foundation and apply to your skin. This way, you will already have something in there setting the foundation to make sure it stays in place all day and everything will look so smooth. Finally, for the finishing touch, soak a dry sponge with setting spray and dab onto your complexion so it melts the powder into your skin.
And as Kevin said: if you can't take it from him, take it from the makeup queen herself – Nikkie De Jager – who used this setting spray hack in her GRWM video for the Met Gala 2021.
If you'd like to know what the best setting spray is, check out this article here:
Spray It, Don't Say It: These Are The Best Makeup Setting Sprays Ever!