Dark circles under the eyes are usually a sign of extreme fatigue and lack of sleep – but oftentimes, they appear even if you're well-rested. The circles have the effect of making you look old and haggard; and they are notoriously difficult to get rid of.
Enter SK-II!
SK-II has released its new GenOptics Under Eye Circle, the brand's first-ever advanced eye serum from the multi-awarded GenOptics Series. It will redefine the category by addressing the top unmet eyecare requirements faced by young women today.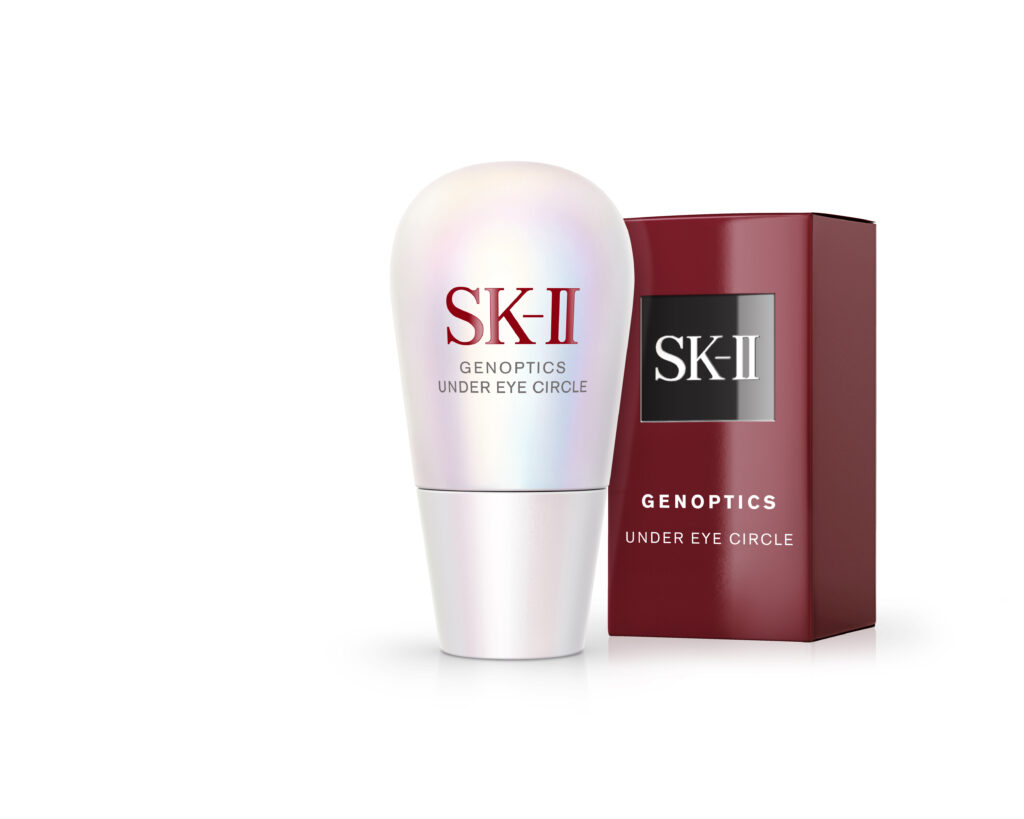 SK-II conducted a comprehensive analysis and identified three major factors producing under-eye concerns today: pigmentation (melanin) accumulation causing dullness; rough and thin skin caused by dryness and pollution; and lack of blood circulation caused by stress. The NEW SK-II GenOptics Under Eye Circle reduces dullness by promoting a healthy turnover to brighter skin and enhances the brightened skin layer by plumping and smoothing fine texture.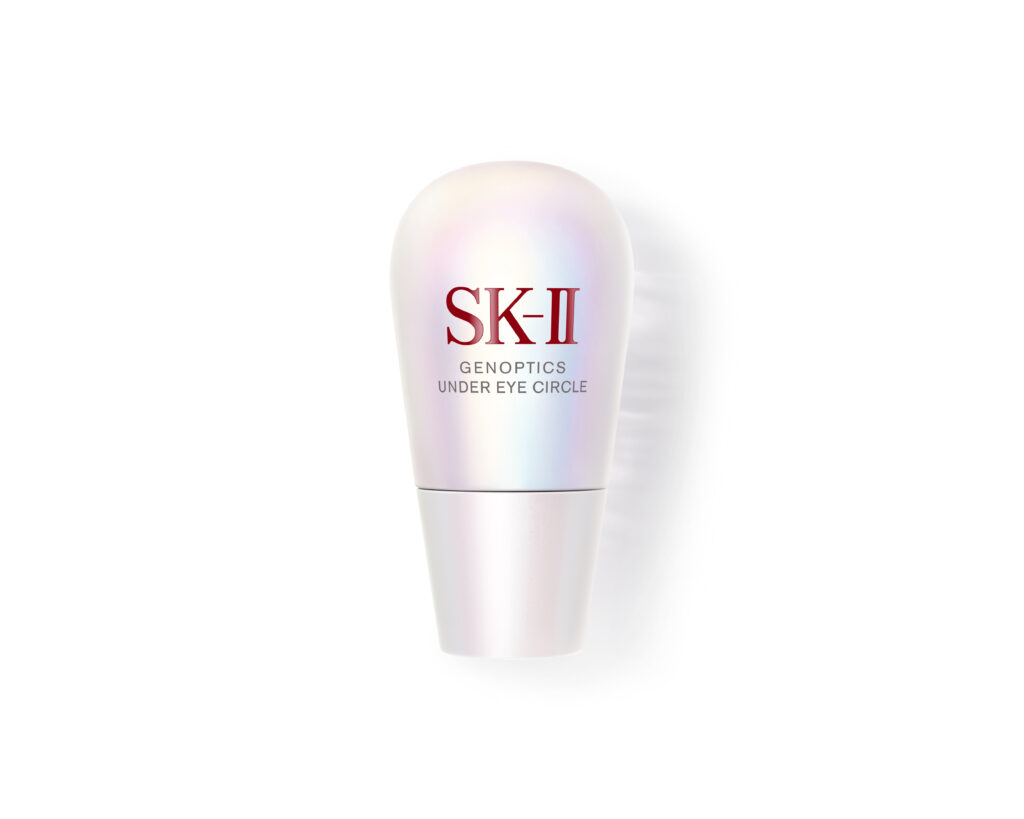 It is formulated with SK-II's one and only signature PITERA™, also with the most advanced GenOptics Aura Technology; and is further enriched with GenOptics Under Eye Dual Complex. The combination enhances and preserves hydration of the inner sides of your eyes.
– PITERA™ – SK-II's exclusive and naturally-derived ingredient, enhances skin barrier function and transforms skin to Crystal Clear 
– GenOptics Aura Technology – Niacinamide & Lotus Flower Extract to increase skin brightness 
– NEW GenOptics Under Eye Dual Complex 
◊ LA-Bright: Provides the eye area with gentle exfoliation 
◊ Sodium Lactate, Xylitol & Trehalose: protect skin from dehydration, while plumping and smoothening texture through powerful moisturization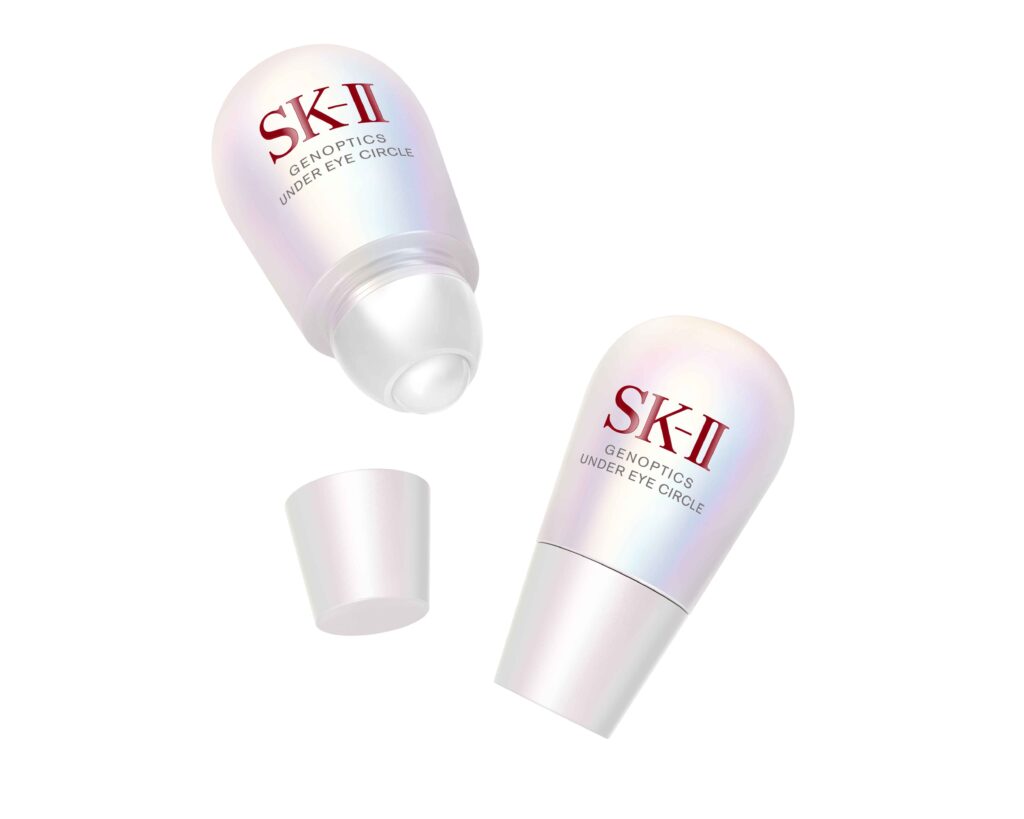 Additionally, this lightweight yet potent serum is designed with SK-II's special ceramic roller ball applicator, which provides a "friction-less" massage that improves blood circulation and cools down the skin to relax the eyes, releasing a bright, radiant aura around your eyes from the first application.
The NEW GenOptics Under Eye Circle is available now at all SK-II shops and counters.  
More on skincare? Read this:
Zits, Zapped: 5 Products That Banish Dark Spots And Acne Scars SO HARD!