The Korean Wave (Hanllyu) had been influencing mainstream societal trends – from K-dramas, to makeup – in recent years. Japanese makeup brands, however, have been in the backseat – until now. We've got some Japanese brands that would make you look the very kawaii-est. 
Make Up / メイク
Majolica Majorca by Shiseido 
An affordable alternative to Shiseido's more expensive make up products, Majolica Majorca is not that well known compared to Canmake. MM has almost the same packaging style of Canmake – the magical girl (魔法少女 mahoushoujo) pattern. Butttt….  MM's aesthetic is more towards older females; not only that… MM has a nail polish line for those who love self mani-pedis. The color palettes of MM is glitter and pastel; a common color choice for the kawaii trend of Japan. However, the official website only caters to domestic Japanese & Overseas Taiwanese consumers (for now at least).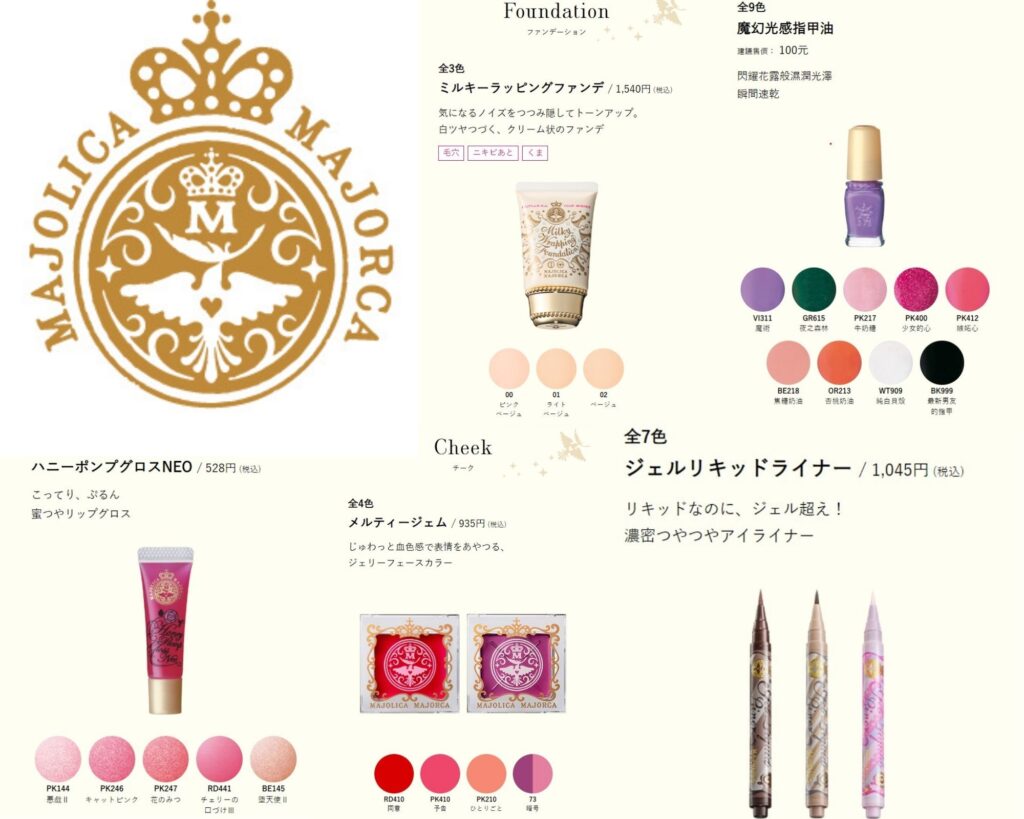 Price Range: (RM20 – RM70)
Isehan Kiss Me Heroine Make & Heavy Rotation 
Heroine Make & Heavy Rotation are from the same parent company & brand umbrella – Isehan/Kiss Me.  Heroine Make is a waterproof eyeliner which is what we all wanted – waterproof make up.  Not only that, Heroine Make also have mascara and powder selections as well. Heavy Rotation, meanwhile, focuses more on the eyebrow game of your daily makeup look. The color choices for Heavy Rotation is more towards natural color like brown and its variants.
Price Range: (±RM50)
Dolly Wink 
If you are looking for falsies (false lashes); Dolly Wink is a brand that is highly recommended. Founded by a model – Tsubasa Masukawa for Koji; Dolly Wink brings in the Kawaii factor to the max. The falsies are high quality and natural looking for those who love the doe-eyed look. Not only that, Dolly Wink also have eyeliner and eyeshadow lines to pair up with the falsies. Dolly wink had also launched a cheaper option of falsies – Easy lash; compared to the regular DW falsies; Easy Lash is kinder to your wallet and still would make you look the Kawaiiest.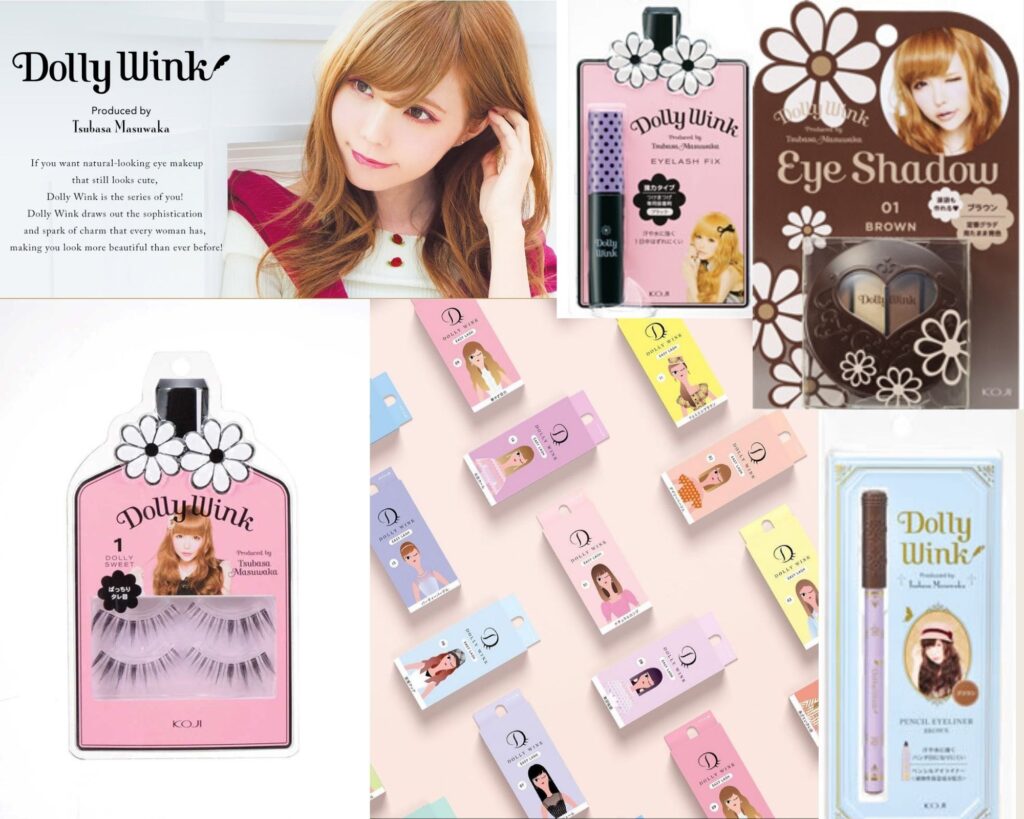 Price Range: (RM50 – RM70)
CANMAKE
The concept of CANMAKE is the epitome of being and looking kawaii. Its packaging is super cute and girly. Which would make their consumers scream out 'めちゃ~可愛い‼' (Lit. trans. very cute) when they see the packaging on the shelf. Not only that; the color palette of CANMAKE tends to be more glitter and shine for its eyeshadow choices. CANMAKE also have their own makeup accessories.
Price Range: (RM30 – RM50)
Release your inner 少女心 (Otomegokoro) with these J-Make up brands to be the most kawaiiest person ever! All brands can be found at Sasa, Guardian, or Watsons; except Majolica Majorca – there isn't a physical kiosk available in stores yet.
Be and stay kawaii ~

⌒°ʚ(ෆ❛ั ᴗ ❛ัʃƪ)ɞ♡°⌒