Featured Image: Unsplash
I know, it is tempting to try to pinch the black plug out –  worse, we poke, prod, and even slap a strip on our noses in hopes of sucking out all the gunk clogging our pores. But this can actually cause scarring and other damage to our skin. Especially in the nose area. 
Here are some facts about blackheads. Blackheads are one of the most common forms of acne. And although people who have oily skin are more vulnerable to blackheads, anyone can get them. These tiny black friends are actually the result of sebaceous glands and hair follicles that get clogged and attract particles in the air.  In short, they are the ''leftover'' dirt, sweat and dead skin skin cells that are somewhat trapped inside the layer of your skin. After a while, the collected dirt will look like a clogged pore with dark colouring. That's why you need to stay away from pooping those small heads out because it will lead to inflammation, and perhaps even a pimple from harming the skin around the area.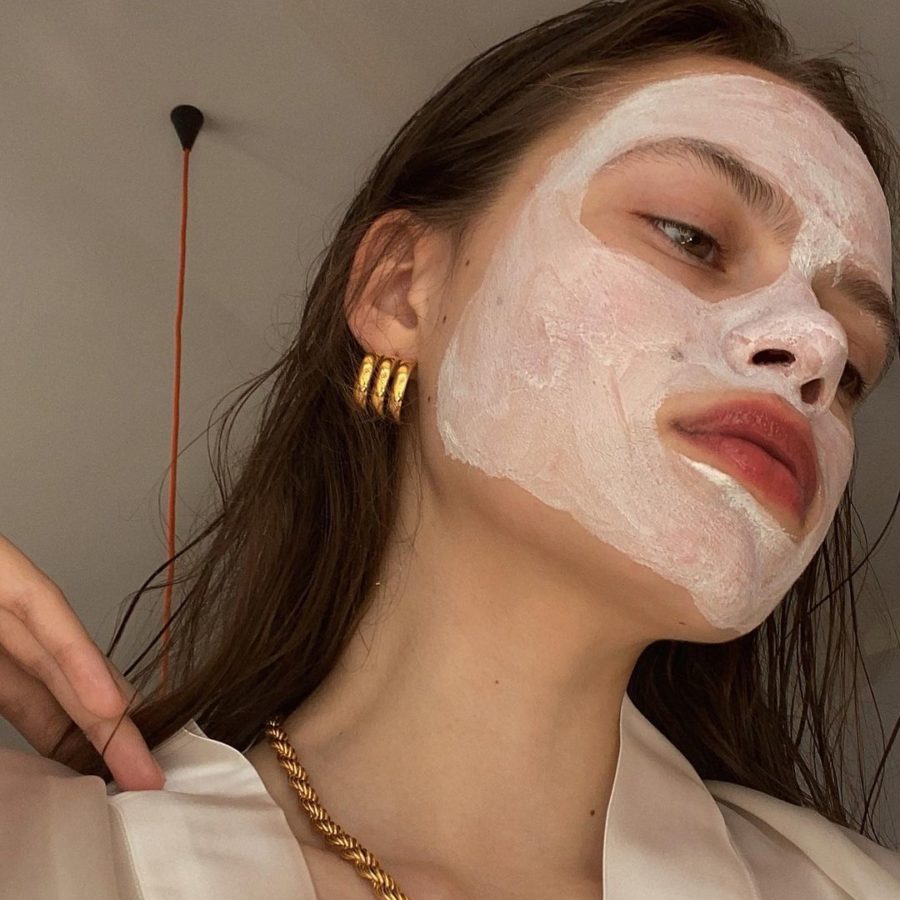 I know it is tempting to squeeze our little friends away but please, tie your hands up. Check out these five simple steps to staying ahead of blackheads.
1. Double cleanse, every day
Of course, the first step in your morning and evening routine is to cleanse away all the dirt and oil that has accumulated on your face area. Be sure to spend at least 60 seconds massaging the cleanser into your face, paying special attention to the T-zone— the forehead, between the brows, the nose and surrounding area, and the chin — where blackheads tend to occur most. In the end, make sure to gently wipe your face with a clean cloth.
2. Try Retinoid 
Retinoids are a way to deliver retinoic acid to our skin. They speed up cell turnover and regeneration, somewhat like a chemical exfoliant but different. Retinoic acid is great for texture and can break down the stubborn, gunky consistency that makes blackheads so unyielding to begin with.
3. Steam/using heat
Popping blackheads on cold skin or skin that hasn't been prepped can lead to redness and inflammation, and can even exacerbate the issue. Start with a hot compress like a warm washcloth, or do an at-home steam. This will help loosen anything that is close to the surface and relax its grip for easier removal.
4. Scrub it out
Use a gentle scrub, or just stick with a muslin cloth with a bit of cleanser while you're washing your face. We recommend you steam first, wash your face, then steam, then go back for another cleanse with the muslin cloth in circular motions. This will free up any of those pesky blackheads that are closer to the surface and rinse them away.
5. Mask away
I can't stress this enough, but no matter what your skin concern is, always try to apply a face mask twice a week. This will ensure your skin feels and looks its best. Use a gentle yet effective clay mask to do an extra little cleanup. But don't overdo this on areas where they are not needed. If blackheads are the issue, stick to those areas. We don't want to over-exfoliate healthy skin, which can cause disruption to a perfectly functional skin barrier.