Faetured image credit: Instagram/@wolfcubwolfcub
Alright girls, repeat after me – stretch marks are normal. Let's pretend they're the battle scars we get to own after fighting this never-ending war over women's rights. Stretch marks are a natural part of the skin's development and the changes we go through during our lifetimes. Almost everyone has at least a few, even the most air-brushed celebs.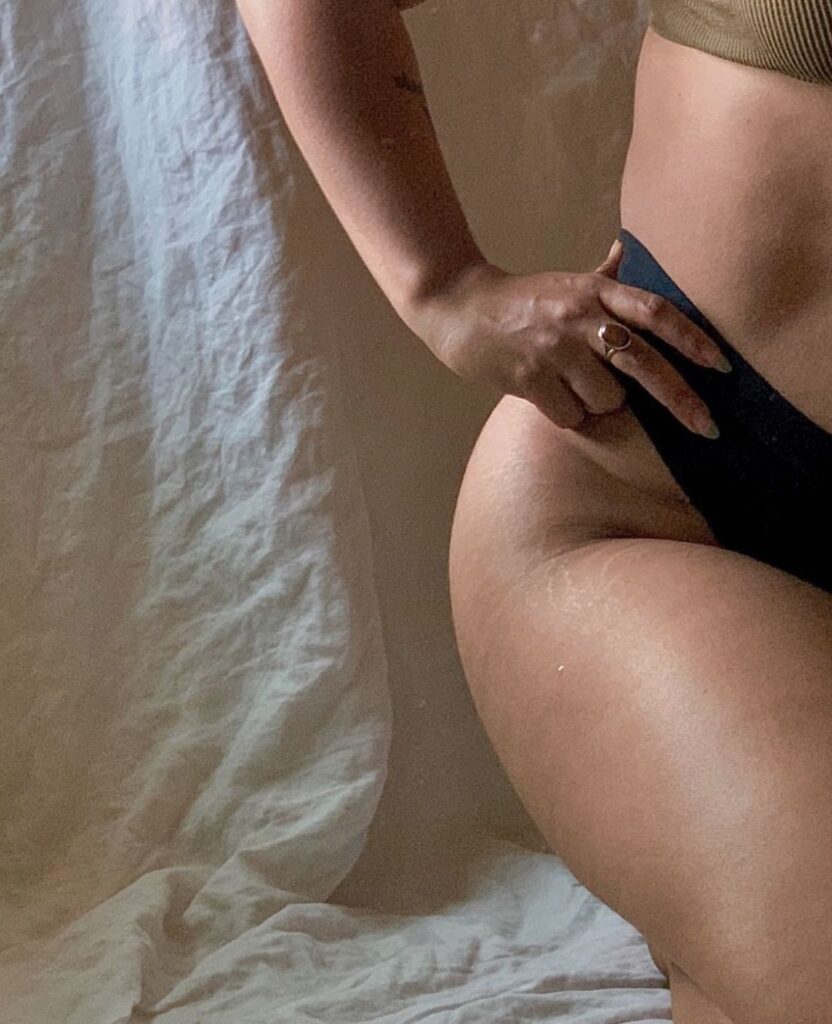 First, you need to understand that stretch marks appear when major changes happen to your body that result in growth or expansion – i.e., puberty, pregnancy, weight gain or increased muscle mass. Anything that suddenly stretches the skin, and, in turn, causes the collagen bundles under your skin to tear away from each other. So, when the skin returns to its usual state, it can look wrinkled and lined, because it's not supported by the same collagen structure underneath.
However, if you happen to fall into the camp of people who want to get rid of their stretch marks, you're probably well aware of the fact that there is a lot of misinformation out there. Because no matter what your social media feed might be telling you, there's actually no specific (read that again) at-home product that is powerful enough to completely destroy your stretch marks. The best way to treat your stretch marks is actually to love them – sorry, but it's the truth. Other than that, we'd say stay consistent in exfoliating, stay hydrated, stay active, and get good blood flow.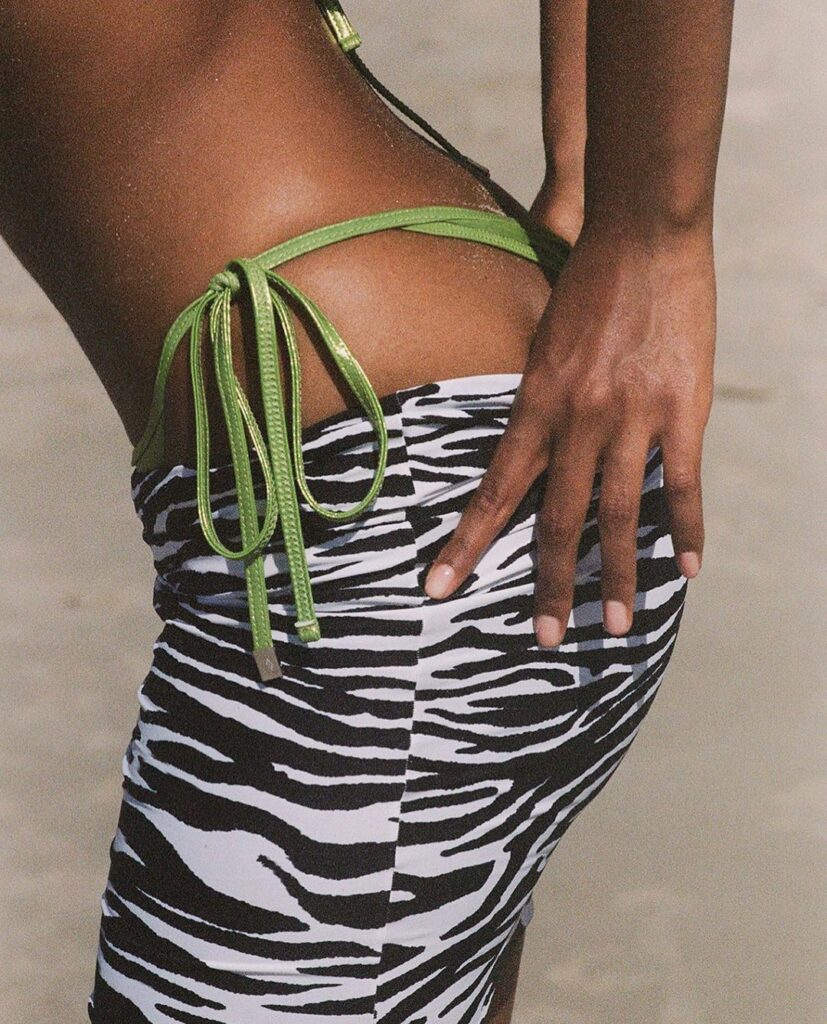 Because scars and striae are more visible when skin is dry and unhealthy, it's smart to keep your skin ultra-moisturized. The best treatment to keep your skin looking healthy usually contains ingredients like coconut oil or shea and cocoa butter. Now, if you try to debunk our statement and say, ''But cocoa butter can indeed get rid of stretch marks,'' we'll say, "Um, no ma'am". They help to soften the appearance of your skin, but not eliminate stretch marks completely. Get what I mean? These natural emollients work double-time to create a protective barrier over your skin to prevent water evaporation from the dermis, keeping things looking supple and even. Thus, your skin will look softer and smoother than ever.