If you're looking for something that promotes hair growth and strengthens it at the same time, there's a plethora of options readily available in the market. There're no shortage of hair tonics, serums, cleansers and whatnot. While these chemically-infused products might make you feel your money's well spent, and results surface shockingly sooner than you imagined, in the long run, however, you might be doing more damage to your hair without realizing it. Natural products and DIY hair care solutions are the better option, as they leave your hair damage-free while giving you satisfying results.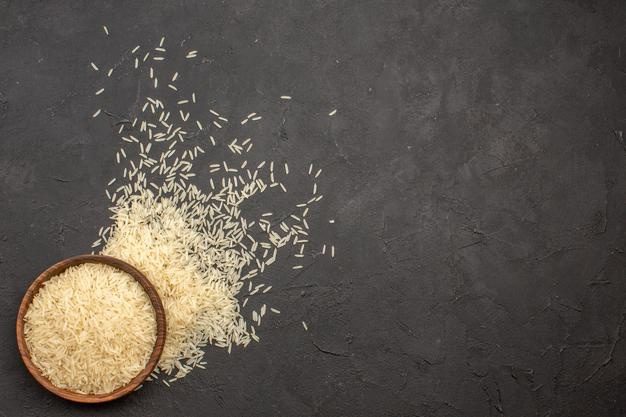 Read also: The Baobab Oil, The King Of Oils In The Beauty Industry
While we're on the topic of natural remedies for hair care, rice water has been touted as a great ingredient to strengthen hair and promote hair growth. Rice water is used as a holistic treatment, most famously by Japanese and Korean women, because they swear by its benefits. The reason this ancient ingredient is popular today is because… it works! So, the next time you wash rice, remember to save some rice water for your beauty regimen because the starchy water is a solution to many hair care woes! If you want to know how to make rice water for stronger hair, here's how.
What you'll need:
Rice (White, brown, or purple, if you have blond hair and want toning benefits, like purple shampoo)
Water
Bowl
Strainer
A spray or squeeze bottle.
Make your rice water:
Mix equal parts rice and room-temperature water in a bowl. Let it sit for 30 minutes.
Stir occasionally.
At the end of the 30 minutes, the water should have a milky, foggy, and cream color.
Grab your empty container and strain the rice-water concoction into it, so what you are left with is your rice water in the container.
How to apply
"Rice water can be used regularly, just as you would apply a hair conditioner," says board-certified dermatologist Joshua Zeichner, M.D. "Apply to freshly washed hair, and let it sit for five to 10 minutes before rinsing. You can apply a traditional conditioner afterward if necessary."
Read also: Many Of Us Have Been Applying Hair Conditioners Wrongly And Here's The Right Way To Do It
Benefits of rice water:
Full of hair-strengthening nutrients
Forms a protective seal around the hair
Massaging the scalp can stimulate circulation
Promotes hair growth