Slathering your face with comedogenic make-up products can be a disaster to your skin in the long run. But rummaging around for the right skincare products can leave a hole in your pocket.  So why opt for exorbitantly-priced skincare and make-up products when you can have both in one product? We present to you Mineral Foundations!
Clean and organic beauty products were once far from common and difficult to find,  but no longer now! It is time to start using natural beauty products for future endurance.
There are presently a large number of non-toxic natural products on the market. Trust us, when we say that they are just as reliable as your ordinary foundations, but a whole lot healthier. Let's make your maquillage and skincare products work together as your skin's numero uno item.
If you're planning to change to "clean" beauty, it is great to start with mineral makeup. Mineral makeup is free of irritants such as talcum and chemical additives, making it a good alternative for people with sensitive skin that is prone to break outs, itchiness or dryness.
It lets the skin breathe and does not impede it with chemicals, artificial colours, scents, or preservatives. Mineral makeup also has built-in sunscreen and gives you a very light, minimal makeup feel, so that your skin doesn't feel congested.
So, come on beauties, let's learn how to apply these 5 best mineral foundations catering to all your specific needs – whilst giving you a healthy glowing sheen!
L'Oreal Paris True Match Loose Powder Mineral Foundation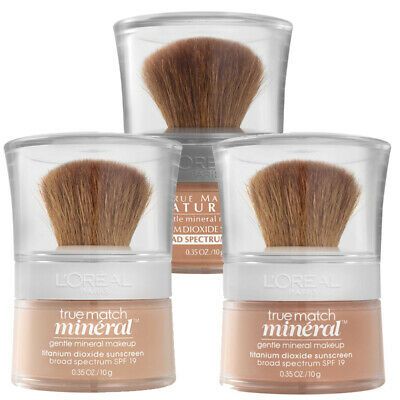 To name a few of its magical properties, this drugstore powder eliminates glare, evens out skin tone, and reduces the appearance of fine lines and pores. The mineral base also comes with a powder brush, which is perfect for tossing in your pocket for on-the-go touch-ups.
To apply, first, swirl the brush in the sifter, then start in the centre of your face and work your way out to your hairline, chin, and jaw.
Clarins Skin Illusion Loose Powder Foundation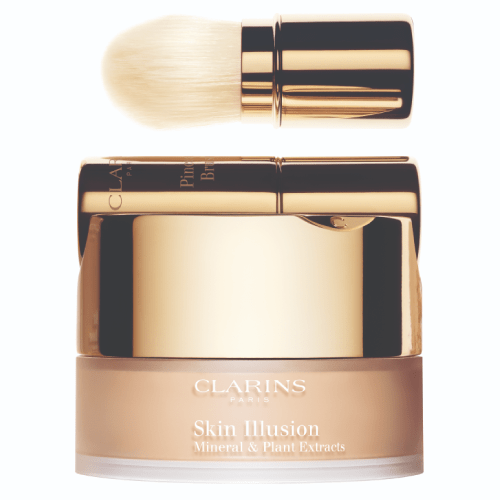 A matte finish that helps to conceal lines and imperfections. Your skin will appear hydrated and natural. Clarins Skin Illusion Loose Powder Foundation with Mineral and Plant Extracts is a light-reflecting loose powder foundation with a lustrous matte finish and buildable coverage.
This oil-free formula is suitable for all skin types, and the built-in blending brush is specifically designed for flawless application and a natural, "bare skin" effect. You get to choose the level of coverage, varying from sheer to medium.
Lancome Miracle Cushion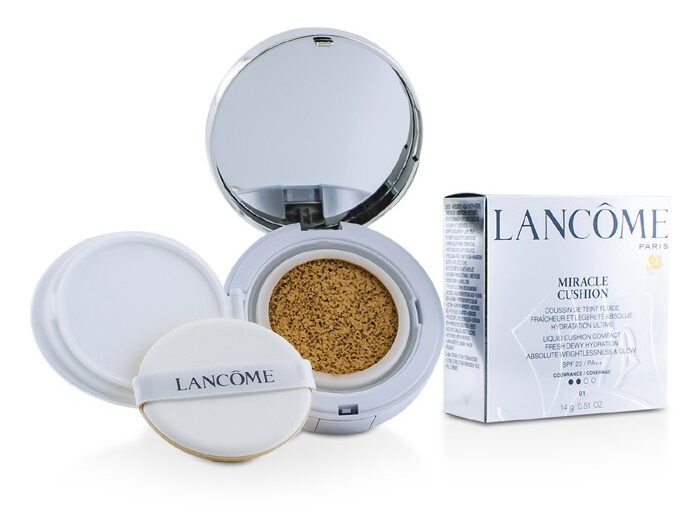 The Lancome Miracle Cushion Base compact opens to expose a super-soft cushion with tiny air holes and a lightweight foundation formula that is super light on the skin – instantly giving you a luminous look.
It's been designed to provide an even amount of product and often saturates the cushion to make application easier. The foam applicator has also been designed to provide even and convenient coverage without taking up any of the product or making a mess. Simply wipe the saturated pad over your face to spread the foundation, pressing it against the cushion as you get more foundation. Apply it smoothly, covering your entire face, till it gives you full natural coverage.
Tarte Amazonian Clay Full Coverage Airbrush Foundation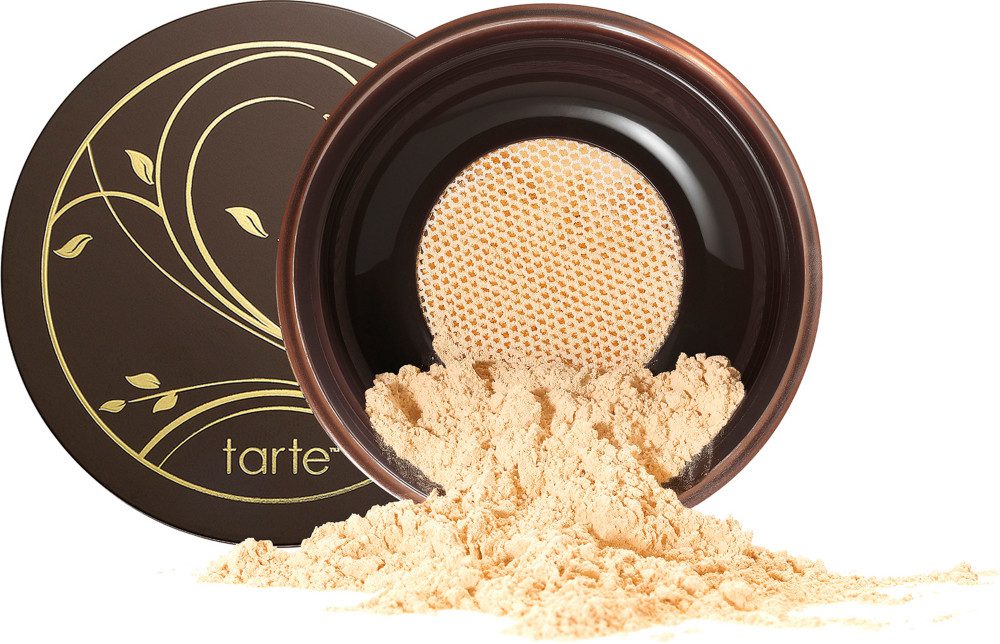 According to experts, Tarte's Amazonian Clay coverage base is ideal for long wear. The main ingredient in Amazonian clay regulates oil, so you won't have to reapply throughout the day.
This unique formula, infused with Amazonian clay and the gemstone tourmaline, tends to reduce oiliness and shine while ensuring coverage comparable to any typical foundation. Besides that, the addition of mineral-rich pearl powder has anti-aging advantages, such as refreshing the skin's surface to keep you looking energized at all times. All it takes is a few swipes of this long-lasting foundation to get you ready to face the day.
NYX Professional Makeup Mineral Stick Foundation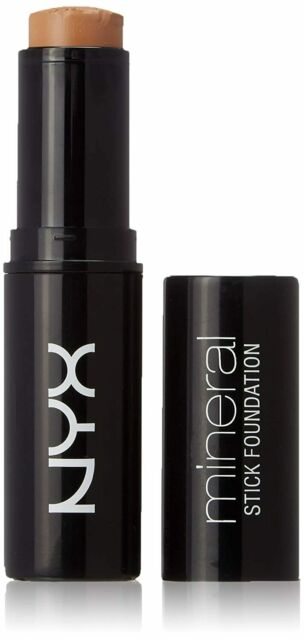 Stick foundations are incredibly versatile and easy to apply. It just takes a few swipes of cream and a few dabs of your fingertips to blend seamlessly into your skin. With minimal effort, you can achieve weightless maximum coverage, a healthy hue, and a smooth finish.
Despite its solidity, the texture is satiny and glides on smoothly. A makeup artist's hidden weapon is a stick foundation. It's blendable, so it could be used as a foundation as well as for highlighting and contouring.
Mineral makeup, if used as part of your everyday beauty regimen, will really accentuate your features, whilst simultaneously enhancing skin health. It's time to kiss goodbye chemical-laden makeup and welcome healthy radiant skin by switching to natural makeup!
How To Pull Off The Perfect Nude Lipstick Look For Any Occasion