The Innisfree Jumbo-Sized Green Tea Seed Serum is back! Double the size with 30% off the price – you won't wanna miss this limited time offer.
Green Tea Serum instantly increases your skin's moisture by 710%, and improves skin's moisture barrier by 92.3% in 30 mins!!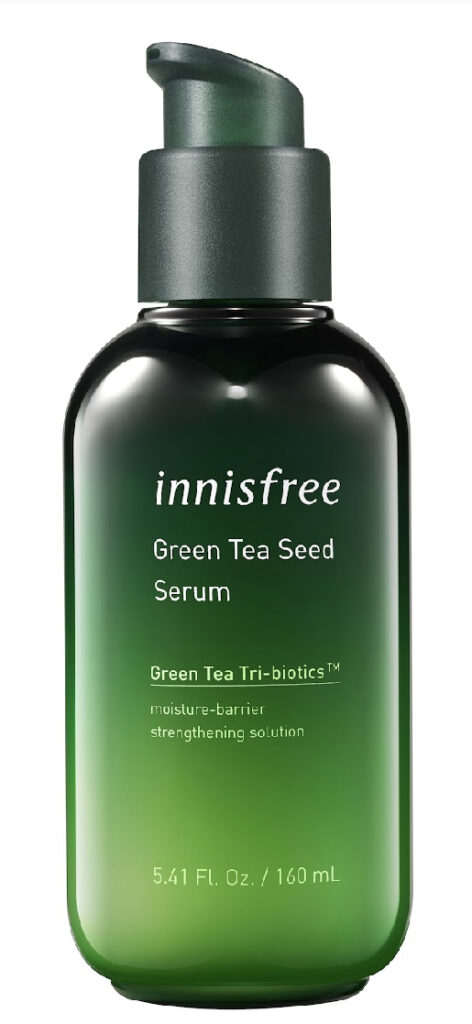 This intensive moisturising pre-serum contains the latest 4th generation formula with Green Tea Biome to reinforce your moisture barrier, five types of hyaluronic acid of different molecular sizes to replenish moisture deep into your skin and allantoin that provides a soothing effect.
Innisfree will be also releasing a new series of daily soothing masks – Moment for Skin Mask!
We want you to practice self-care with their latest sheet masks:
Soothing Moment for Skin Mask (Water Essence Type)
Hydrating Moment for Skin Mask (Essence Type)
Brightening Moment for Skin Mask (Serum Type)
Peeling Moment for Skin Mask (Serum Type)
Innisfree's best selling loose powders have upgraded with a new look featuring a beautiful, minimalistic and clean design with a soft coloured lid and a matte-coated transparent container.
These powders are now fragrance free and have a 10-free clean formula.
Please check out the NEW Packaging for their best selling loose powders! We're loving the minimalist design. 🙂
No-Sebum Mineral Powder
No-Sebum Moisture Powder

Get a FREE Reusable Tyvek Eco Bag 
when you purchase RM200 and above, including a Jumbo-Sized Green Tea Seed Serum (160ml).