At this point, as much as we are eager to make a trip to our favourite spa and salon, the pandemic isn't just letting us. But worry not, there are plenty of easy ways you can recreate a relaxing spa-like experience at home! 
A spa day at home can be as simple as popping on a sheet mask or investing in a muscle-soothing soak to ease tightness from sitting on your couch all day! And to help you make it happen, we're sharing all the best tips and DIYs you can do. So sit back and relax.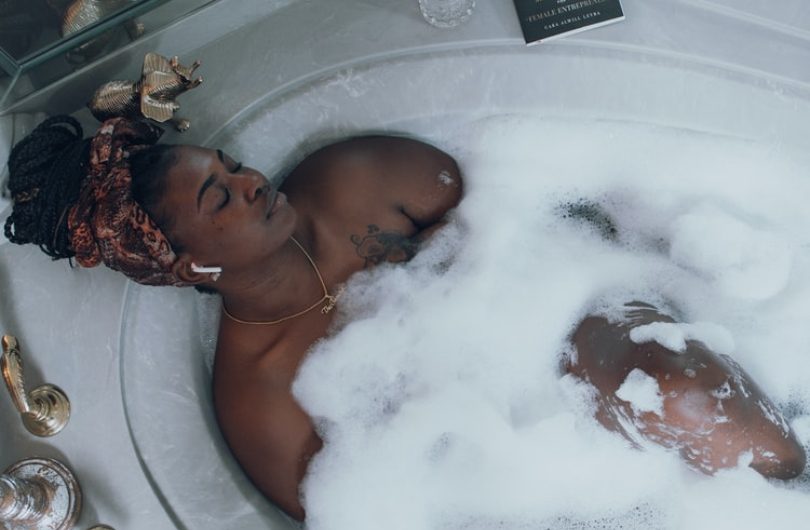 1. Load Up On Hot Towels
Rather than running back and forth to the sink to wash your face between steps, load up on soft cotton towels. Soak them in hot water, then wring them out until they're just slightly damp. Use these to clean your face and wipe off any product, just like the professionals do at the spa.
To up the ante, add a few drops of essential oil to the water—lavender or eucalyptus are both good options. As you apply the warm towel on your face, you'll be breathing in and getting all of the aroma-therapeutic benefits of the oil.
2. Get Masked Up! 
There's no doubt that a good face mask is a quintessential skincare indulgence. Mix one tablespoon each of turmeric, raw honey, and milk. Apply all over and leave on for 10 to 15 minutes before rinsing. The turmeric is anti-inflammatory, honey is antibacterial, and the lactic acid in the milk gently exfoliates, leaving your complexion clear and glowing. Related article: 
3. Shower Session 
Even those few minutes you spend under the spray every day can become more like a full-body treatment, simply by changing the temperature of the water. Experiment by switching from hot to cold. This is good for the skin and helps improve blood flow.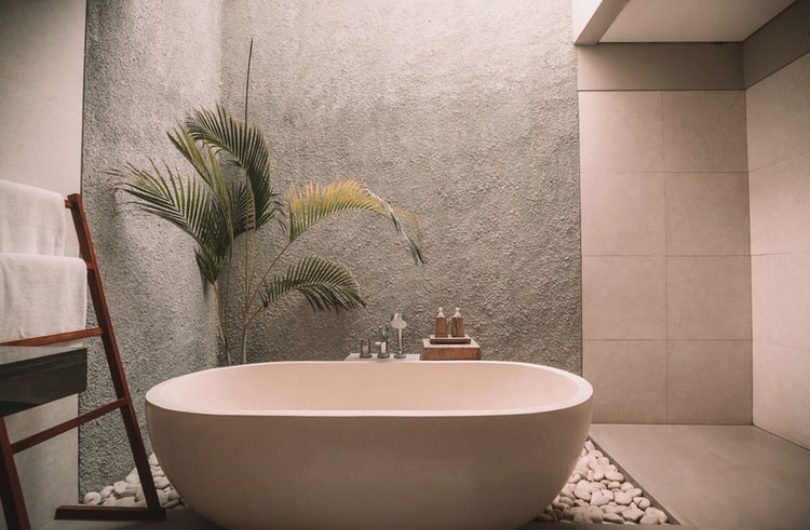 4. Treat Your Eyes
Flash news: cucumbers aren't the only way to soothe tired eyes. You can try boiling two chamomile tea bags in milk, then refrigerating them until cool. Place over your eyes for 10 minutes to help refresh eyes that are tired from staring at the computer screen for hours on end or after a day in the sun (you can store these in the fridge for up to a week!).
5. Apply Body Buffer
You can easily create Dolentz's at-home version with just two (yes, two!) items that are probably already in your kitchen. Combine equal parts granulated sugar with liquefied coconut oil into a paste-like consistency. Use it to scrub from head to toe before rinsing off (do so in the shower for easy clean up). The sugar gently removes dead skin, while the coconut oil is especially hydrating.