Eyelash lifting, Eyelash extensions, Oils to grow lashes… and all the many concepts brought about to enhance the look of our eyelash is ticked as a new mandatory ongoing trend among our fellow females.
Do you want your lashes to be longer, fuller, and fluttery? In much less than a minute, a good coat or two of mascara will do the job. However, if you're just getting started, you'll need some tips to prevent your lashes from appearing clumpy and droopy.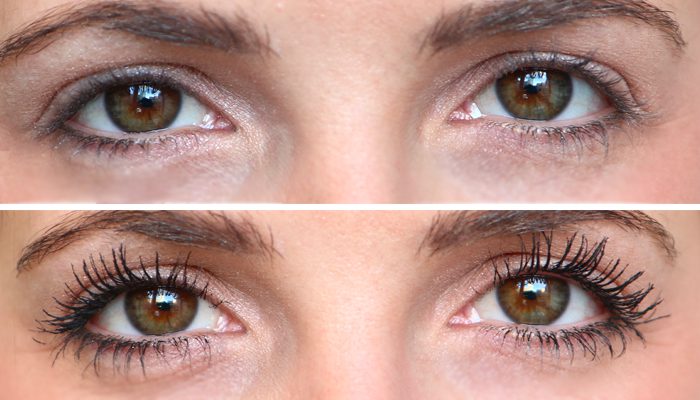 Get all hassle and fury free when you can make them appear naturally fuller and long, augmented simply with just a few swipes of mascara. Yes, ladies, a few right tricks with mascara is all you need to do all that.
Pick your favourite mascara based on your own personal preference
Mascara application can be unnerving, especially with the strange-looking spoolie brush, varying from the various brands available out there in stores. Pick the right one, that's either waterproof or smudge-proof based on your preference.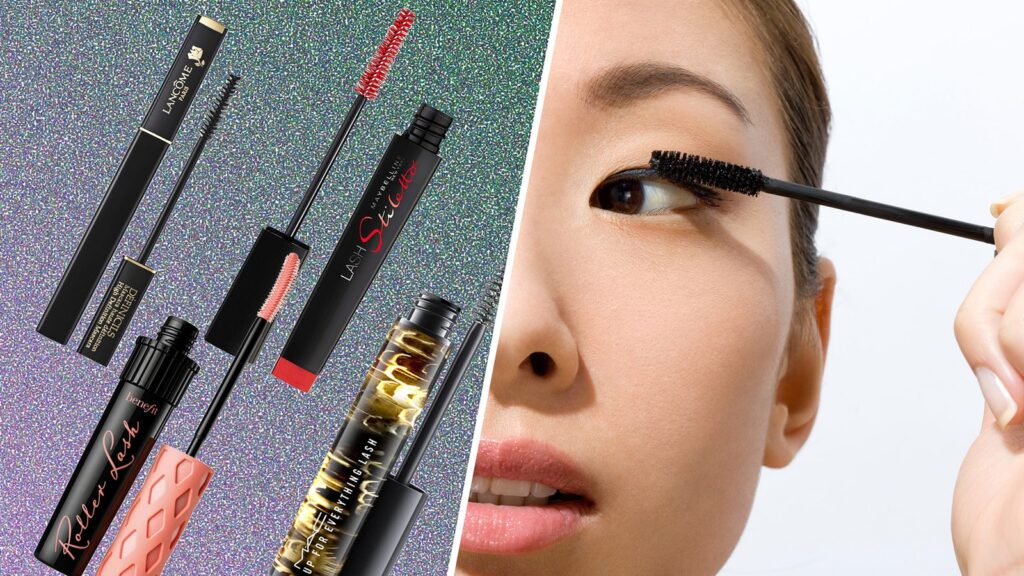 Bare in mind, that the perfect mascara wand's tapered top and dense bristles can help you touch every eyelash, giving your lashes a fuller texture, making your eyes look bigger. The improper application techniques, on the other hand, might smudge the mascara and clump your lashes.
Start with clean lashes
You don't want to be brushing an eyelash that has already been smothered with mascara or oil cause it might either smudge it or make it clumpy. To start off from a clean slate, wash your eyes and lashes clean.
Curl your lashes using a curler
This is the most important trick! Always remember to curl your lashes. Look straight into the mirror, place your lashes in between the curler carefully, catching all the lashes in and close your lids and press the curler not too hard.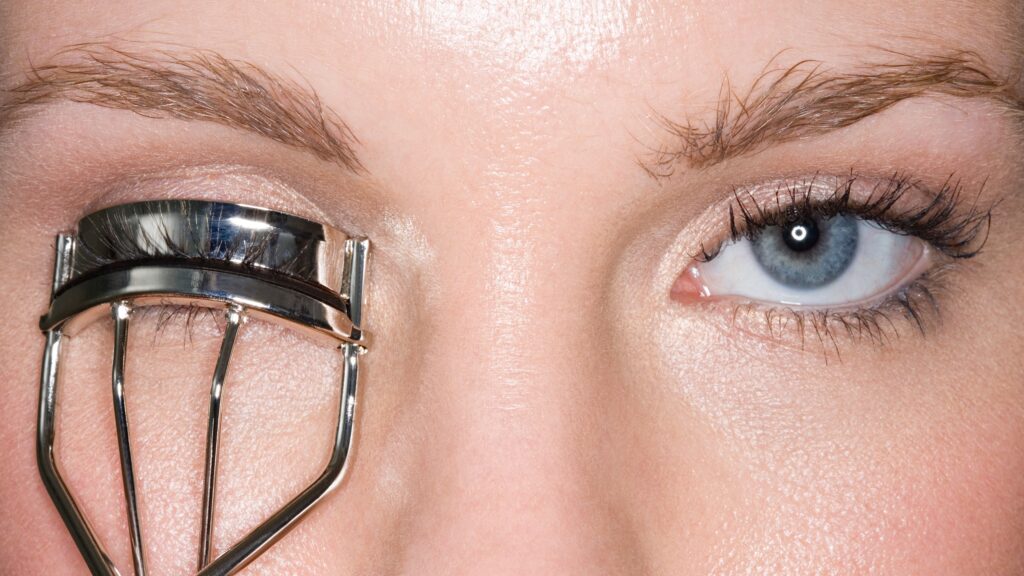 Do it multiple times as you work your way up to the tip of your lashes and have em' all nicely curdled and lifted. Never ever curl your lashes once you have applied mascara, this would have your lashes sticking to the curler miserably!
Apply the mascara with your eyes closed
The most common mistake we all make! We often have our eyes wide open, staring right into the mirror while brushing our lashes vigirously. However, to have your eyelashes fully curled up, you must apply them carefully with your eyes closed.
Start at the middle and apply the mascara meticulously up. Don't brush it from the base, brush the mascara slightly away from the edge and move it all the way to the tip, lifting your lashes up as you stroke.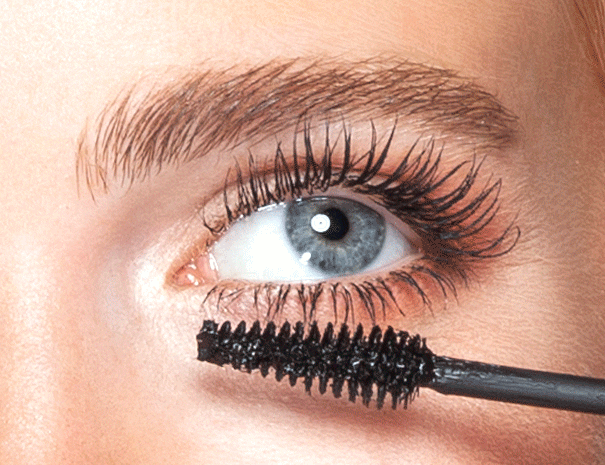 You should "wiggle" the brush to ensure that it evenly coats all the eyelashes and before beginning to apply the mascara, be sure, to wipe off the excess product on the applicator first.
Applying mascara without removing excess product can have you smudging it all over your lids and around your eyes, messing up your whole make-up! 
Coat your lashes with mascara at least two to three times
Apply the same technique as before and recoat your eyelashes carefully with mascara two to three times. This would further enhance the lashes to look even thicker and longer.
Be quick to reapply before the first coat dries! When you recoat once it has dried, it would have your lashes atrociously clumped up.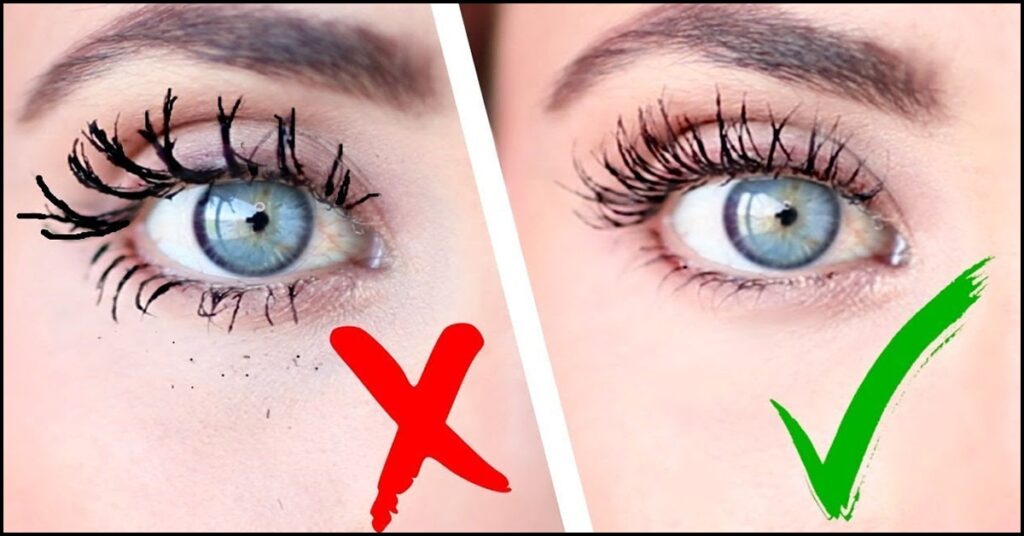 "Fluttery and flirtatious, not clumpy and lumpy," is the secret to flawless mascara application. And the guides listed above will help you get there. If you know how to apply mascara correctly, you can effortlessly accentuate your eye look. So, without further ado, follow these easy tips and let your eyes do the talk!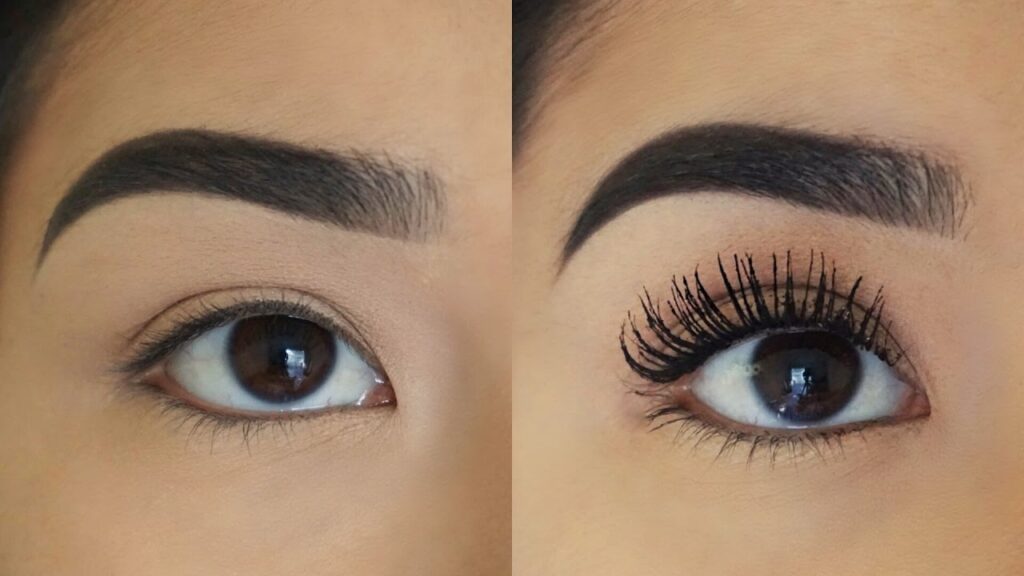 Safe the buzz and hurry to your beauty parlours when it takes just 2 minutes in front of your mirror with a perfect stick of mascara to achieve this perfect long lashes at home!