Skincare is one of the most important regimes in a women's daily routine! Listening to the worries of almost many women out there, striving to find the proper range for their skin, especially living amidst this humid tropical country, finding the right products through the plethora of items flooding the shelves at the market is always a journey in a maze for many out there…
Our locally established halal brand, Wardah, is one of the best leading skincare range to be birthed in the market! Ladies, their products are a MUST HAVE in your regime! All their products are infused with natural ingredients catering to all types of skin, rated at a super-economical price range affordable by all!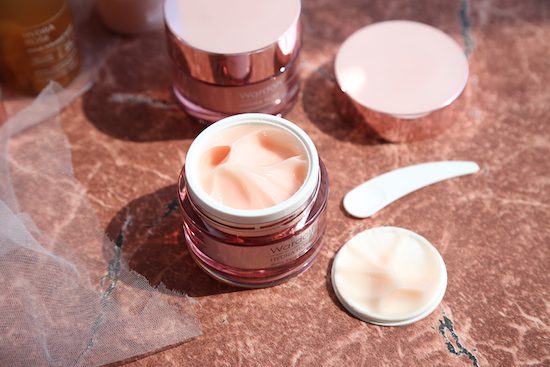 Remember ladies, hydration is a huge need for our skincare to ensure there's efficient hydration on the skin to treat it with a supple look without heavy congestion of makeup!
Wardah, the market-leading halal cosmetic, and skincare brand unveiled its latest Signature Series Wardah Hydra Rose in Malaysia to fix women's top beauty concern; hydration!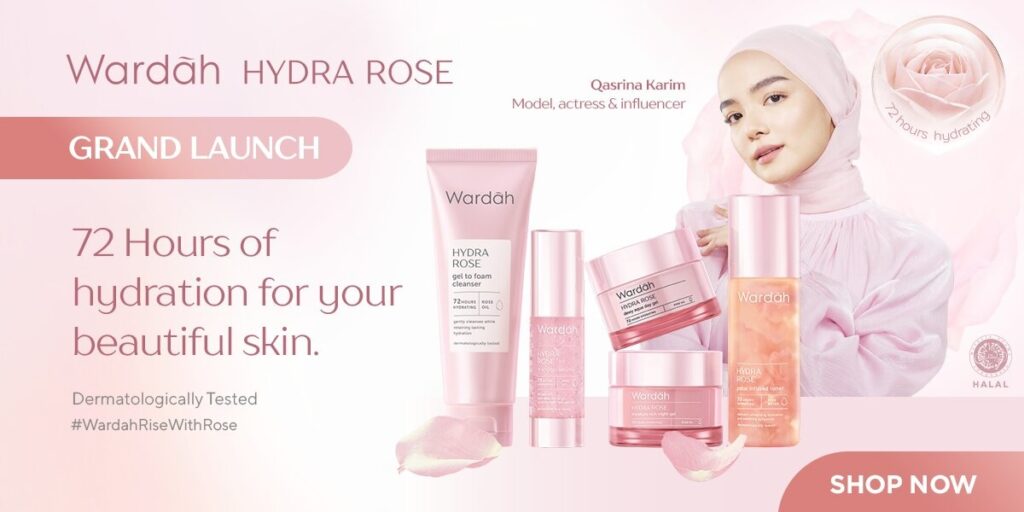 Wardah Hydra Rose products are crafted with specialty roses from the European region and contain Avalanche Rose Oil extract combined with a water-based 72-hour Hydrating Active that is micro-encapsulated. The combination of these two ingredients hydrates parched skin, making it look more luminous and dewy.
The 72h Hydrating Active has a similar composition to the skin-produced Natural Moisturising Factor (NMF), which works by binding water on the skin's outer layer. Conversely, the Hydrating Active raises the level of NMF in the skin. Wardah Hydra Rose, Head of Wardah International Business, Shabrina Salsabila said;
Committed to the science of skincare, Wardah Hydra Rose is the brand's most innovative range to-date, made uniquely for those who are troubled by dry and dehydrated skin, which is often caused by poor water consumption, air-conditioned rooms, lack of sleep, and sun exposure.
Wardah's new sine qua non range consists of:
Wardah Hydra Rose Gel-to-Foam Cleanser is a lightweight cleanser to ensure skin is not stripped of its moisture when cleansing.

Wardah Hydra Rose Petal Infused Toner restores the pH and moisture of the skin. 

Wardah Hydra Rose Micro Gel Serum contains tiny pink hydrating beads to provide and lock in extra moisture.

Wardah Hydra Rose Dewy Aqua Day Gel is enriched with bio-hyaluronic acid that lines the skin surface, keeping the skin hydrated throughout the day.

Wardah Hydra Rose Moisture Rich Night Gel soothes and nourishes the skin at night and prepares it for the next day.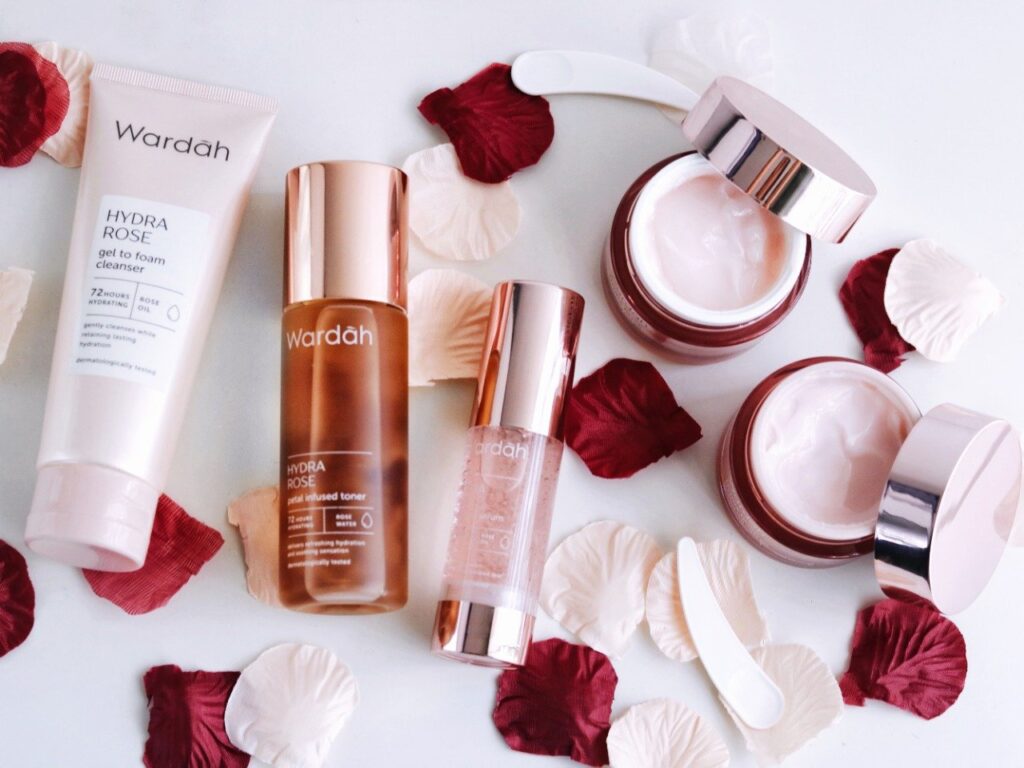 In line with its mission to produce products that prioritise the wellbeing of its users and the environment, every product in the Wardah Hydra Rose series is made from organic roses that have been sustainably grown and harvested.
In addition, the Avalanche Rose Oil is extracted using technology that is patented according to sustainability standards. Wardah further extends its hand to help uplift the women in our society who have been hit by events of the current pandemic, especially those that have lost their jobs by building a new income stream for themselves by initiating a new initiative named 'Digital Beauty Advisors'!
Wardah's new "Digital Beauty Advisors" initiative will enable anyone with a mobile phone to become a Wardah beauty advisor and build a new income stream from every product inquiry that comes through Wardah's Facebook and Instagram pages in Malaysia.
Enabled by a Customised Solution supported by the team from Momentum Commerce, all customer service inquiries that the brand receives via these social channels will be directed to Wardah's Digital Beauty Advisors. Beauty Advisors will be incentivised for every successful sale made through Pancake.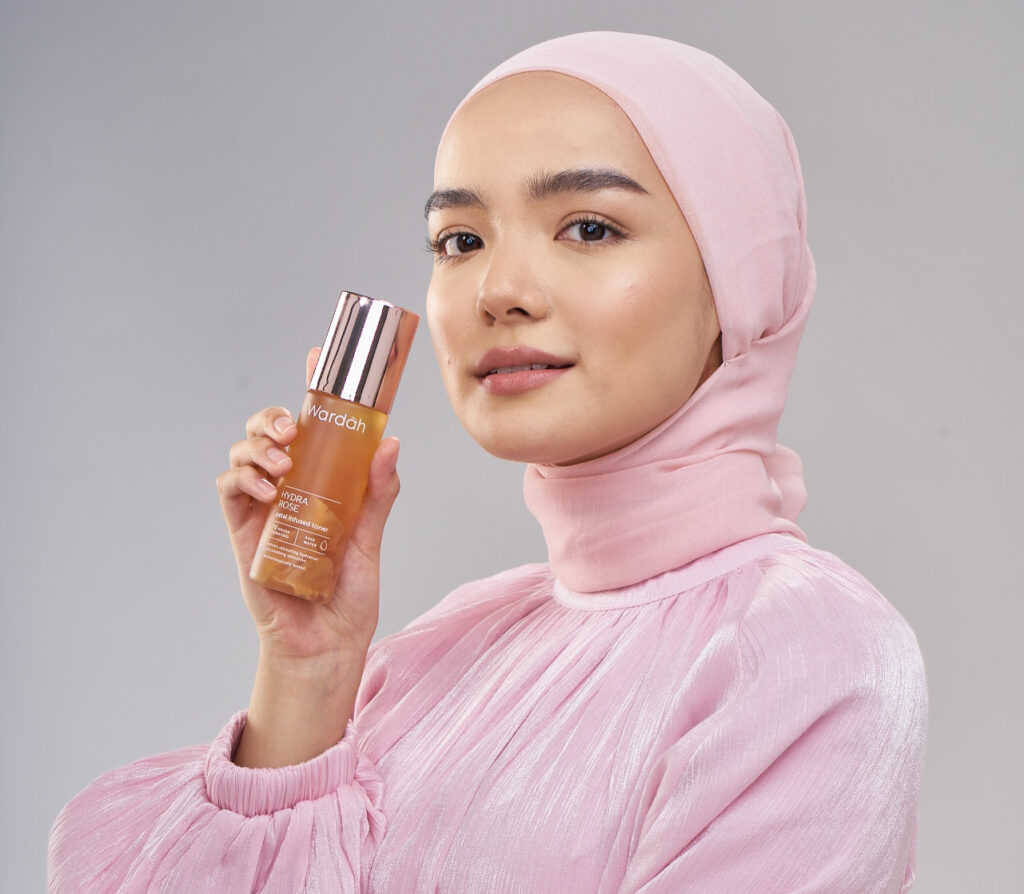 To build a better personal touch among our fellow beautiful ladies in Malaysia, the new face of Wardah's Hydra Rose is ever gorgeous Qasrina Karim! Wardah believes Qasrina Karim is the perfect personality to speak to the hearts and minds of their Malaysian customers.
To celebrate the launch of Wardah Hydra Rose series, the brand will have a one-day mega Shopee exclusive on April 22 to treat its customers to giveaways, contests, and promotions. There will be an exclusive 10% discount for Shopee app users with every purchase of 3 Wardah products in a single transaction.
All Wardah Hydra Rose products are available at Watsons and Guardian retail outlets nationwide and online on Shopee, Lazada and Zalora!