From the sickening outfits to the iconic one-liners, Sex and the City has always been known for its fabulous fashion sense and the adorable friendship between the four main characters. As Carrie Bradshaw quipped, "You don't need a diamond ring when you can have a really big closet", and she was right! But have you ever sat watching an episode of Sex and the City, and wondered which of Carrie's classic luxury handbags would offer the best return on investment?
The online coupon platform, WeThrift, conducted a research and analysed which handbags gained the most resale value when sold on verified resale sites from a seed list of the top 30 designer handbags. The study revealed that these 6 luxury handbags gain the most value when they are resold online: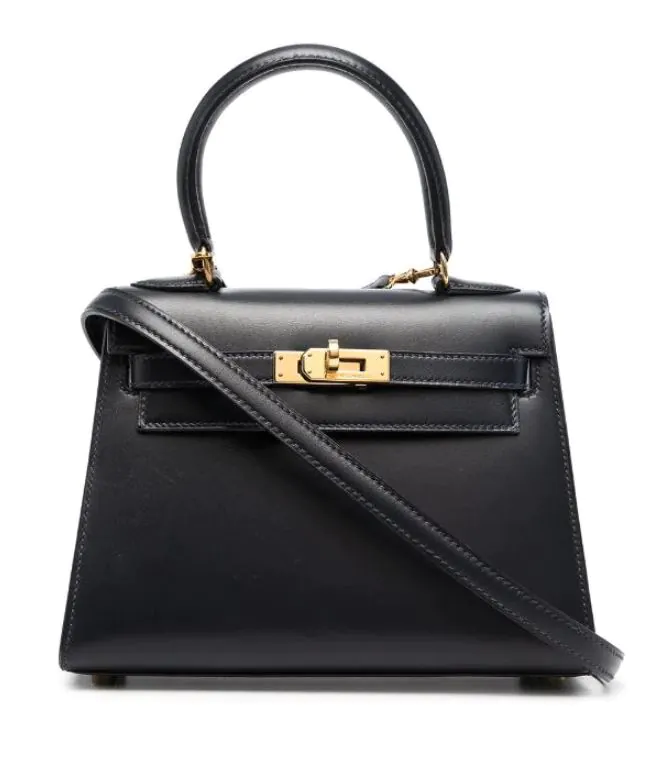 Hermes 1991 Mini Kelly Bag
The 1991 Mini Kelly by Hermes has been revealed to gain the most in resale value, ranking in first place. Known for its sleek, timeless design, the bag has a resale price of a whopping £34,995. These results highlight a 468% increase in value since its release in 1991. Originally sold for £6,159, this represents a massively successful return on investment.
Chanel 2.55 Handbag
Second on the list was the Chanel 2.55 handbag. The-instantly recognisable quilting of the bag exudes opulence and style, which is one of the reasons why the item comes with an impressive resale price of £6,862. As the bag was originally sold for £3,360, it has more than doubled in value since its release in 1955. This surge in popularity was emphasised by a 104% increase in market value, making the bag a worthy contender for second place.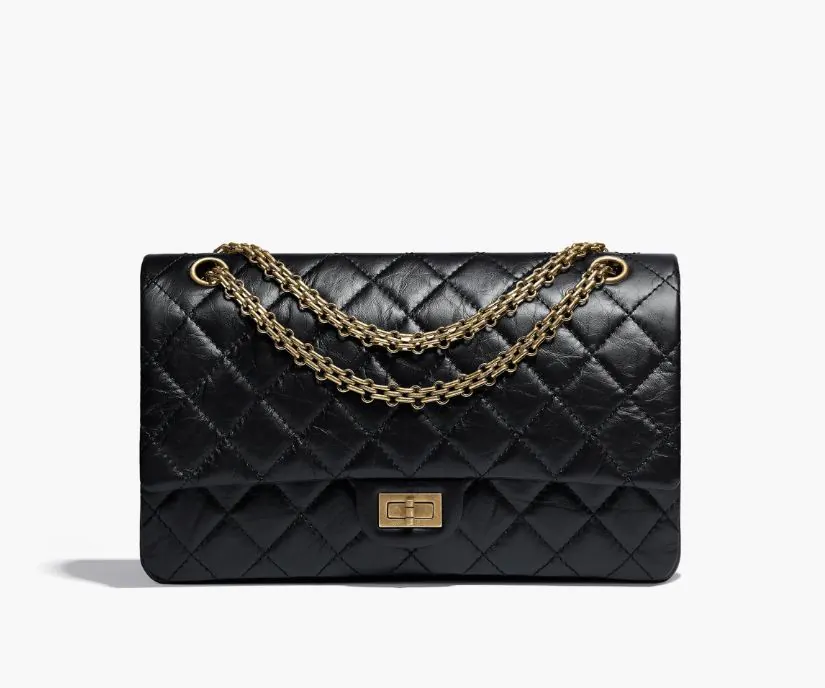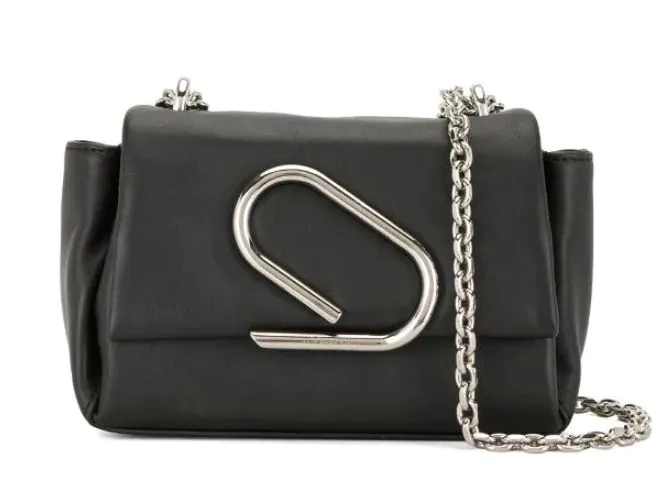 3.1 Philip Lim Alix Chain Crossbody Bag
In third place was 3.1 Philip Lim's 2015 Alix Chain Crossbody bag, with a resale price of £739.20. Originally sold for £415, the bag has increased in price by 78%. This bag also had an increase in searches of 8300% over the course of a year.
Take a look at the full list below:
| | | | | |
| --- | --- | --- | --- | --- |
| Brand | Handbag  | Sale Price | Resale Price | % Increase in Value |
| Hermès | 1991 Mini Kelly Bag | £6,159 | £34,995 | 468.19% |
| Chanel | Chanel 2.55 | £3,360 | £6,862 | 104.23% |
| 3.1 Phillip Lim | Alix Chain Crossbody Bag | £415 | £739.20 | 78.12% |
| Chanel | Classic Single Flap | £5,495 | £6,018.95 | 9.54% |
| The Row | Margaux 10 Suede Tote Bag | £2,960 | £3,231 | 9.15% |
| Hermès | Togo Birkin 35 Bag | £11,414 | £11,995.00 | 5.09% |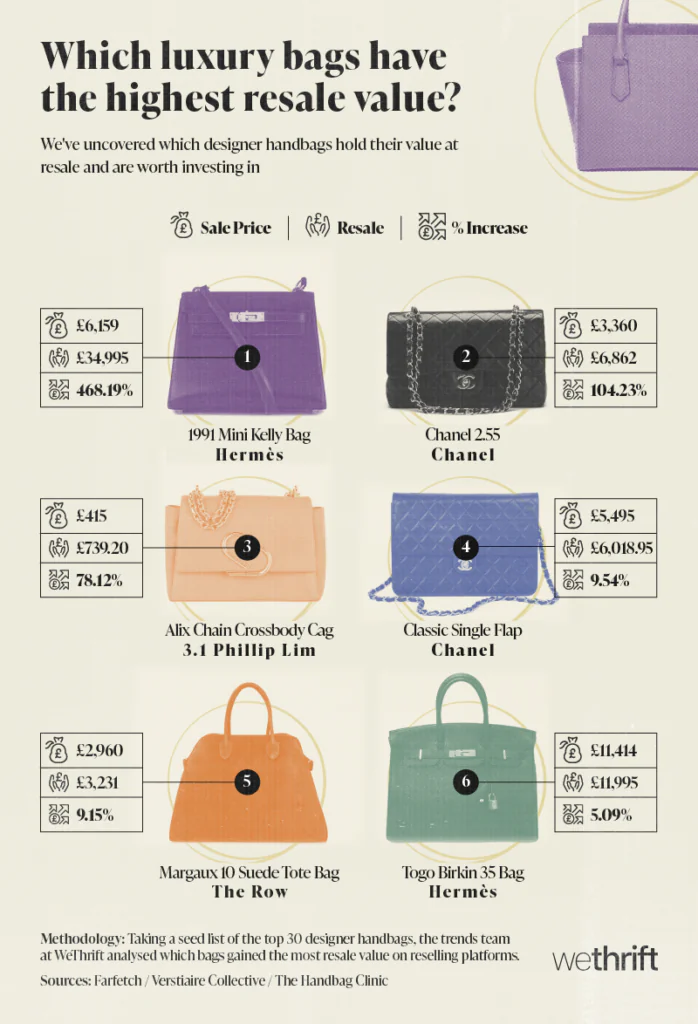 More on fashion? Read: