Look, we get it – we haven't even hit Halloween yet, but the closer November gets, the louder we can hear the holiday jingles. Plus, who says it's too early to get into the holiday spirit anyway? Looks like Miss Rihanna is already gearing up to have a berry special holiday, as she's offering an exclusive, limited-edition Fenty Beauty Holiday collection packed with beautiful berry colours!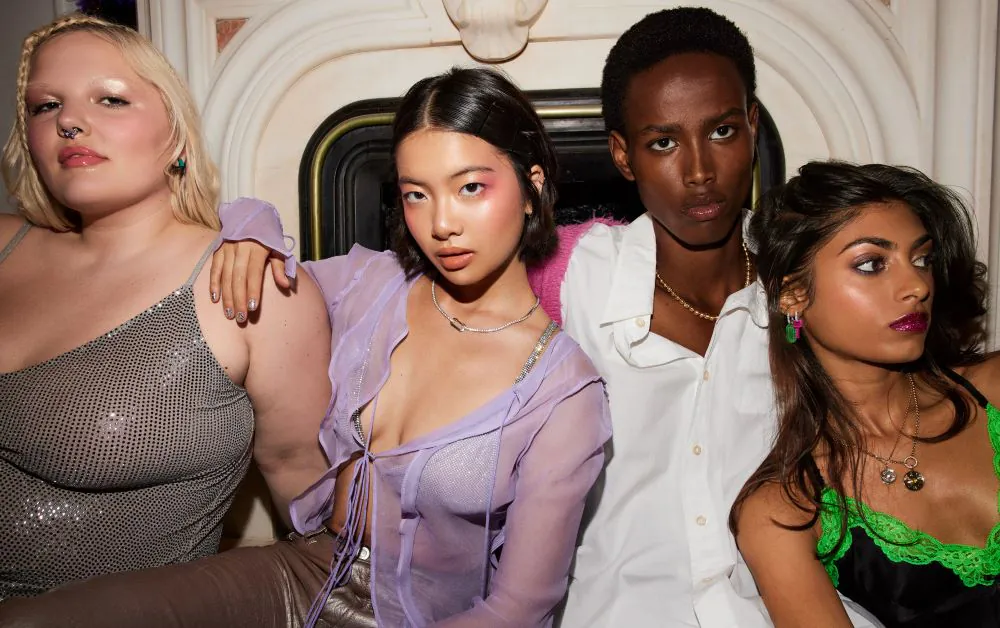 From ground-breaking cream blushes to its iconic refillable lipstick, Fenty Beauty has gotchu to look extra berrylicious this holiday season!
Fenty Beauty Icon The Fill & Case – Berry Holiday Edition 
Start your holiday on the right… lip with Fenty Beauty's new colour for their Icon Case, in a limited-edition berry hue! The perfect-coloured case to put in your new shades of refillable lipstick. Speaking of new shades, with a berry coloured case, it's only fitting that the lipsticks would come in the same shade range.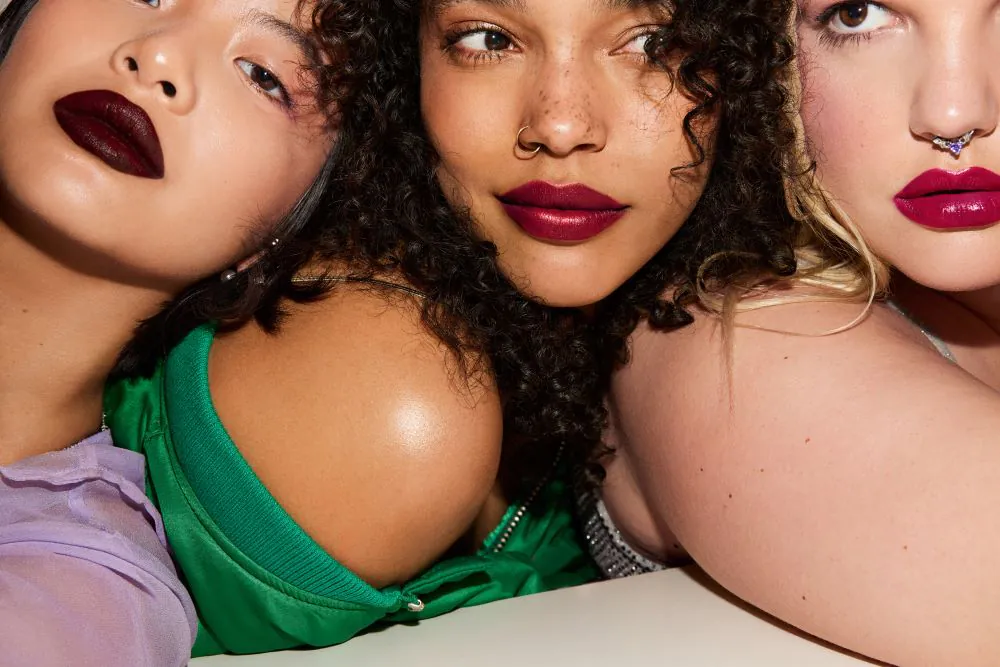 Rihanna is giving you it all this holiday season with three new berry shades of Fenty Icon Semi-Matte Refillable Lipsticks. From the pinkest berry shade to the colour of warm sangria, Fenty Beauty is allowing you to choose the berry colour of your dreams this coming holiday season.
Fenty Beauty Lil Icons Mini Semi-Matte Lipstick Duo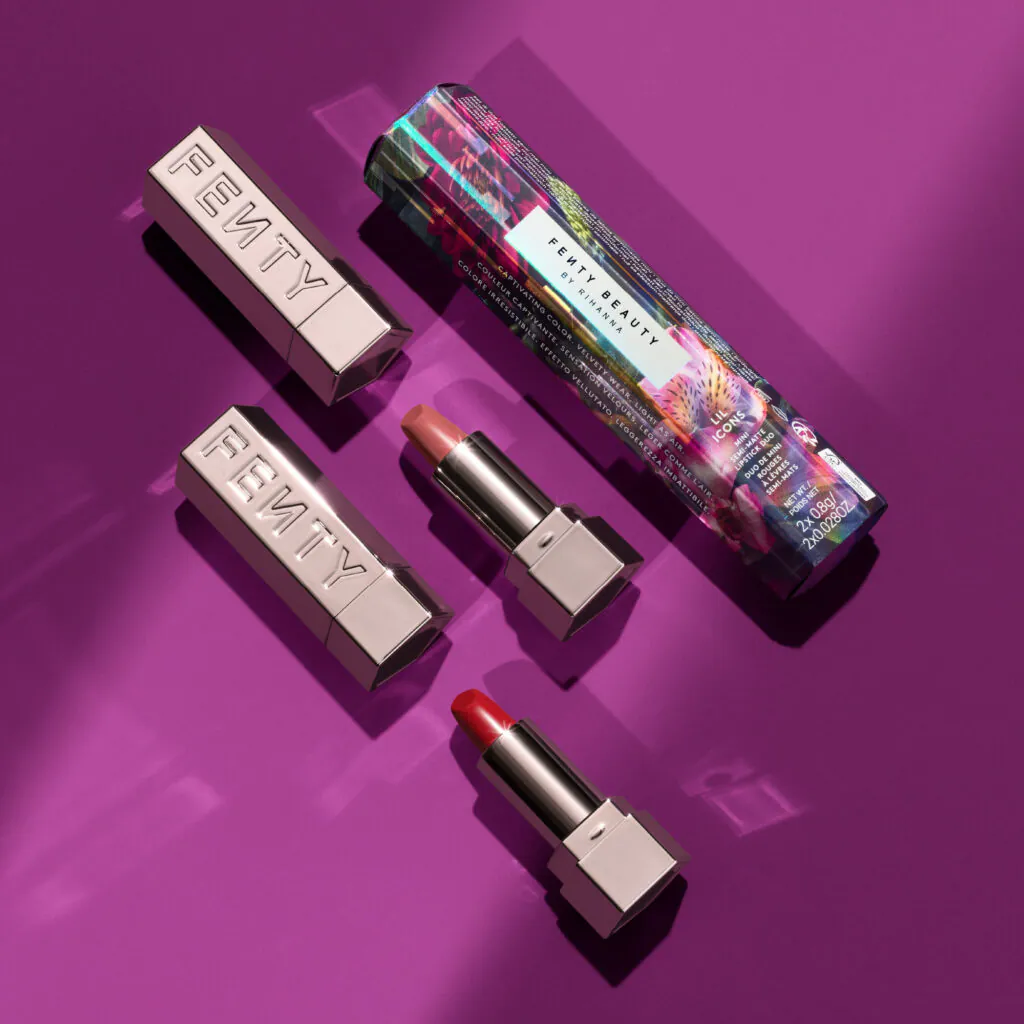 If berry is not your colour, girl Riri's gotchu! Along with her holiday collection, you can find the perfect red and neutral lipstick shades fit for everybody. Fenty Icon Lipstick shades – Scholar Sista (rose nude) and The MVP (blue red) – are THE shades to wear to a holiday party, or as the ultimate gift for yourself or a beauty bestie.
Fenty Beauty Glossy Posse Volume 5.0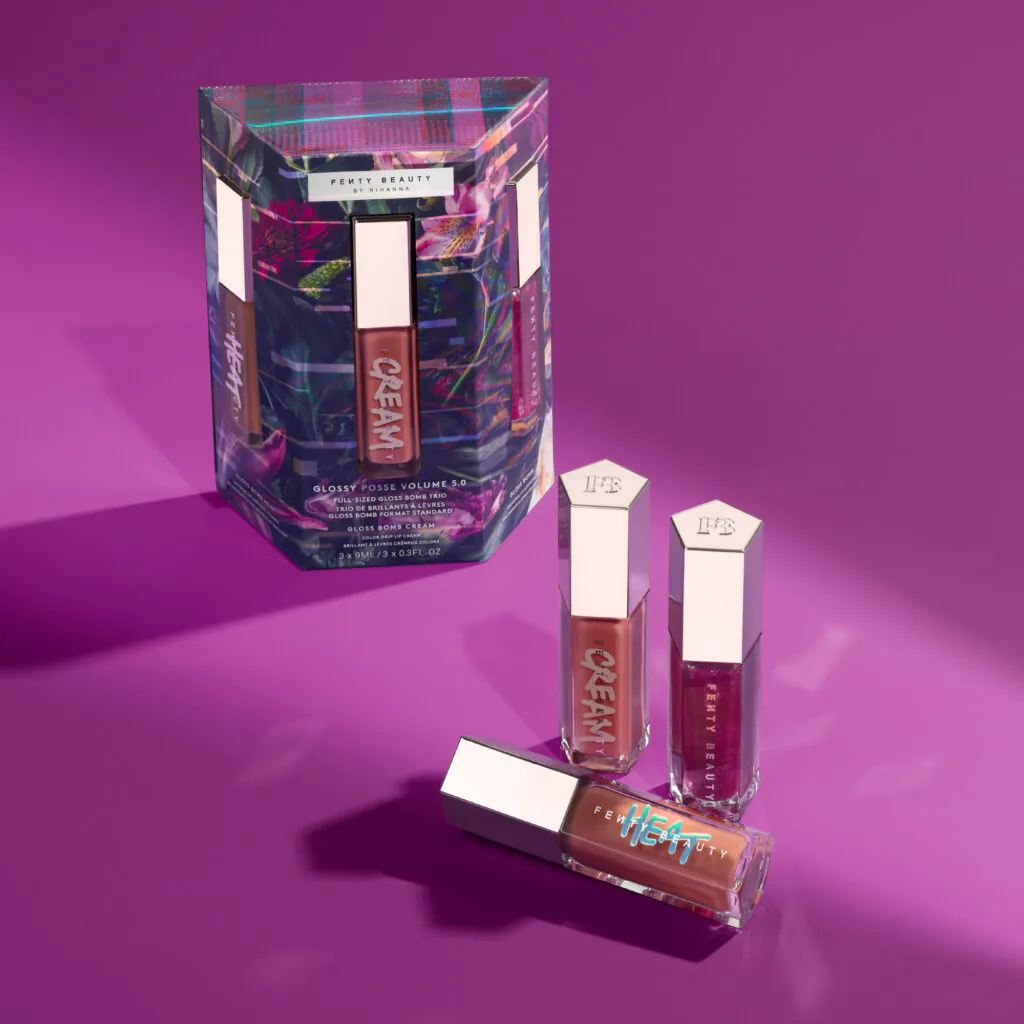 Pucker up for Christmas, as Fenty Beauty's best-selling gloss set is back for the holiday season! Give the gift of glossy lips with this limited-edition trio of Fenty Beauty's cult-favourite Gloss Bomb in all three formulas – original, heat and cream. You can find varying shades of lip gloss in the collection, as well as to get your lips super juicy and pouty for the kiss under the mistletoe.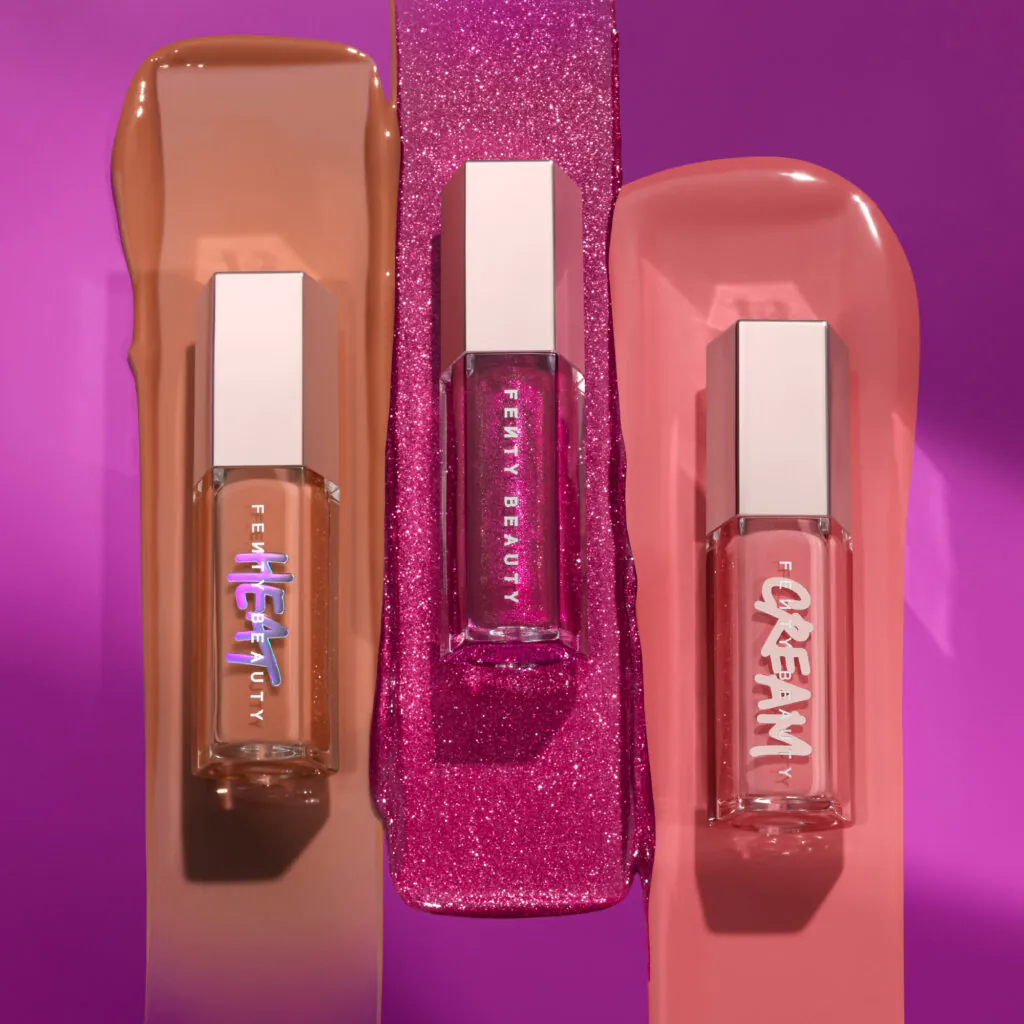 Fenty Beauty Baby Watts: Mini Fluid Freestyle Highlighter Duo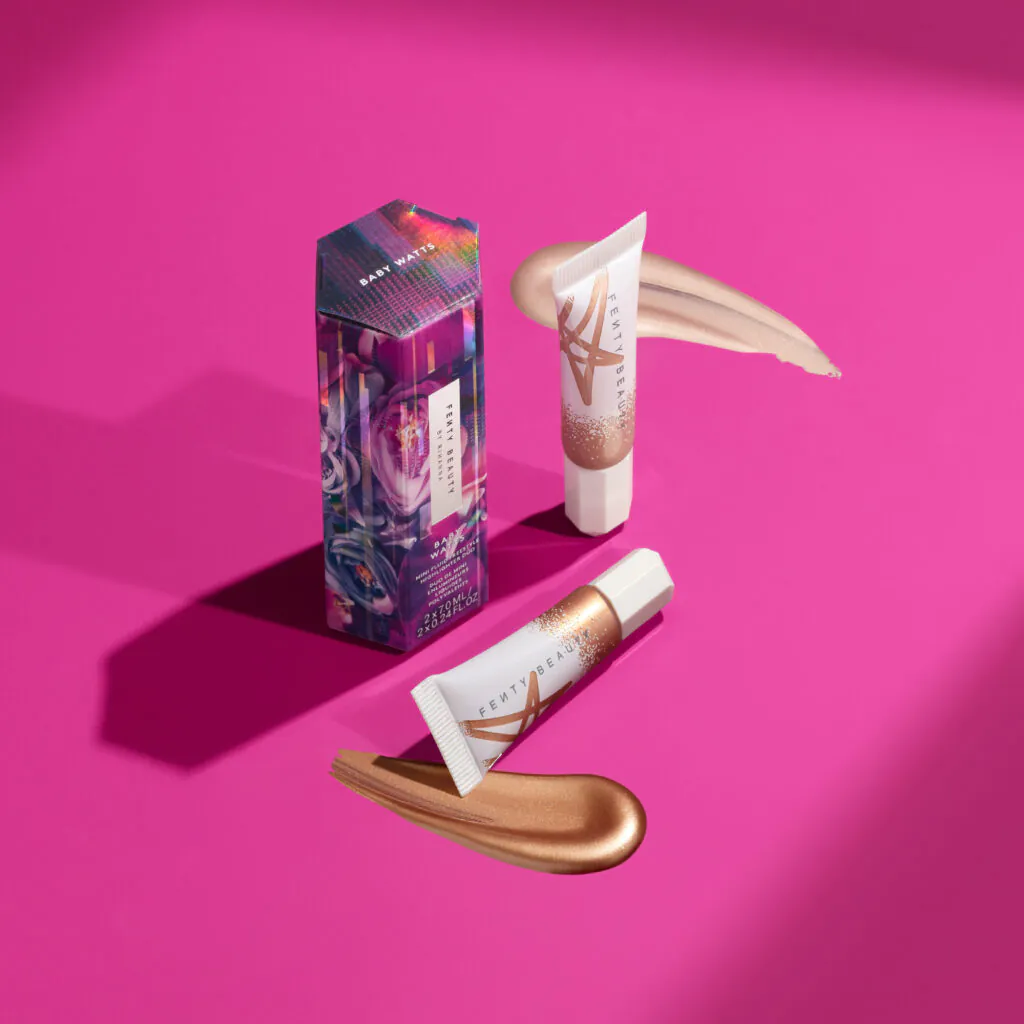 It's not the holiday season if you don't sparkle and glow as if you're the star on top of the Christmas tree. Fenty Beauty's Berry Holiday collection comes with a miniature version of its iconic Fluid Freestyle Highlighter. Featuring two shades – Hu$tla Baby 2.0 and a brand-new shade, Sandy Peach – this high-shine highlighter will provide the perfect razzle dazzle for your holiday night.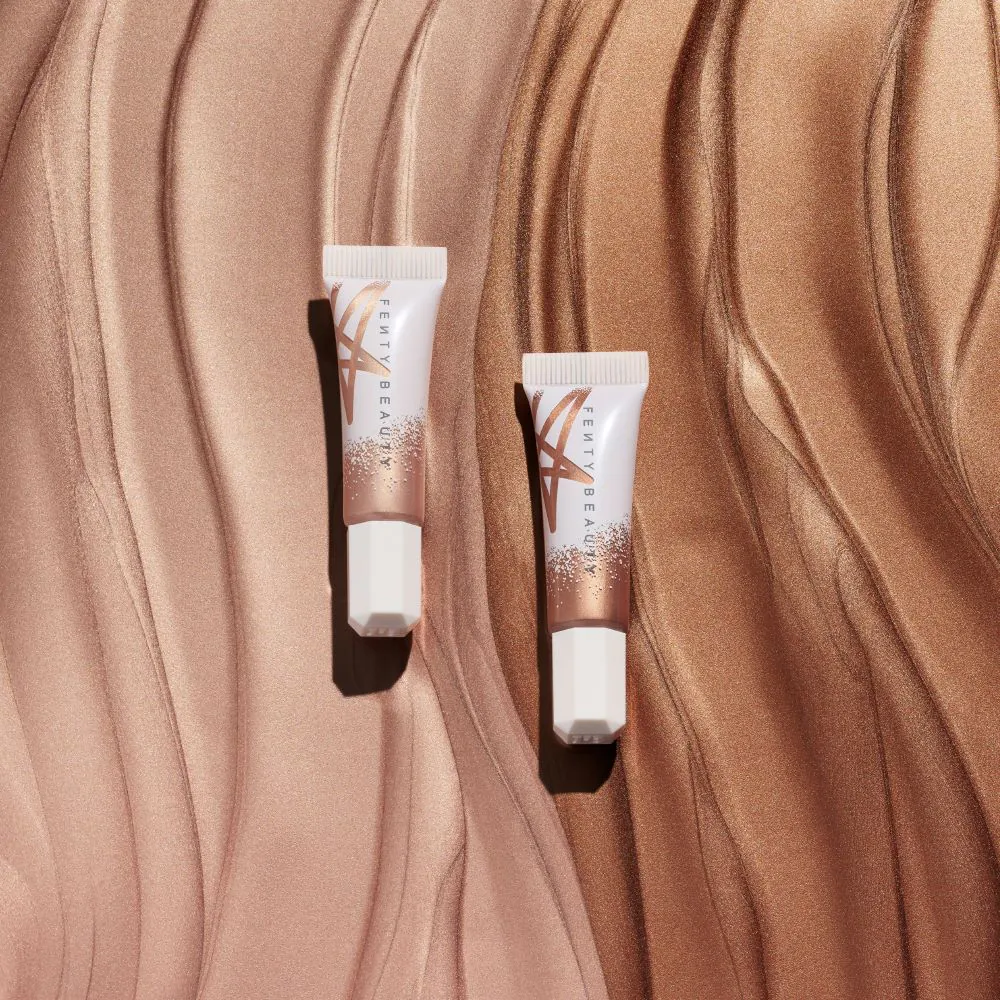 Fenty Beauty Double Cheek'd Up: Freestyle Cream Blush Duo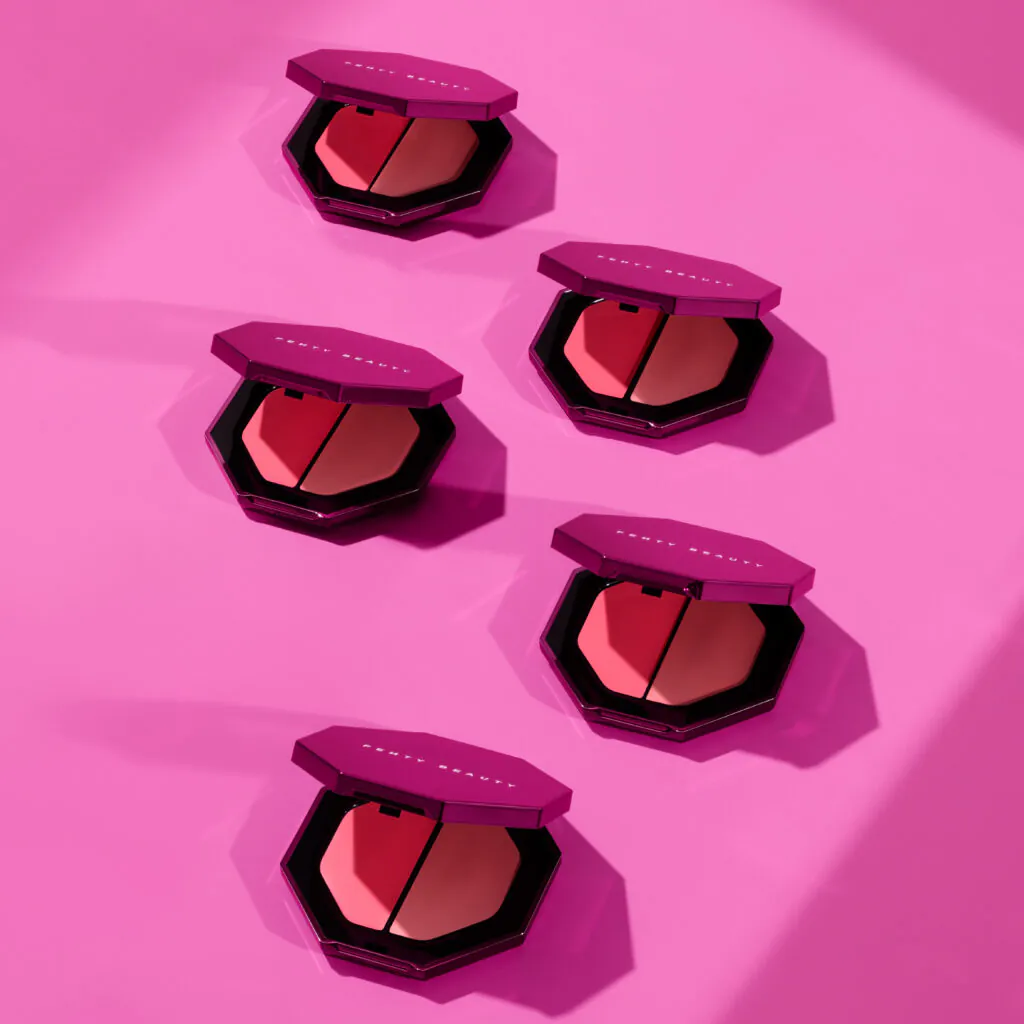 Things gettin' real cheeky this holiday season, as Fenty Beauty is releasing a limited-edition duo cream blush that instantly flushes up your pretty cheeks. Two brand-new, holiday set-exclusive shades, Mali'booze and Peony Droppa, are the perfect pink shades to rosy up the apple of your cheeks.
The Fenty Beauty Holiday Collection is available at Sephora's website and in-store nationwide!
More on Fenty Beauty? Read these: