It's somebody's birthdayyy! Everyone's favourite Korean beauty brand is turning 28 this year, ya'll! 28? Dang – Laneige doesn't look its age! Over its almost three decades, the skincare giant has accumulated a wealth of knowledge, after carefully studying various skin problems and concerns – especially those related to lack of hydration, which is pervasive.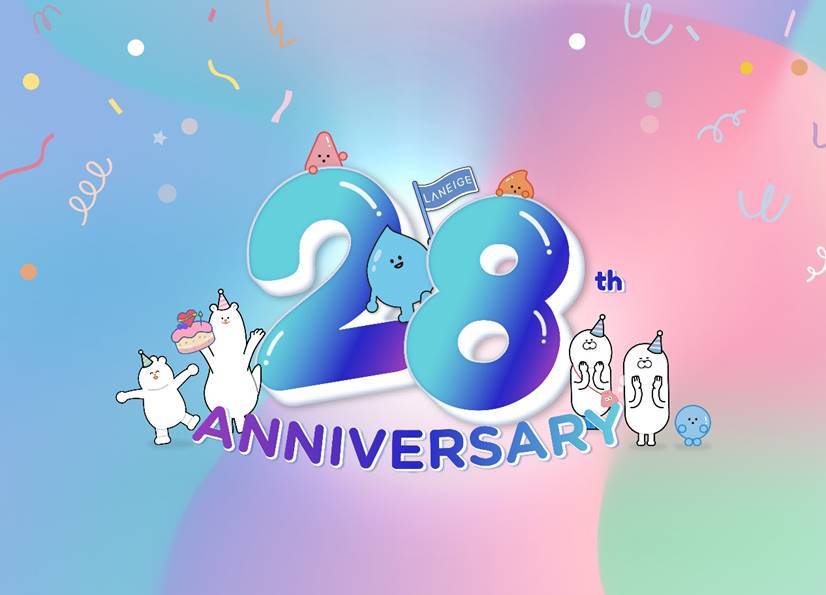 Laneige has evolved into a brand that specializes in skin strengthening, and provides five exclusive functional solutions loved by consumers all over the world – moisturising, brightening, anti-aging, sleeping care, and base make-up. On top of that, an admirable initiative by Laneige is that it embraces diversity and respects the unique glow that each individual has, instead of providing one-size-fits-all beauty solutions.
To celebrate Laneige's anniversary, the brand will be launching the advanced version of the Lip Sleeping Mask – Lip Sleeping Mask EX – and offer a plethora of exciting deals. Adding to the excitement, Laneige will also be introducing its official TikTok platform, as well as host a TikTok contest! Thats right, honey! Laneige has officially joined the TikTok gang!
LANEIGE LIP SLEEPING MASK EX
Since its release in 2015, Laneige's Lip Sleeping Mask has sold over 60 billion units every year, and became a staple in almost every individual's night time routine. You ain't fooling nobody, babe – I see that Lip Sleeping Mask sitting at your bedside table. I mean, it's amazing, isn't it?
Our lips are among the thinnest layers of skin on our bodies, making them fairly prone to drying out. The most common reason for chapped lips is exposure to dry air. However, this isn't the only reason your lips might be feeling and looking like the dry sands of Egypt. Other common causes of chapped lips include usage of lip makeup, prolonged use of face masks and so much more.
But, of course, with the assistance and help of Laneige, it's safe to say we can all put our worries to rest, because Laneige Lip Sleeping Mask EX is here to the rescue! If only I had a rescue for all of my problems!
The pout-perfecting formula is rich with a soft-fitting finish. The Berry Fruit ComplexTM + Vitamin C helps to replenish moisture lost overnight and smoothens chapped lips, nourishing them up with antioxidants. Research found that after 8 hours of the Lip Sleeping Mask EX's usage, the number of dead skin cells decreased by 40.4%.  The new addition of Coconut Oil locks in the moisture overnight, which is crucial, because that is
the time when moisture evaporation rate increases significantly.
After 8 hours, the skin's moisture level increases by 63.6%. The formula is dermatologist-tested and mild to our lips. *Result after 1 week, tested on 32 women aged 25-35 by Dermapro*
The mask comes in 3 existing best-selling flavours – Berry, Grapefruit and Apple Lime; and a brand-new one – Mint Choco. You guys will be able to enjoy the delightful scent of strawberries with the Berry flavour. If you prefer citrusy scents or flavours, try the mouth-watering Grapefruit or Apple Lime flavour. And to all mint-choco lovers, you can now make your lips taste and smell like the newest Mint Choco flavour.
How To Use:
Before going to bed at night, apply an adequate amount on the lips using the built-in spatula. It helps to melt out stubborn dead skin cells overnight, and provides abundant moisture while you're snoring away.
The next morning, all you gotta do is gently wipe the lips clean with a tissue or cotton pad, revealing smooth and elastic lips. Ready for your morning French kiss!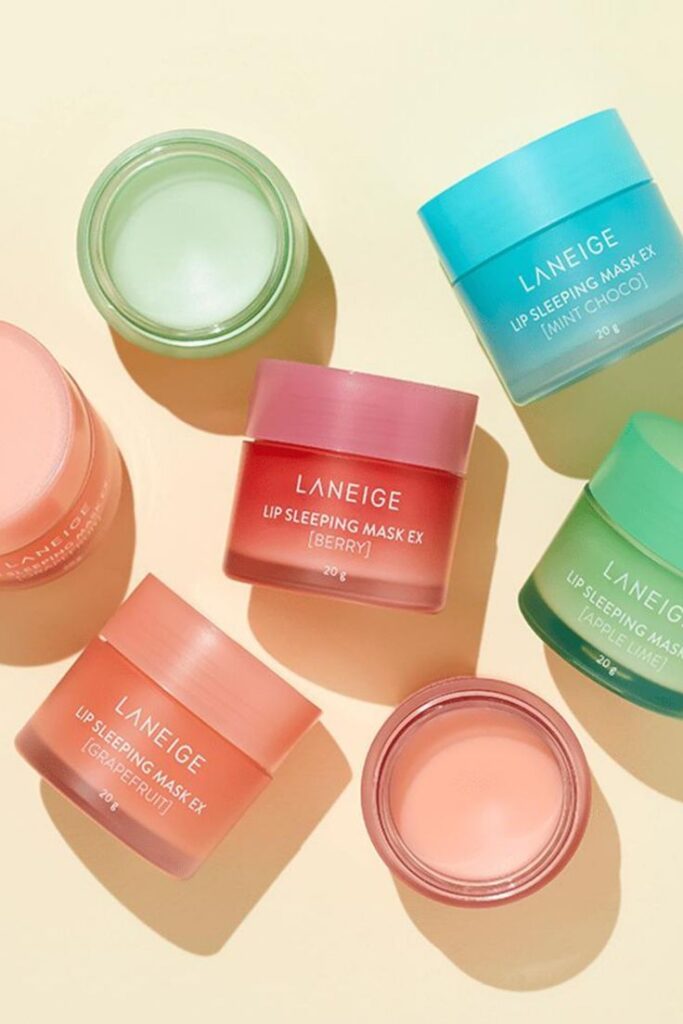 LANEIGE SLEEPING MASK EX PRICING 
Laneige Lip Sleeping Mask EX [Berry]
Laneige Lip Sleeping Mask EX [Grapefruit]
Laneige Lip Sleeping Mask EX [Apple Lime]
Laneige Lip Sleeping Mask EX [Mint Choco]
Each sleeping mask is sold for RM83 (20g).
LANEIGE MALAYSIA TIKTOK ACCOUNT
Now, for the exciting part – Laneige's TIKTOK ACCOUNT!
Would you like a chance to win 1 year's supply of Water Bank Blue Hyaluronic Cream? Sure, you do! All you need to do is participate in the Laneige TikTok Contest this month. Bish, we know you're full of creativity, so don't be afraid to show it all off cause the 5 most creative videos will be chosen as the winners.
How to join?
1. Shoot a TikTok video at any Laneige boutique and post it on your TikTok account.
2. Follow & Tag @laneigemy, hashtags #Laneige28thAnniversary #laneigemy
Winners will be announced on @laneigemy TikTok account.
**1 year supply is equivalent to 4 units of Water Bank Blue Hyaluronic Cream (Worth RM720) 
Additionally, to create a fresh surprise for Laneige fans, as well as to encourage a healthy lifestyle, the brand is bringing back the Insta-worthy Retro Juice Blender Set!
You know, the secret to leading a healthy lifestyle is actually pretty simple – you just need to sleep well and eat well. Which is perfect, cause after a good night's sleep with the Lip Sleeping Mask EX, you can wake up and freshen up by blending a cup of juice with the eye-catching vintage design blender. It comes with a handy bottle for convenient on-the-go use.
For those of you whose kitchen is just a showcase – I truly hope this blender will be able to change your life!
Shoppers with purchases above RM780 on normal priced products at any Laneige boutique or counter, from the now to 30th September 2022, will be entitled to a complimentary Laneige Retro Juice Blender Set (worth RM180).
LANEIGE X SIGNATURE MARKET COLLABORATION
This September, Signature Market, Malaysia's top FMCG wellness brand, celebrates 8 years of its community-driven dedication to empower and enhance the wellbeing of Southeast Asian communities, through its naturally-derived products. Since Laneige and Signature Market share the same anniversary month and the same beliefs, Laneige is pleased to collaborate with the brand, to bring the celebration to new heights.
If you don't already know, Laneige is a brand that places a strong emphasis on promoting a healthy and balanced lifestyle. Similar to Signature Market, the brand believes that healthy living starts from what you eat and use, hence the brand takes pride in sourcing only the best wholesome products with affordable prices. To Signature Market as well as Laneige, a healthy lifestyle should be affordable and accessible to everyone.
Signature Market is bringing the gift of beauty in a box, consisting of their best-selling, delicious yet wholesome night-time snacks – Peppermint Dark Chocolate Chip Cookies 150g, Fruity Strawberry Crunch (Freeze-Dried) 30g and Low Carb Mix Daily Pack (25g x 10 sachets). The Laneige X Signature Market Collaboration Set (worth RM123) will be available at all Laneige stores from 12th-18th September as early bird special gifts.
LANEIGE X INSIDE SCOOP SPECIALS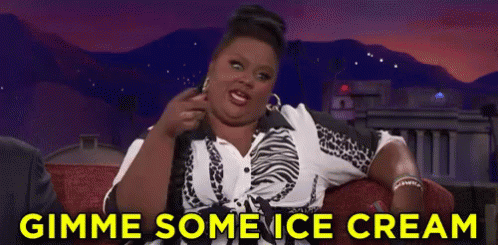 This year, Laneige takes it a step further by collaborating with one of the most well-known ice cream chains – Inside Scoop. With the core mission of spreading happiness to customers, Inside Scoop was inspired by Edmund Tan and Lim Shiew Li's love for ice cream and desire to create happy memories.
Laneige OR Inside Scoop fans who visit the Laneige roadshow @Water Feature, Sunway Pyramid, from 16th – 18th September, will be able to enjoy complimentary single scoop ice cream with any purchase of Laneige
products. Hell, yeah! Skincare + Ice Cream – don't mind if I do!
*Limited quantities only
Don't worry if you miss the boat during the roadshow – you can still enjoy Inside Scoop's Buy 1 Free 1 voucher, with any purchase of Laneige's Water Bank range or Sleeping Family at Laneige stores throughout the month of September.
*Only available at Laneige stores within West Malaysia
AVAILABILITY
The Lip Sleeping Mask EX is available at Laneige boutiques and counters, Laneige's Social Store on Facebook, Laneige's Official Online Store (my.laneige.com), Laneige's Official Store
on Lazada, Shopee, Zalora, Hermo and GrabMart.
More on Laneige? Read these: