FOLLOW ME™ just dropped its first-of-its-kind range of Anti-Bacterial Body Wash Deluxe with enhanced Natural Anti-Bacterial Protection, comprising: FOLLOW ME™ Anti-Bacterial Deep Cleansing Charcoal; and FOLLOW ME™ Anti-Bacterial Daily Detox Tea Tree.
Formulated with a superior, extra-strength plant-based formulation, the all-new FOLLOW ME™ Deluxe Gold Anti-Bacterial Body Wash kills 99.999% of germs and harmful bacteria. Enhanced with organic plant extracts like tea tree and charcoal, which are known to strengthen anti-bacterial effects that protect with a blooming and energising fragrance, the Deluxe Gold is a gold-standard formula! The FOLLOW ME™ Deluxe Gold is certified Halal, proven safe, is gentle, and suitable for the entire family.
"As a brand that takes pride in the advancement of Japanese technology in beauty and wellness, FOLLOW ME™ has always been committed to providing the best quality in the products available. FOLLOW ME™ is one of the pioneering beauty and personal care brands in Malaysia and continues to provide innovative products throughout the years that suit the Malaysian lifestyle and needs," said Patrick Ee, General Manager of Tohtonku Malaysia & Singapore.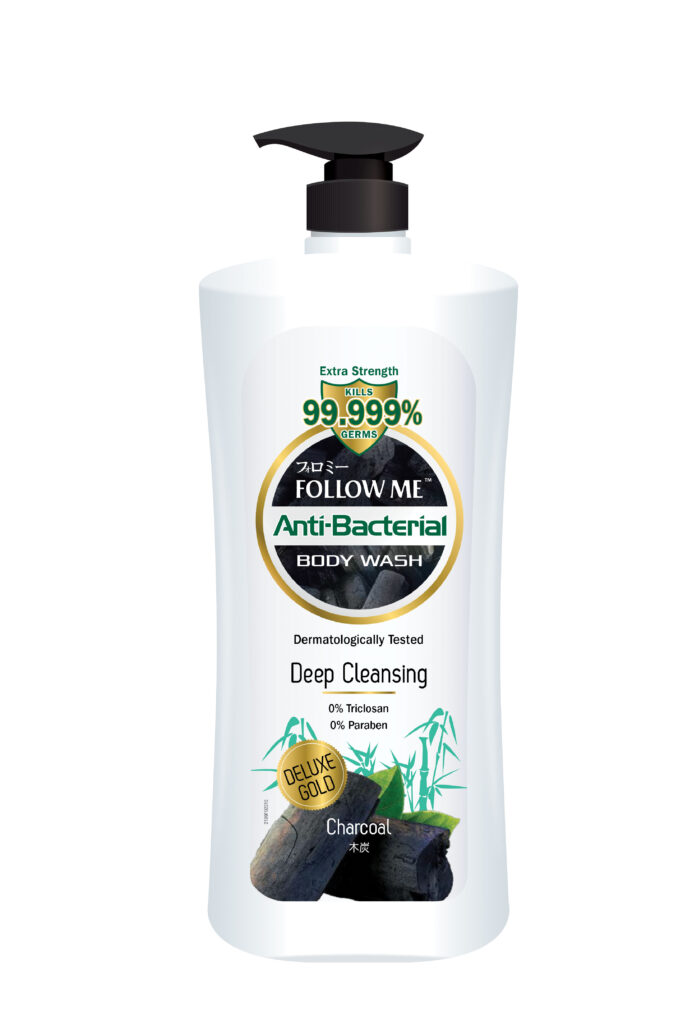 FOLLOW ME™ Anti-Bacterial Deep Cleansing Charcoal
It has a superior formulation that is Halal-certified and enhanced with natural charcoal extract to effectively get rid of 99.999% of germs. With charcoal, you can deep clean your pores and exfoliate them without removing any of the natural oils from your skin. As it detoxifies and tightens pores and skin, it also removes deeper impurities like dead skin and blackheads.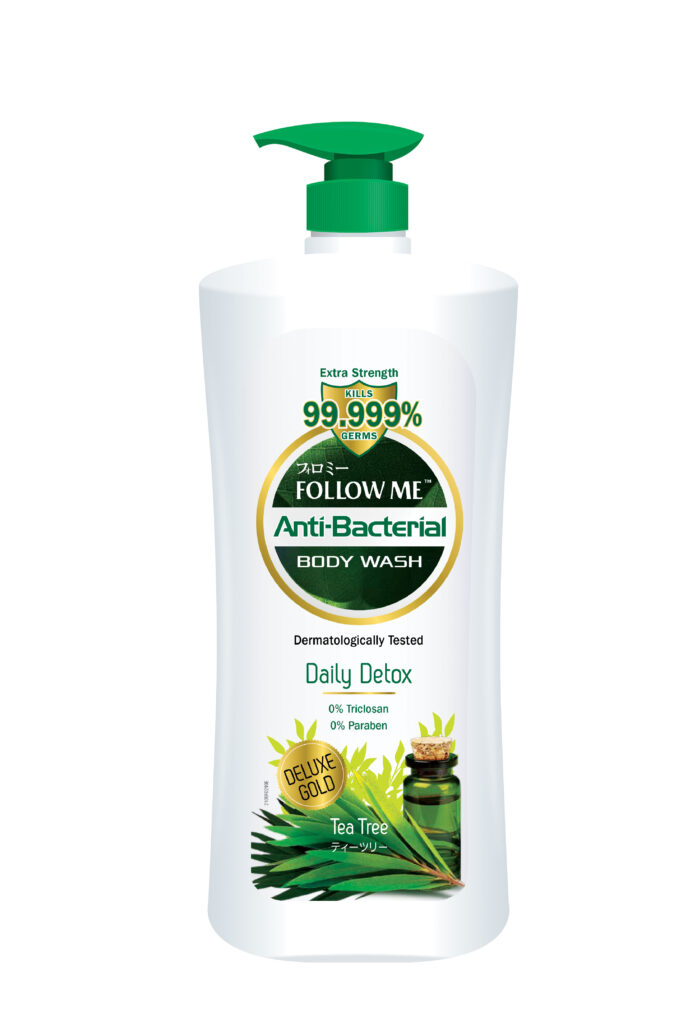 FOLLOW ME™ Anti-Bacterial Daily Detox Tea Tree
The inclusion of tea tree in your daily showering regimen has many benefits, such as treating acne due to its anti-inflammatory and antimicrobial properties. In addition, tea tree soothes redness and swelling, lessens acne scarring, and leaves skin clear and smooth after a satisfying cleanse. Additionally, it is non-irritating, gentle on the skin, and dermatologist-tested.
For more information about FOLLOW ME™ and its Anti-Bacterial product series, visit its official website or check out its Facebook and Instagram!

The new FOLLOW ME™ Anti-Bacterial Body Wash Deluxe range is available nationwide and on official online stores at Shopee and Lazada. It comes in 950ml and 220ml, priced at RM17.90 and RM6 respectively.
More on skincare? Read these: